What's Really Going On With Kourtney And Kim Kardashian's Latest Fight?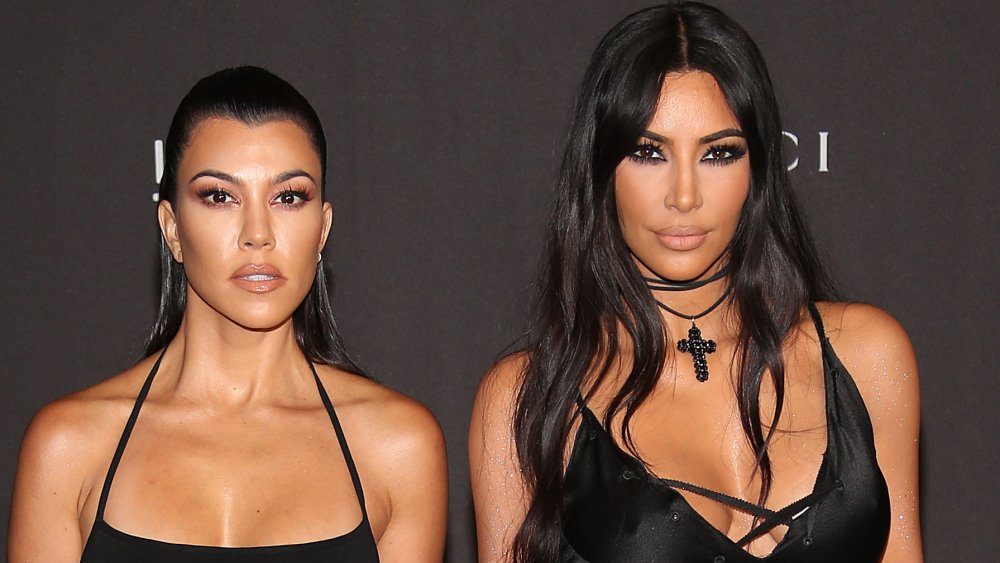 Jesse Grant/Getty Images
On March 26, 2020, the first episode of season 18 of Keeping Up with the Kardashians dropped, which seemed like a total gift. And just like all 17 seasons that proceeded it, the new season is packed with NBA ex-boyfriend drama, shots of poolside lunches and catwalk tutorials in Calabasas mansions. You know, normal family stuff.
Season 18 of KUWTK also served up a little more drama this time around in the form of a physical fight. Sure, we've seen the Kardashian-Jenner clan fight it out before, but the premiere for this season showed Kourtney and Kim coming to blows. 
Teaser clips for the newest season really amped up the fight to lure viewers, so fans saw it coming. The Kardashians themselves spoke about the fight before the season dropped. Kim was a guest star on the podcast All's Fair with Laura Wasser on Feb. 11, 2020, and joked that she "might need an attorney" after she admitted things got "a little violent" with her older sister (via Page Six). Kim added that things "get a lot worse before it gets better," but comforted listeners by saying, "But you know, we're a really close family. It all works out." Sheesh! We hope so! 
But what actually happened to lead up to the fight? 
Does Kourtney have an attitude?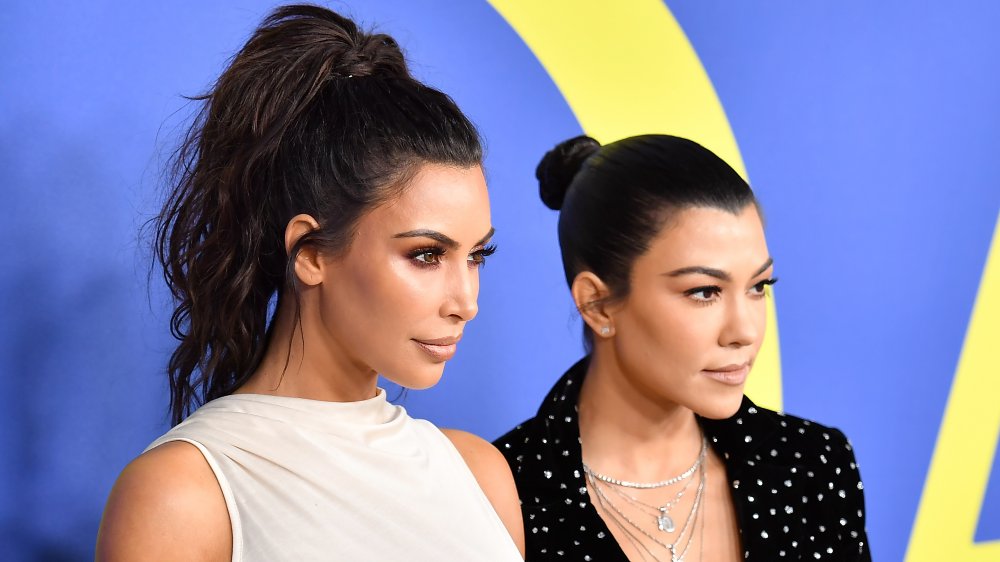 Angela Weiss/Getty Images
Season 18 opened with Kourtney Kardashian talking about her busy schedule that day after a month-long vacation in Italy with her kids, per E! News. The mom of three explained that, in addition to having to film for Keeping Up with the Kardashians that day, she also had a shoot for Architectural Digest. "After being off for a month, it just gives me anxiety knowing that I'm going to be having no real privacy." She added, "There's probably going to be 40 people in my house today."
As Kourt got more stressed, she said to Khloé, "I honestly don't want to film like, ever again." Later, Khloé said that her older sister's negativity was wearing on her, especially since Kourtney had the option of taking a break from the show after their tumultuous 17th season. 
According to E! News, Khloé said about Kourtney: "She could've made the decision to quit, she chose to not quit. But she's here today, exactly where we left off. It's affecting my mood that she's so miserable that we're here doing our job — that she has agreed to."
Which Kardashian works the hardest?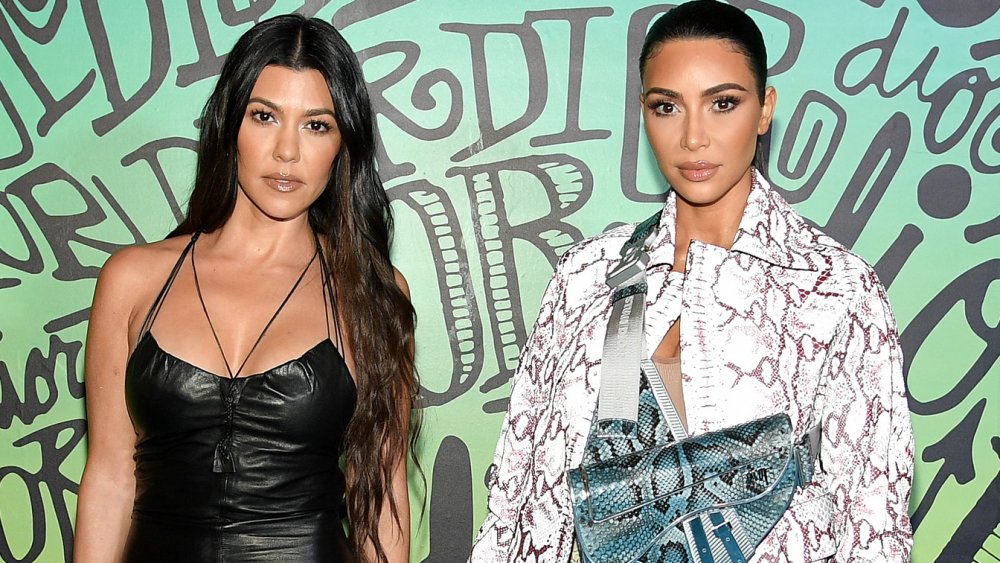 Dimitrios Kambouris/Getty Images
The fight between Kim and Kourtney Kardashian seemingly came down to work ethic. The sisters were sitting together when Kim said to Kourtney, "Well, you don't care about stuff." Clearly agitated, Kourtney replied, "You act like I don't do s**t! You have this narrative in your mind...I will literally f**k you up if you mention it again." 
Kourtney added, "But, honestly, change the narrative in your mind. I work my f***ing ass off," she said ( via E! News). The oldest Kardashian threw a water bottle and lunged at Kim. Then, Kim said, "Don't ever come at me like that." When the fight broke out, Khloé tried to get in between Kim and Kourtney to break it up, but Kim still managed to slap Kourtney at least twice. Yikes!
The theme of Kourtney doing less than Kim has been a source of tension between the two sisters for a while. Cosmopolitan notes the fight from July 2018 when Kim and Kourtney couldn't match up schedules for a shoot and Kim famously called Kourtney "the least interesting to look at." That fight began when Kim said to her older sister, "Maybe if you had a f***ing business that you were passionate about, then you would know what it takes to run a f***ing business."
Clearly, the ongoing issue is that Kim feels that Kourtney doesn't work hard enough. The tension has caused some ugly fights, so we'll have to tune in to the rest of season 18 to see if the sisters are able to patch things up.