The Untold Truth Of Lady Gaga's Boyfriend
Lady Gaga shocked the world when she took to Instagram after Super Bowl weekend to announce a new relationship. She introduced fans to her latest leading man, Michael Polansky, with an adorable photo of the pair snuggling on a yacht. Gaga was in Miami at the time to perform for AT&T TV's Super Saturday Night, according to Harper's Bazaar. 
Polanksy watched Gaga's concert from the VIP balcony with the singer's mother Cynthia Germanotta, according to Page Six. During the show, Gaga hilariously offered some advice to Jennifer Lopez and Shakira, who were the 2020 halftime performers, by saying, "I better hear no lip-syncing tomorrow. I love you J. Lo, I love you Shakira!" Gaga was the Super Bowl halftime performer in 2017.
While celebrating down in Florida, fans spotted the couple kissing on the balcony of the mansion Gaga rented while down south, per Page Six. And it actually wasn't until Super Bowl weekend that sources were able to confirm who Gaga's mystery boyfriend was.
However, the couple has been hanging out for months, according to E! News. Gaga and Polansky were spotted in Las Vegas together for New Year's and shared a kiss to ring in 2020. As E! News pointed out, Gaga and Polansky have been seen out in Los Angeles, too. 
Lady Gaga's new 'normal, mystery man'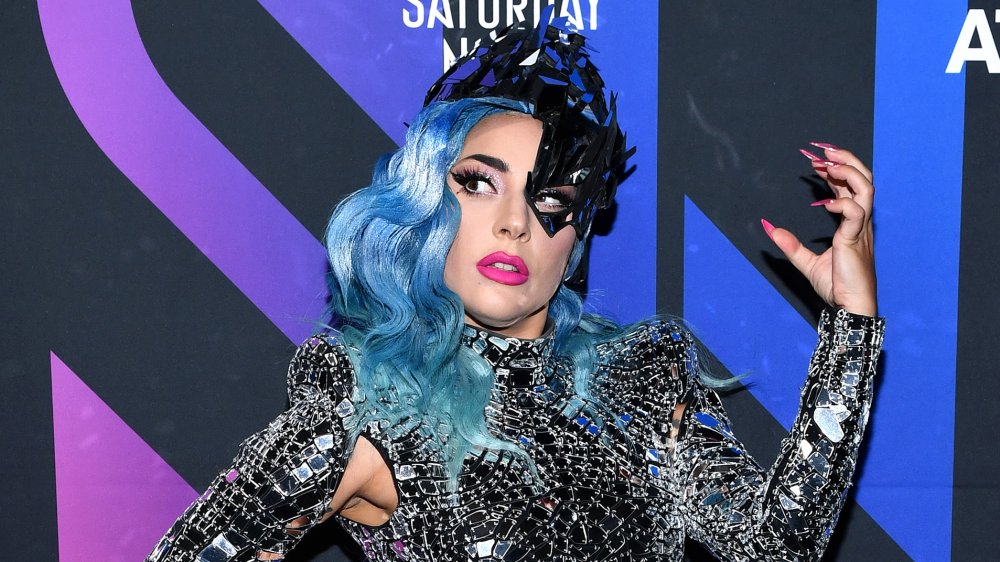 Dimitrios Kambouris/Getty Images
Lady Gaga's new boyfriend isn't used to the spotlight — unlike some of the singer's exes. Michael Polansky is an entrepreneur and investor, who graduated from Harvard with a degree in applied mathematics and computer science, according to Page Six. He works for Facebook's co-founder Sean Parker as the CEO of the Parker Group, which is "the umbrella organization for Parker's charitable and business initiatives, including the cancer immunotherapy institute," per Page Six. 
The New York Times published a hilarious piece about Polansky and Gaga's new relationship for one very unique reason: One of their senior staff editors dated Polansky before Gaga did. The unbelievable story unspooled in the article, "My Ex-Boyfriend's New Girlfriend is Lady Gaga," where writer Lindsay Crouse explained how she dated "this normal, mystery man for seven years." 
But Polansky is no longer a mystery man. He is now the heavily photographed, very pubic boyfriend to one of the world's most influential entertainment moguls. Page Six speculated that Polansky and Gaga met through his boss. The outlet pointed out that Parker frequently hosts fundraisers and events and "also had a party for his birthday in LA in December and both Gaga and [Polansky] were there."  
While their love story initially surprised fans, we wish Gaga and Polansky all the happiness!