Rob Kardashian Deletes Blac Chyna On Instagram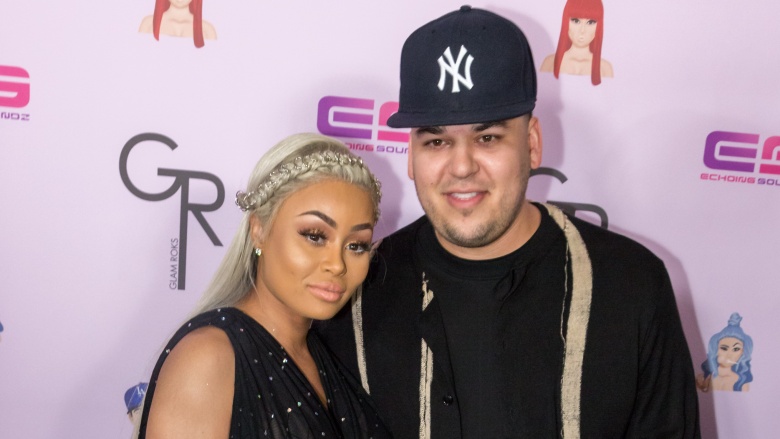 Getty Images
Rob Kardashian and Blac Chyna's relationship has hit rocky waters, People magazine reported.
Warning signs that something might be amiss sprouted on July 25, 2016 when Kardashian, 29, suddenly deleted all traces of Chyna, 28, from his Instagram account and unfollowed her. People said he began following her again shortly thereafter. However, his Instagram remains completely blank of all content at the time of this writing.
What caused Kardashian to purge social media? An insider for People claims the couple began fighting while filming their upcoming reality show. "They filmed over the weekend and had an argument," the source said. "Rob tends to blow up and react very fast...They have rushed their relationship so much."
The source has a point: after dating for only a handful of months, the couple announced their engagement in April 2016. The following month, they announced they were expecting their first child together. Also that month, it was announced that Kardashian and Chyna—who will reportedly say "I do" before the baby comes—will star in a six-episode docuseries for E! later in 2016. "Each one-hour episode will follow the lovebirds from their engagement to Chyna's pregnancy, and everything in between," the network said at the time. E! said it would air a special "celebrating the birth of their first child together."
People's source said that, despite this bump in the road, Kardashian and Chyna probably won't call it quits anytime soon. "They are both very excited about the baby," the source said. "It's hard to see Rob and Chyna actually splitting. Rob is looking forward to becoming a dad. It would take a lot for him to break up with her."
E! News is singing the same tune. An insider said Kardashian and Chyna are "back in love and have spoken through their fight."
At the very least, expect their reality show to be very, very, very dramatic.