Dave McCary: Who Is Emma Stone's Fiance?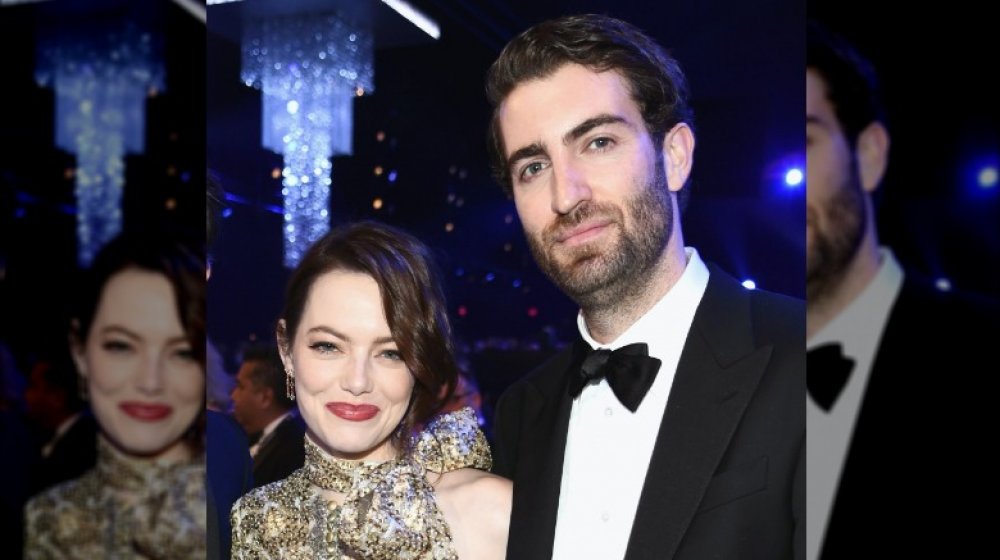 Dimitrios Kambouris/Getty Images
After Emma Stone's very public, on-again-off-again relationship with Andrew Garfield, her love life currently seems like a breeze. It's also significantly more out of the spotlight compared to when she and her Amazing Spider-Man co-star fueled countless rumors. So much so that casual fans may not even realize Stone is engaged right now. If you're among the crew just finding out this happy news, it's the perfect time to get acquainted with the actress' fiancé, Dave McCary.
While McCary may not be in front of the camera like his Academy Award-winning girlfriend, that doesn't mean he's totally out of touch with the entertainment industry. As it turns out, the 34-year-old works for one of television's go-to comedic hits: Saturday Night Live. McCary has been a writer and segment director on the NBC show since 2013 — even earning a few Emmy noms along the way, per Harper's Bazaar.
It's actually because of SNL that he crossed paths with Stone in the first place. So let's take a look back at their love story, shall we?
They announced their engagement in a very low-key way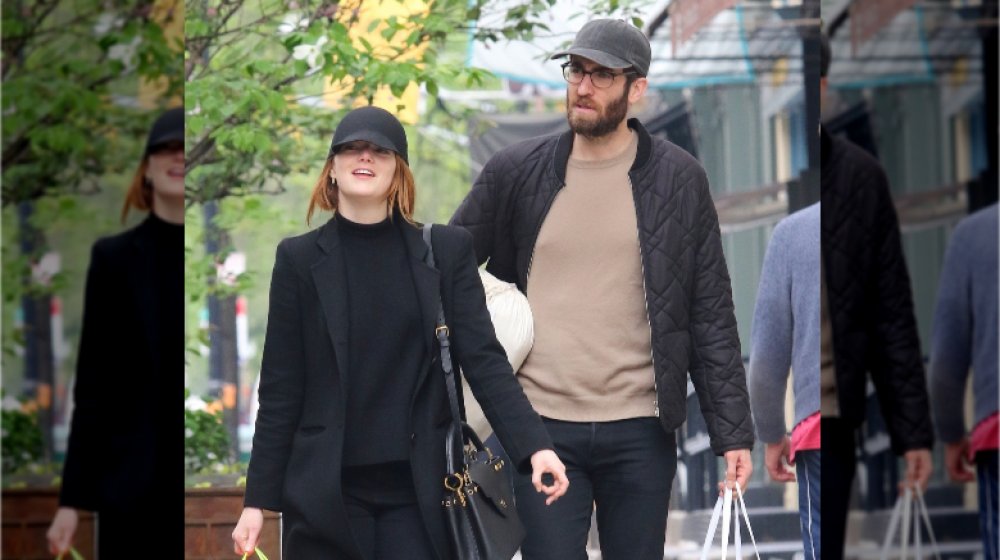 BACKGRID
While Emma Stone stays away from social media, her fiancé is more active on the 'gram. But considering Stone literally does not have an Instagram account, it doesn't take much to put him ahead of her. In other words, don't expect Dave McCary to be posting selfies every five seconds. He last posted on Dec. 4, 2019 to announce his engagement to the world. He shared a post-proposal pic with just a heart emoji in the caption.
Essentially, McCary let the ring speak for itself, rather than writing a lengthy ode to their love. And let's just say, even though the IG announcement was on the low-key side, the bling was anything but. According to Harper's Bazaar, Stone's engagement ring "features an eight-millimeter pearl at its center, surrounded by tiny diamonds" and it's got a diamond-encrusted 18-karat beige gold band. 
All of that fancy jewelry lingo translates to a gorgeous ring — that's stunning, even when slightly blurry like in the above engagement selfie. (Hey, they must've just been too excited to hold the camera steady.)
Emma Stone and Dave McCary bond over their 'sense of adventure'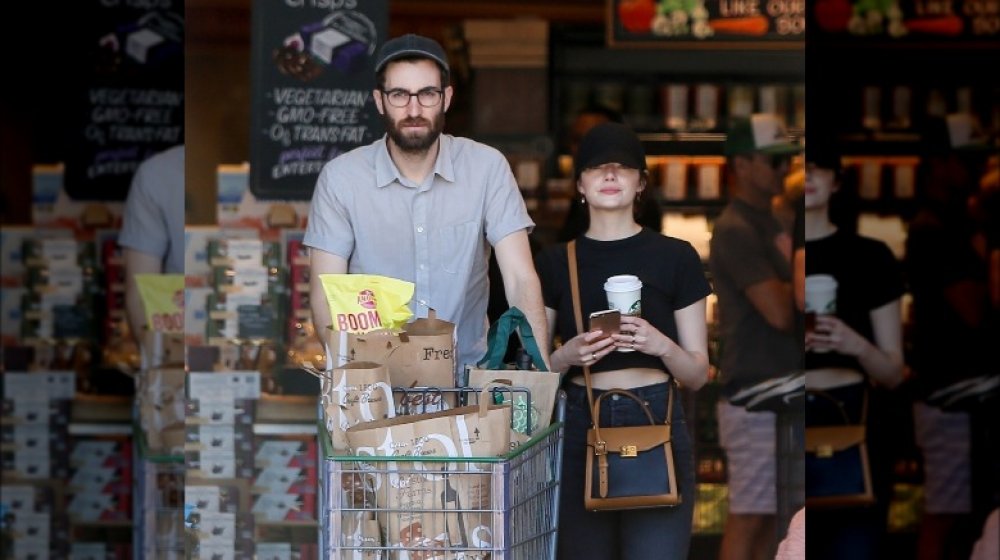 BACKGRID
According to IMDb, Dave McCary's time on Saturday Night Live spans the course of six years. He worked on the unforgettable Harry Styles double-duty episode in November 2019, as well as Larry David and Miley Cyrus' episode in 2017. Of course, one of the most noteworthy lines on his résumé is when he worked on Emma Stone's 2016 SNL episode. He directed the "Wells for Boys" sketch his now-fiancé appeared in, and the pair's romantic relationship was confirmed less than a year later in October 2017.
In addition to SNL, the University of Southern California grad has written a range of shorts over the years titled Outrageous Fun and My Mom's a MILF, among others (per IMDb). An insider told People, "Dave is a super down-to-earth guy. Most of his best friends are people he's known since he was a kid, and he's not affected by Hollywood. He's very creative and funny, and he and Emma share the same sense of adventure."
While it's unclear when exactly these two plan to tie the knot, they've already checked another milestone off the list: buying a Malibu home together, per People. Fans will just have to wait and see what happens next. Who knows, maybe McCary will break his Instagram hiatus to drop a wedding announcement. But since they're so secretive, that could very well happen after they've already tied the knot.