The Untold Truth Of Andrew Cuomo's Brother, Chris Cuomo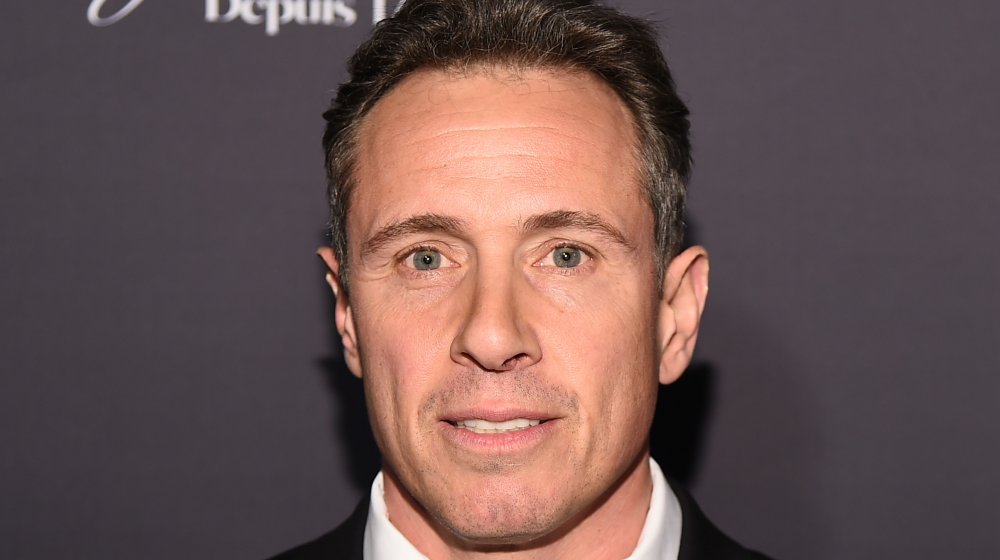 Theo Wargo/Getty Images
CNN news anchor and younger sibling of New York Gov. Andrew Cuomo, Chris Cuomo, was diagnosed with coronavirus on March 31, 2020. Chris, 49, shared the news via Twitter, revealing he tested positive after experiencing "fever, chills, and shortness of breath." He expressed worry about possibly exposing his wife, Cristina, and kids to the virus, but also joked that his family was "pleased" to have him "quarantined" in the basement. "We will all beat this by being smart and tough and united!" he added. 
Following the news of Chris' COVID-19 results, fans are curious to know whether he'll continue to host his weeknight show, Cuomo Prime Time. CNN confirmed the program will go on remotely, proving the New York native is committed to his viewers no matter what.
As for Andrew's response to his little brother's diagnosis, he shared some loving as well as humorous anecdotes about Chris during his daily news conference. "You don't really know Chris," he said. "You know, you see Chris as a show at 9 o'clock on CNN. But you just see one dimension, right? You see a person in his job. And in his job, he's combative and he's argumentative and he's pushing people. But that's his job. That's really not who he is." 
So who is Chris? We explore his compelling background below.
Chris Cuomo's background in law influences his reporting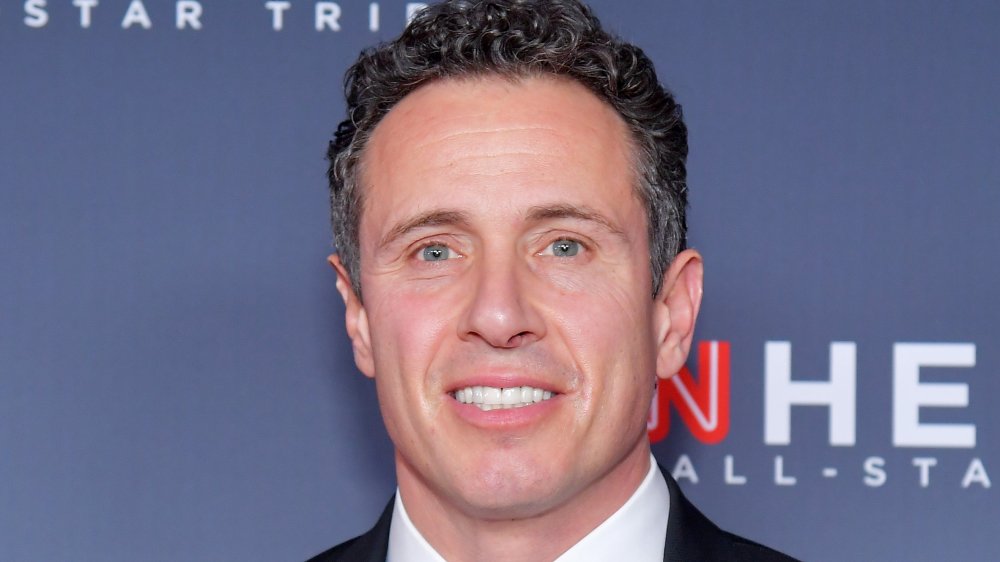 Michael Loccisano/Getty Images
During New York Gov. Andrew Cuomo's press briefing, he shared an interesting story about Chris Cuomo's stint as a lawyer. The politician explained how the siblings' dad pressured Chris to pursue the profession, even though it wasn't his passion. "It was a different time and a different place," he explained. 
Chris received his law degree from Fordham in 1995 and was working at the firm Fried, Frank when he called up his big brother, telling him he planned to quit his job to become a journalist. "It's too late," Andrew recalled replying, to which Chris said, "No, no. I think I can do it." The rest is history, as the saying goes.
Although law didn't suit Chris, it ultimately helped shape his career as a journalist. "It's a balance, but the goal is fairness—just as you deal with it in the concept of justice being fair under the law," he told Fordham law students in February 2020 about the relationship between journalism and law. " ... You try to check them when you can, especially if it is something that's really gotten out there in an abusive way. I think the more narrow you can keep a political interview, the better." 
It's clear Chris is always wearing his lawyer hat despite leaving the profession behind, except for that time when he threatened a man who called him "Fredo." Oops.