The Real Reason Meghan Markle's New Disney Movie Is Getting Bad Reviews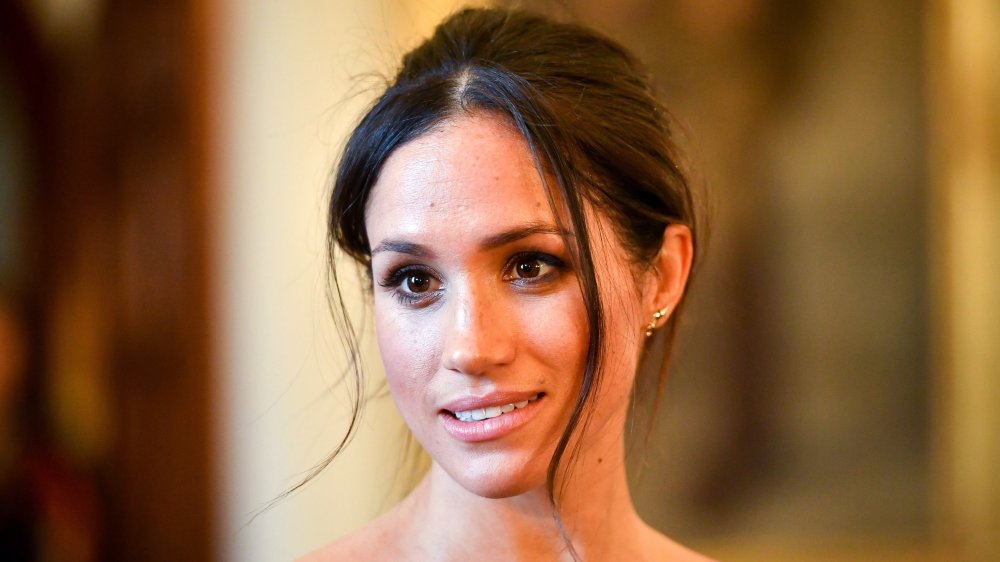 Wpa Pool/Getty Images
Meghan Markle is exiting royal life with a bang. She and Prince Harry made an unprecedented announcement in January 2020 that they would step down from their lives as senior working royals. April 1, 2020, marks the start of their new life in Los Angeles, but the working world is a very different place for Meghan and Harry than it is for the average American. No, unfortunately, Harry won't be handing you your Big Mac in the McDonald's drive-thru.
Meghan's first big post-royal project is already underway. The Duchess of Sussex worked as the narrator on a Disney+ nature production called Elephant, due to hit the streaming network on April 3, 2020, per Variety. Elephant follows the annual migration of an elephant herd, "moving from Botswana's Okavango Delta in its dry season, heading for the Zambezi and the Victoria Falls," in search of food and water, according to The Guardian. Instead of being paid for her work, Meghan (who went by "Meghan, Duchess of Sussex" in the credits), asked that a donation be made to "the Elephants Without Borders conservation charity" in Botswana.
While it's super cool that her first Megxit gig was for a good cause, Elephant is not exactly getting rave reviews. Here's why.
Critics are panning Meghan Markle's Elephant 'schmaltz'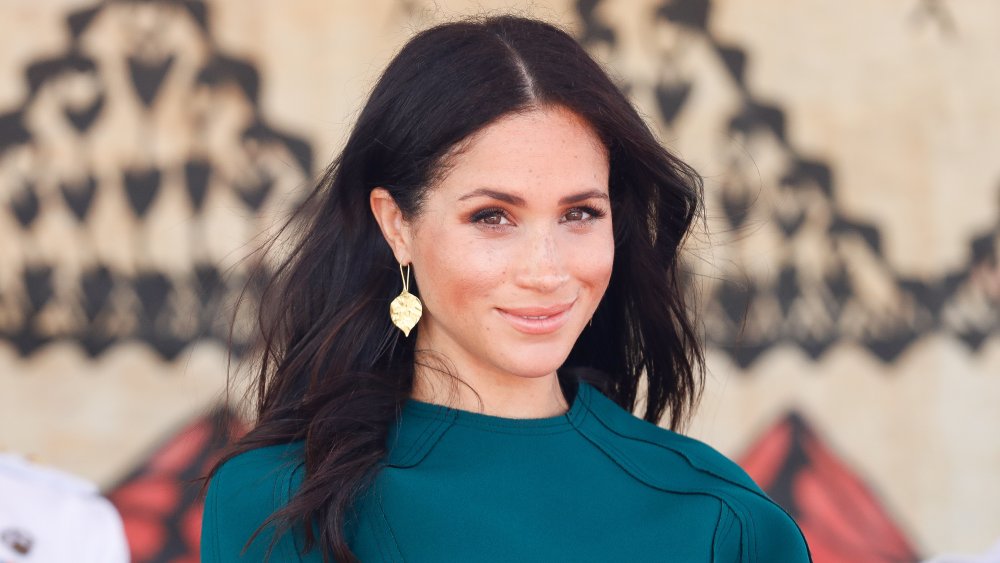 Chris Jackson/Getty Images
Elephant is directed by Mark Linfield, Vanessa Berlowitz, and Alastair Fothergill, "veterans of the BBC Natural History Unit," as per The Guardian. While the footage is incredible, the narration is reportedly "cutesy," with Meghan Markle supposedly "cooing" as she introduces the baby of the herd, a little rascal named Jomo.
It's not just baby Jomo who gets a name in the film. The 50-year-old matriarch of the herd is named Gaia, and her 40-year-old sister (who is Jomo's mother), goes by Shanti. While Meghan essentially does a fine job narrating, critics have complained that her performance is a little "sugary." According to The Guardian, the duchess delivers "spectacular torrents of schmaltz. She takes to Disney-narration like an anthropomorphic duck to water." Ouch!
Variety was a bit more flattering, reporting that Meghan "does an inviting version of the wholesome but amused Disney narrator singsong." 
Fine, this Disney+ adventure might be a little too syrupy for some, but it certainly marks a big moment for Meghan as she bids adieu to Buckingham Palace and gives a big, familiar wave to California.