Chris Perez: The Untold Truth Of Selena's Husband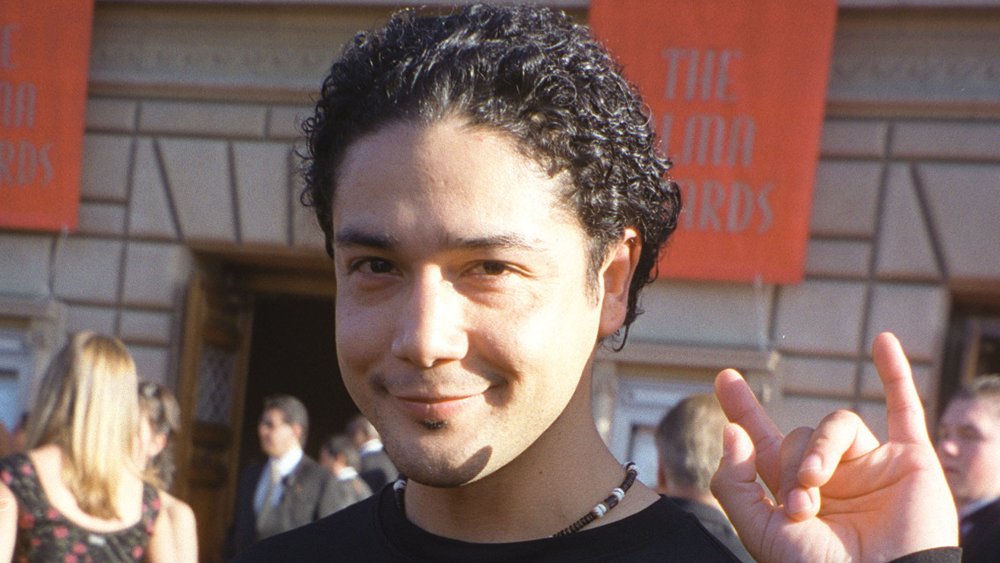 Getty Images/Getty Images
March 31, 2020, marked the 25th anniversary of Selena Quintanilla-Pérez's death. The Mexican-American singer — known to many as the "Queen of Tejano music" — was shot and killed by the president of her fan club, Yolanda Saldívar, on March 31, 1995, in Corpus Christi, Texas. Still, her memory lives on in the hearts of her fans, her family members and her widowed husband, Chris Pérez. Pérez mourned Selena's death like no other and, to this day, he continues to post pictures and share memories of the star years after her passing. 
According to CNN, in 1990, Pérez joined the singer-songwriter's family band, Selena y Los Dinos, as the guitarist. Sparks clearly flew between Selena and Pérez as the two ended up tying the knot in 1992. In his 2012 book, To Selena with Love, Pérez opened up about the fact that Selena's father wasn't very supportive of their relationship. In fact, Pérez told CNN that, at one point, the singer's father told him "he was like a cancer to his family." 
Despite the disapproval, the two made their marriage work, staying together until Selena's untimely death. 
Chris Pérez's life after Selena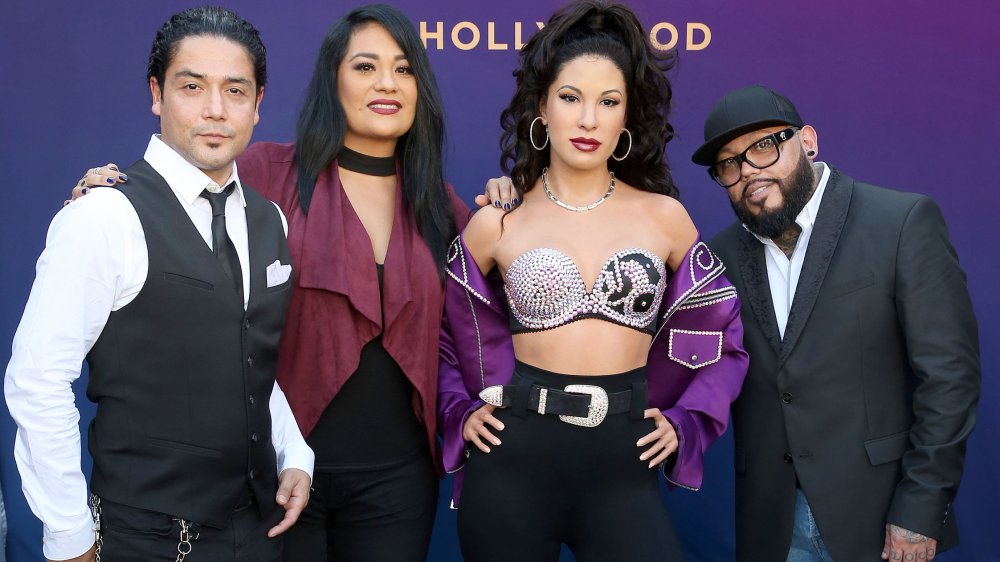 Rachel Murray/Getty Images
A few years after Selena Quintanilla-Pérez's death, Chris Pérez began a romance with actress Venessa Villanueva. The two married in 2001 and welcomed two kids together: daughter Cassie Pérez and son Noah Pérez. However, Villanueva and Pérez called it quits in 2008. 
Years after his split from Villanueva, Pérez still couldn't let go of Selena. In his 2012 book, To Selena With Love, Pérez detailed the story of their beautiful relationship. The heartfelt tribute was meant to be made into a show about Selena, but the late singer's father, Abraham Quintanilla, squashed those plans by suing Chris, according to People en Español. 
In his December 2016 complaint, Quintanilla claimed that Pérez's use of Selena's name and likeness violated the agreement he signed after her death, promising not to use any of her entertainment properties. In 2017, Chris tried to get the lawsuit dismissed, but his request was denied. It's unclear what the status of the lawsuit is as of 2020.
Chris Pérez's continues to honor Selena
Afp Contributor/Getty Images
These days, Chris Pérez is still making music with his band and honoring his late wife's legacy. On April 2, 2020, — on what would have been his and Selena Quintanilla-Pérez's 25th wedding anniversary — he will be dropping a song called, "Just Say Goodbye." On March 30, 2020, he posted a teaser video of the track on his Facebook, Instagram and Twitter, prompting Selena fans to go wild. 
While Selena may be gone, it's clear that she hasn't been forgotten by Pérez or his family. On March 31, 2020, exactly 25 years after Selena's death, Pérez took to Instagram to post a photo of himself with his mother with the caption: "Came to mom's after a long day day of recording new music. You guys have a great night...I'm with MOM." 
In the sweet snap Pérez's mom wore a white T-shirt with Selena's face on it! What a subtle, but sweet, way to pay tribute to the late, great Tejano star.