Why Teresa Giudice's Dad Always Warned Her About Joe Giudice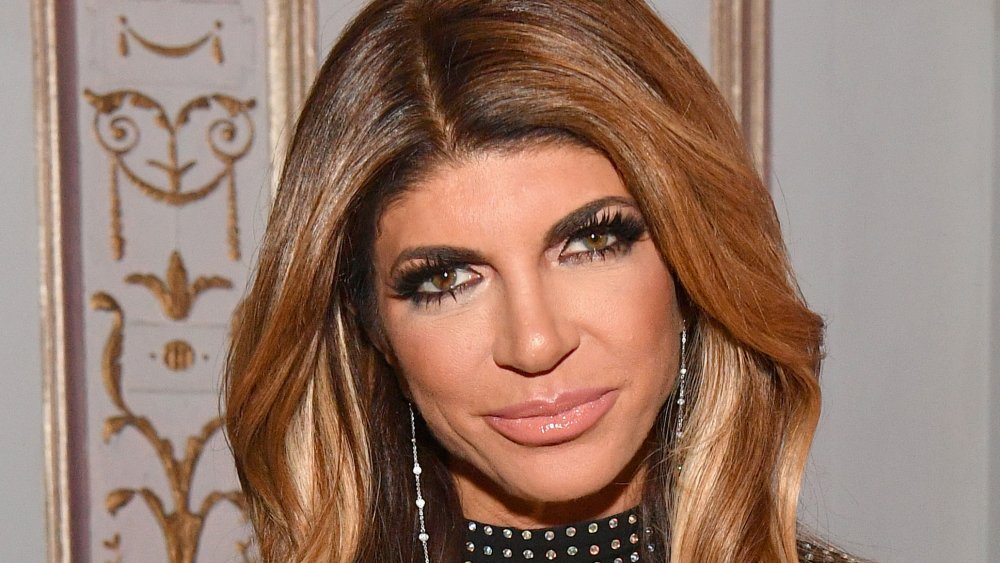 Dia Dipasupil/Getty Images
Real Housewives of New Jersey star, Teresa Giudice, lost her father, Giacinto Gorga, on April 3, 2020. Gorga was 76, according to Us Weekly. The reality star posted a touching tribute to her father on Instagram, calling him her "protector" and "hero." Teresa added, "God took you early this morning to be with mommy, I saw you peacefully pass & I know you kept fighting for my daughters and I."
Shortly after Teresa posted about Gorga's passing, Joe Giudice paid tribute to his late father-in-law on Instagram. Joe called him a "guiding light" and said, "Thank you for setting an example for us and my girls-you're an exemplary example. We benefited from it every day."
Joe also thanked Gorga for all the happy memories around their dinner table, writing, "Thank you for cooking at family holiday dinners—I cherish the times we all sat around the table together playing cards and listening to your remembrances of thanks. Thank you for your wit—your daughter got the best of that."
Based on the touching tribute, it seems that Joe was close to his father-in-law. Gorga even flew to Italy to visit Joe in November 2019, after Joe was released from U.S. Immigration and Customs Enforcement (ICE) custody, per Bravo. Still, although the two men appeared close, there was something Gorga continuously warned Teresa about Joe.
Giacinto Gorga's was frustrated with Joe Giudice
Despite Giacinto Gorga's friendly rapport with his son-in-law, Teresa Giudice's late dad had an ongoing concern about Joe Giudice. Apparently, Gorga told Joe several times to apply for U.S. citizenship but he never did it. Case in point: In an episode of The Real Housewives of New Jersey, Teresa Giudice got off the phone with Joe, who was being held in ICE custody, and Gorga said to her, "He never did nothing right. He did everything wrong. [He's] gotta blame himself," (via Bravo).
Later, Teresa appeared on Watch What Happens Live with Andy Cohen and elaborated on her father's frustration, explaining how, when they went on family vacations, Joe always had to stand in a different line at customs because he isn't an American citizen. Teresa said (via the Daily Mail), "Yes, so my father used to always tell him, 'Go get your citizenship.' My dad really did tell him a lot of times."
Teresa and Joe have since split up, with a source confirming their separation to People in December 2019. And although Joe and Gorga were good friends despite their differences, Teresa's father was never one to get in the way. When Cohen asked Teresa what her father would think if she and Joe parted ways, she said at the time, "He supports whatever makes me happy."
All drama aside, Nicki Swift sends its condolences to Gorga's loved ones.