The Outrage Over Ezra Miller Is Rapidly Intensifying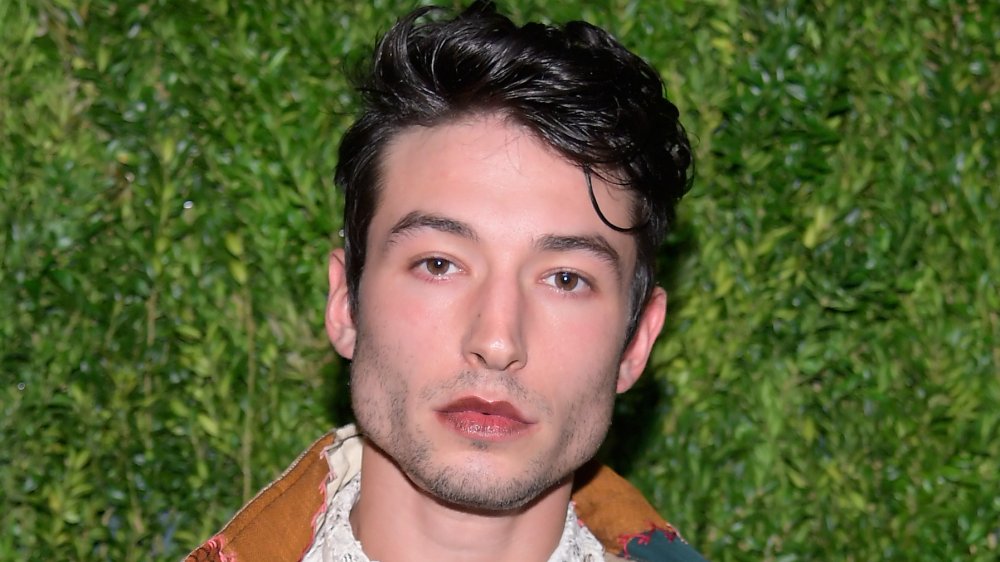 Roy Rochlin/Getty Images
Ezra Miller plays a noble figure onscreen as the Flash, but it turns out that he may be a movie superhero who isn't so super offscreen. Frankly, like other cast members of Justice League who have dark secrets, it seems as if Miller has a shady side. Fans certainly think so after a video started circulating on the Internet on April 5, 2020, that appeared to show the star grabbing a woman by the neck and throwing her to the ground.
According to Variety, the incident reportedly took place at the Prikið Kaffihús bar in Reykjavik, Iceland on April 1, 2020, after a group of "quite pushy" fans approached Miller, according to a source who spoke to the outlet. Miller was apparently angered by the group's behavior and in the video, he can be heard asking one woman if she wants to fight. She seems to jokingly prepare to fight him, smiling when he grabs her by the throat and pushes her to the ground. Just before the recording ends, someone can be heard saying, "Woah, bro. Bro!"
Miller was apparently escorted out of the bar by staff and, according to Entertainment Tonight Canada, the person who originally posted the video to Reddit claimed, "[a]fter my friend and I threw him off her he was standing barefoot outside for at least 10 minutes while the bouncers waited for the cops to pick him up."
Although Miller hasn't addressed what happened, his (former?) fans are making their opinions clear.
Ezra Miller's behavior has sparked serious backlash
At the time of this writing, Ezra Miller hasn't respond to the video the video that appears to show him attacking a woman. And although Warner Bros., the studio behind Justice League, has "yet to issue an official response to this alarming footage," according to We Got This Covered, "some fans have taken it upon themselves to call for Miller's resignation."
One person has even set up a petition on Change.org that first explains what was seen in the video and adds that a "twitter user claimed that after he was restrained, Ezra proceeded to spit at the user's brother and a bartender." The petition then states that "Warner Bros. should take the most appropriate action towards Ezra by removing him for all current projects. This includes the upcoming Flash movie and Fantastic Beasts 3." 
The petition continued: "The studio must make a stand that violence in all forms should not be tolerated. Let this be his punishment."
Those who have signed the petition will have to wait and see if their call for Miller's removal will be heard.