The Untold Truth Of Joe Exotic's Son, Brandon Chappell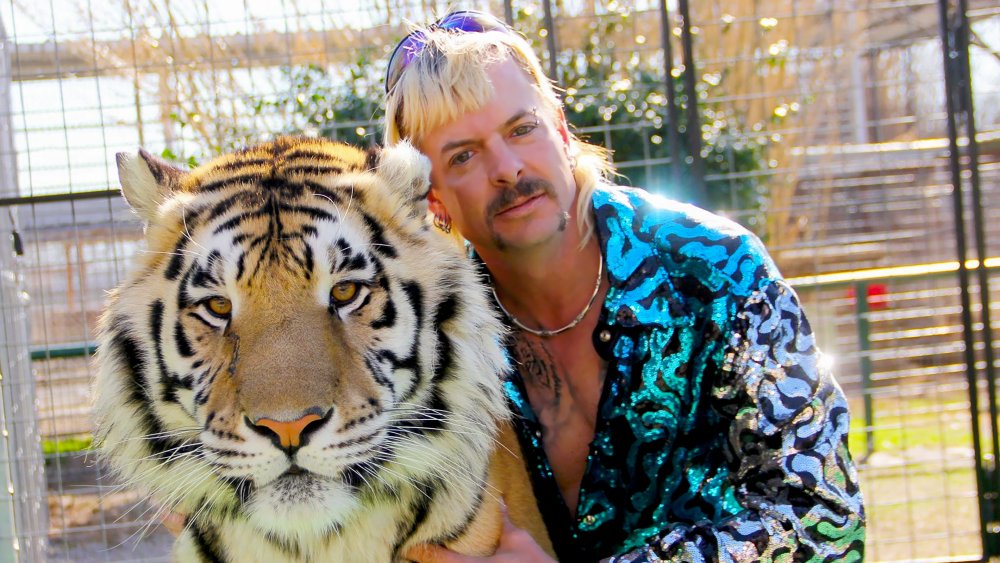 Netflix
There's just no end to the surprises about Joe Exotic. Even more new secrets have come to light, thanks to an interview his niece, Chealsi Putman, did with the Daily Mail. In the piece published on April 7, 2020, Putman spoke at length about her uncle and the information she shared paints Exotic to be a much more sinister man than Netflix's Tiger King revealed.
Putman told the news outlet, "In the Tiger King Netflix series, you can see glimpses of his evil persona but in real-life Joe is 100 times worse. I want people to know who the real Joe Exotic is, not the one you've seen on TV."
The 31-year-old has three children of her own and is the daughter of one of Exotic's younger sisters. She said she worked at her uncle's zoo on and off from 1999-2017, witnessing his evolution firsthand. According to her, Exotic initially was as a "good guy and genuinely cared for the animals," but later in his life, he saw animals as a money-making opportunity and he even abused them.
Putman claimed that Exotic illegally sold tiger cubs and even baby monkeys. She recalled that on one occasion, the mother monkey wouldn't let go of her baby, so Exotic shot five tranquilizer darts into the mother to pry away the baby, per the Daily Mail.
With the conversation turning toward babies, Putman also shared the shocking news that Joe Exotic actually has a son of his own.
Joe Exotic and his son's relationship has been rocky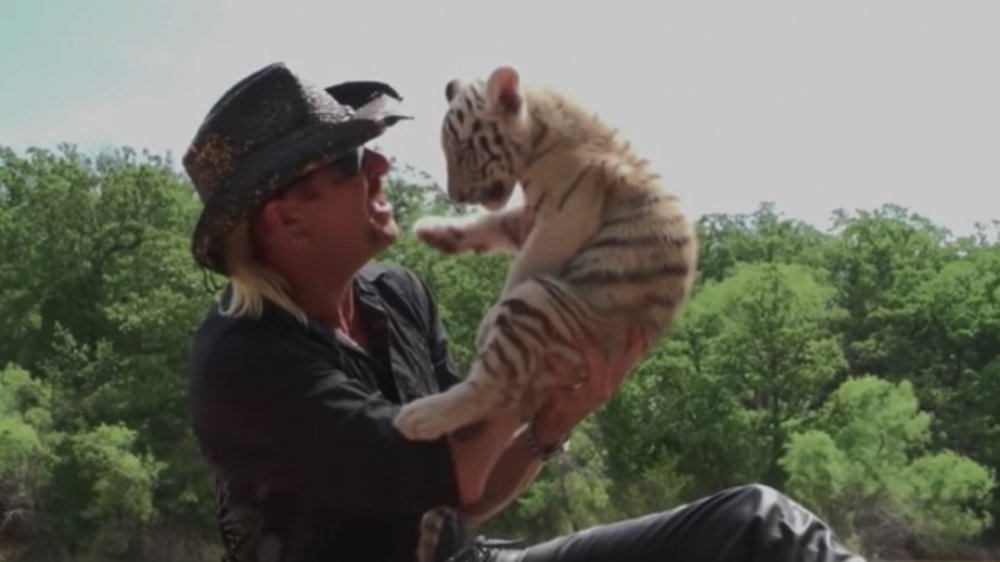 Netflix
Joe Exotic's niece, Chealsi Putman, gave an exclusive interview to the Daily Mail and shared details about Exotic's son, Brandon Chappell. In the 1980s, Exotic was working as the chief of police in a town in Texas called Eastvale. According to New York Magazine, the town had a population of 503 people. He was living with his girlfriend, Kim, while he also explored Dallas' gay night scene, per New York Magazine.
Exotic and Kim had Chappell, who is now 38 and has three kids of his own. Putman told the Daily Mail, "Joe was in and out of Brandon's life when he was growing up, at one point just a few years ago Brandon and his then wife, both worked at the zoo with Joe." Putman added that her uncle never tried to hide the fact that he had a son either.
Things got rocky between them when Exotic wanted his son's wife to tweak the books and checking account at the zoo. Chappell was upset by this and moved back to Texas with his family, per Daily Mail.
Putman didn't say more about Exotic's son, but she did speak about people who are making Exotic into an icon and celebrities who are throwing their weight behind campaigns to get him out of prison. In the Daily Mail interview, her final words to her uncle capture her lingering feelings toward him: "I hope you rot in hell."