The Real Reason Bruce Willis Isn't Quarantining With His Wife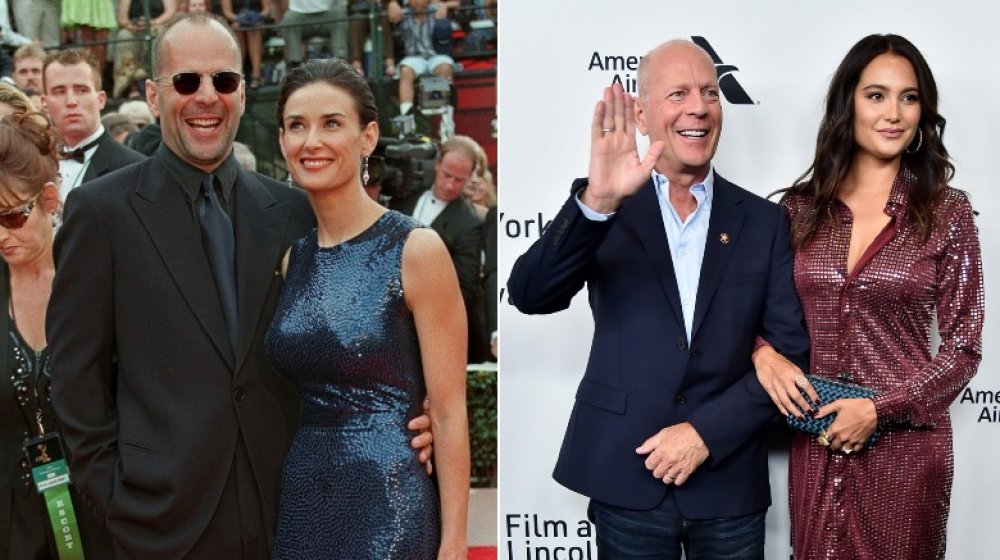 Kim Kulish/Getty Images; Theo Wargo/Getty Images
What is going on with Bruce Willis? As fans have learned, the 65-year-old Death Wish actor is not quarantining with his wife — instead, he's staying with his ex! He and Demi Moore, 57, have been living in the actress' house for the past month amid the ongoing coronavirus pandemic. Meanwhile, Bruce's wife, Emma Heming, 41, is at home with their two daughters. No one can deny that it seems like an odd decision on the actor's part, and it's even more odd that no one has truly elaborated on the matter.
On April 7, 2020, Bruce and Moore's daughter Tallulah Willis, 26, posted a photo on Instagram of her famous parents embracing one another and giving the camera a thumbs-up. In the snap, the exes — who were married from 1987 to 2000 — posed next to daughter Scout Willis, 28, and Tallulah's boyfriend, Dillon Buss. They all wore matching green and white pajamas. "Chaotic neutral," Tallulah captioned the post. 
While many people were confused by the post, Heming didn't seem mad about it. "Not many can pull that color off! 😂 Lookin good squad," she commented (via Daily Mail). Tallulah, responding to a fan, then explained the situation — at least briefly. "Hi! We made the choice to quarantine together and have been together for 27 days taking every precaution. Please stay inside and wash your hands!" she wrote (per MSN).
Emma Heming is missing her famous hubby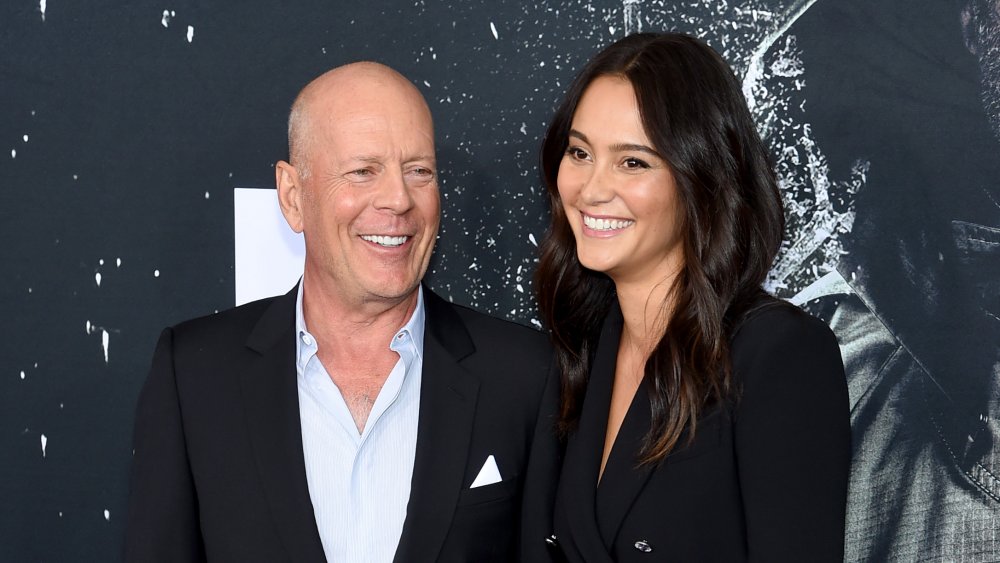 Jamie Mccarthy/Getty Images
No one can really explain why Bruce Willis didn't stay home with wife Emma Heming and their girls — Mabel Ray Willis, 8, and Evelyn Penn Willis, 5 — but Heming seems to be handling it all just fine. Over the past several weeks, she has been commenting on many of the family members' posts.
On Tallulah Willis' Instagram video post — which featured her dad Bruce shaving her head — the model wrote, "This is actually melting my heart." Then, on a photo of the whole crew together — which Demi Moore captioned, "Family bonding" — Heming commented, "At its finest 💚💚💚 love and miss you guys." It really seems like Bruce's decision simply comes down to spending time with his family, in one way or another.
As for Heming, she's been keeping busy with work (from home) and her girls, but her last Instagram post was actually in honor of her and her hubby's 11-year anniversary in March 2020. "What a ride kid. #11yearanniversary #friendtilltheend #321," she captioned a shot of them together.
Demi Moore is friendly with Emma Heming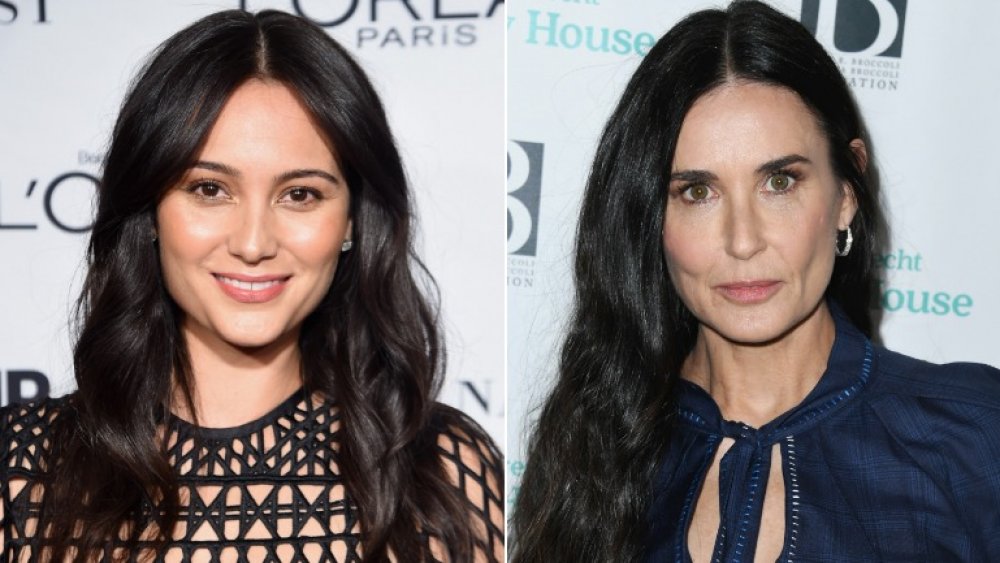 Jamie Mccarthy, Jon Kopaloff/Getty Images
Although some fans might speculate Emma Heming is jealous of Demi Moore quarantining with her husband, Bruce Willis, this doesn't appear to be the case. In fact, Moore attended Heming and Willis' vow renewal in March 2019, which took place at the actor's home in Parrot Cay on the island of Turks and Caicos. We can't imagine Moore would fly all the way to Turks and Caicos for a mere acquaintance or someone she dislikes, right? 
There's also a good chance Heming doesn't feel threatened, as Moore's relationship with Willis is purely for their three daughters. "(The split) wasn't easy at first, but we managed to move the heart of our relationship, the heart of what created our family, into something new that gave the girls a loving, supportive environment with both parents," the Ghost star explained in her memoir, Inside Out (via Us Weekly).
Once it's safe, we have a feeling this blended family will return to their respective routines.