The Real Reason Gisele Bündchen Wasn't Satisfied With Her Marriage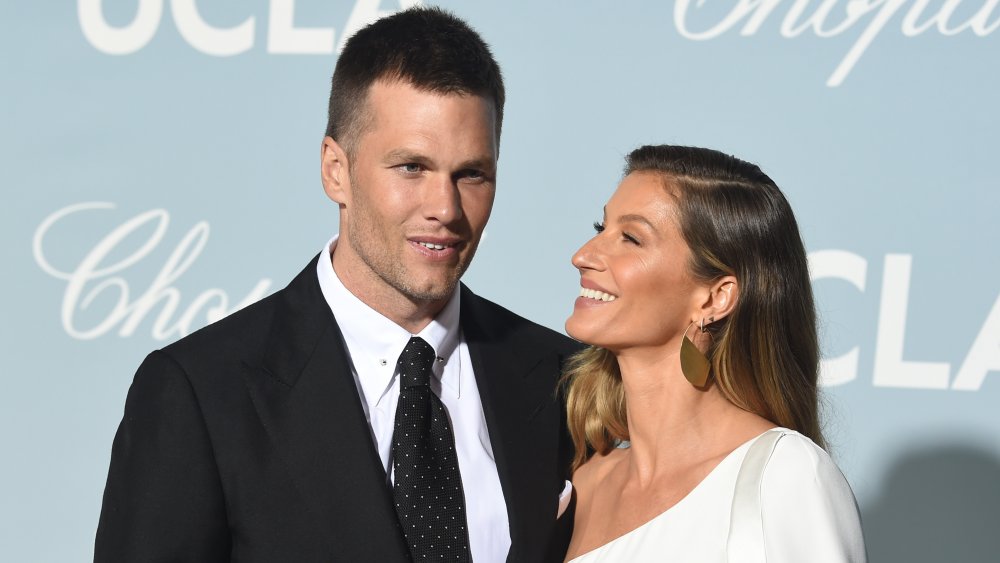 Kevin Winter/Getty Images
Model Gisele Bündchen and quarterback Tom Brady seem like the perfect pair. They're both attractive. They're both successful. But, like your average couple, Bündchen and Brady's relationship has evolved throughout their 11-year marriage — and life together hasn't always been flawless. In early April 2020, Brady joined Howard Stern on his SiriusXM radio show, where the host asked the former New England Patriots star about his relationship with the Brazilian-born beauty.
Brady noted that Bündchen is "probably very different than how people would probably see her," because she's a "spiritual woman" who "believes in trying to heal herself." But a couple of years ago, Bündchen's desire to heal herself meant healing her marriage, too, as Brady's professional priorities left little room for their personal life.
"There was a couple years ago, she didn't feel I was doing my part for the family," Brady admitted (via the New York Post). "She felt like I would play football all season and she would take care of the house, and then all the sudden when the season would end, that I'd be like, 'Great, let me get into all my other business activities. Let me get into my football training.' And she's sitting there going, 'Well, when are you going to do things for the house? When are you going to take the kids to school and do that?'"
And that's when Brady realized he needed to change his selfish ways.
Gisele Bündchen has wanted Tom Brady to retire from football for years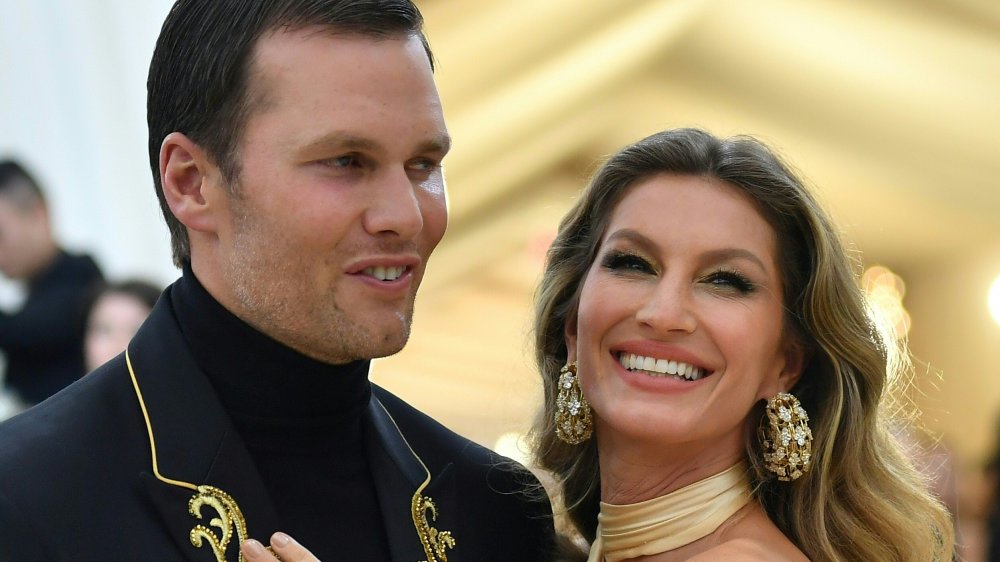 Angela Weiss/Getty Images
According to an earlier SiriusXM interview, Tom Brady said wife Gisele Bündchen has been trying to get the newly minted Tampa Bay Buccaneer to quit football for years. "If it was up to my wife, she would have me retire today," Brady said (via CBS Sports). "She told me that last night three times. And I said, 'Too bad, babe, I'm having too much fun right now.' You know, I feel like I can still do it. If you love what you do and you're capable of doing it, then I might be so bored if I wasn't going out there knowing that I could still do it. So I'm going to work hard to be ready to go, and I still plan on playing for a long time."
Bündchen's "heartfelt" note, however, made Brady realize he'd need to change to keep his marriage afloat. "She wasn't satisfied with our marriage, and I needed to make a change in that," Brady told Stern (via Cosmopolitan). "Her point was, 'Of course this works for you... but it doesn't work for me. I had to check myself. Because she was like 'I have my goals and dreams, too.'"
"What worked for us 10 years ago won't work for us forever," Brady added. "We're growing in different ways." But with compromise and commitment, Bündchen and Brady will surely continue to grow together for years to come.