This Was Aretha Franklin's Favorite Song She Ever Did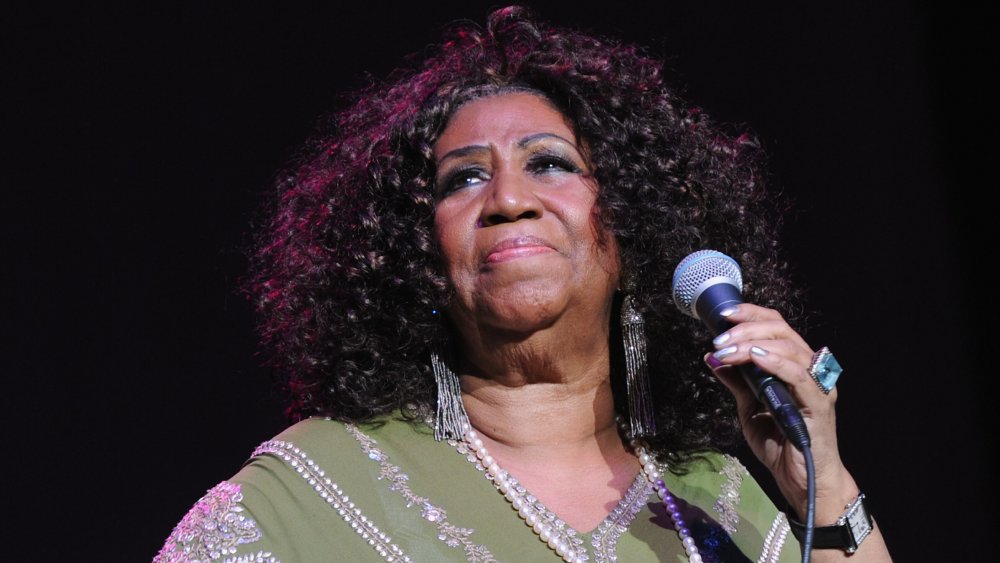 Rick Diamond/Getty Images
It's been nearly two years since Aretha Franklin passed away, but the Queen of Soul's music will live on, forever gaining new fans. Over the course of her career, Franklin gave the world so much. She emphasized the importance of "respect," empowered people to "feel like a natural woman," and encouraged everyone to "say a little prayer" for their loved ones. Her collection of music was nothing short of iconic, but she had to have at least one song that she liked just a little bit more than the others, right?
On an episode of 60 Minutes back in 1990, Franklin was asked to name the one song she viewed as her "signature," but she couldn't narrow it down to just a single track. Instead, she cited "Respect," "I Never Loved a Man," and "Natural Woman" as the songs that resonated most with fans. However, she didn't actually touch on a personal favorite. She picked those three because "it has to do with the public enthusiasm surrounding those songs. And, sure, they're three of my favorites." 
But, did she have an absolute favorite song?
Aretha Franklin's favorite songs aren't the obvious fan favorites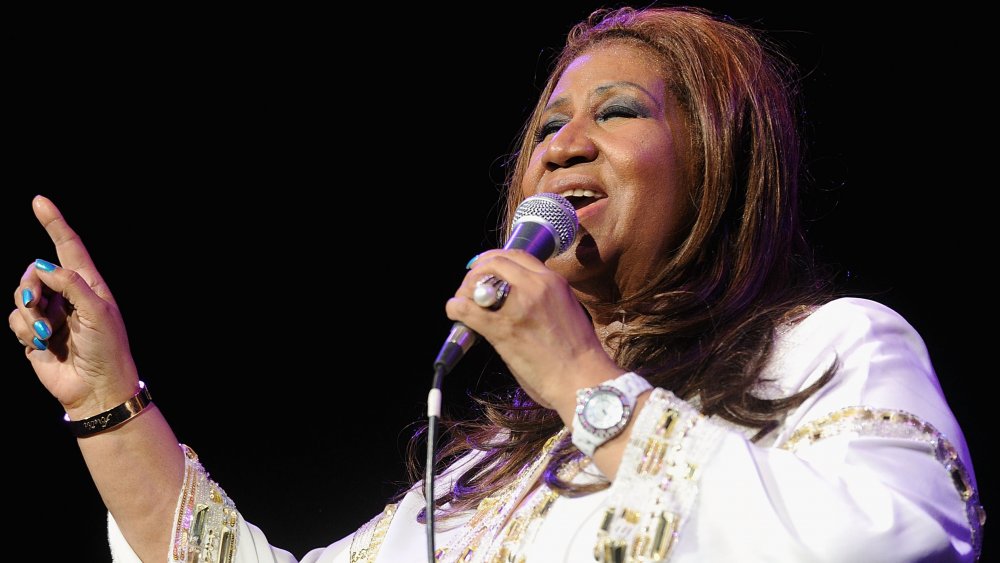 Jamie Mccarthy/Getty Images
During a 2010 interview for Time, in regards to her songs, Aretha Franklin said, "I have a lot of favorites." She insisted, "I don't have any one favorite." However, she did name some of the songs that she likes the most, regardless of fan opinion. Right off the bat, she gave a surprising response. The legend said, "Nessun Dorma, of course." Yes, she's talking about the opera song. In 1998, Franklin stepped in for Luciano Pavarotti, to perform the piece at the 1998 Grammy Awards while the opera singer rested with a sore throat. And, as expected, she absolutely killed it.
She also named "Respect," because, well, how could she not? Franklin added, "A lot of Curtis Mayfield's things from Sparkle are some of my favorites." Of course, she was referring to the soundtrack for the movie Sparkle. Franklin sang every track and Mayfield wrote and produced all of them, including "Something He Can Feel."
In that same interview, she dished on her favorite collaboration. The Grammy winner shared, "I think George Benson." She continued, "We were one of the best duos just because we were so beautifully, musically matched." She even shared a behind-the-scenes scoop on their dynamic, revealing, "We were doing 'Solid Gold.' You know how long ago that was. He was giving me these eyes, you know, but I wasn't falling for it. I just stuck to the script and we did some really, really good singing." Yes. They. Did.
Aretha Franklin 'never got tired of singing' one of her favorite songs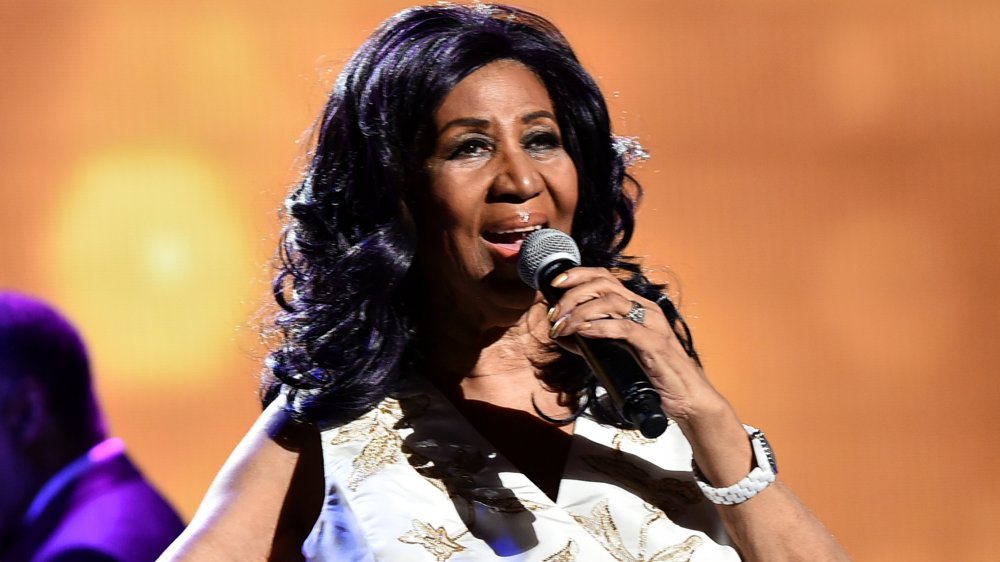 Theo Wargo/Getty Images
Aretha Franklin never named one song that was her true favorite. However, there was one track that she always mentioned when she shared her short lists, "Respect," of course. In 2014, Rolling Stone asked her to make a playlist of her top ten favorite songs — the only song of her own that made the cut was "Respect."
While the importance of giving and receiving respect is very much apparent, the song has an even greater significance. Franklin told Rolling Stone, "Of course that became a mantra for the civil rights movement." She even related the track to feminism, explaining, "Women did, and still do, need equal rights. We're doing the same job, we expect the same pay, and the same respect." Absolutely.
Aside from the song's important message, it's an enjoyable bop. The icon told Rolling Stone, "What can I say about this one? Well, I just love it." And many people feel the exact same way. She elaborated "I never get tired of singing it. I really love it. And I find new ways to just keep it fresh for me, without changing exactly what it is people heard on the record." And people never get tired of hearing it. With its great vocals and important message, "Respect" is a truly timeless track.