The Untold Truth Of Luke Hemsworth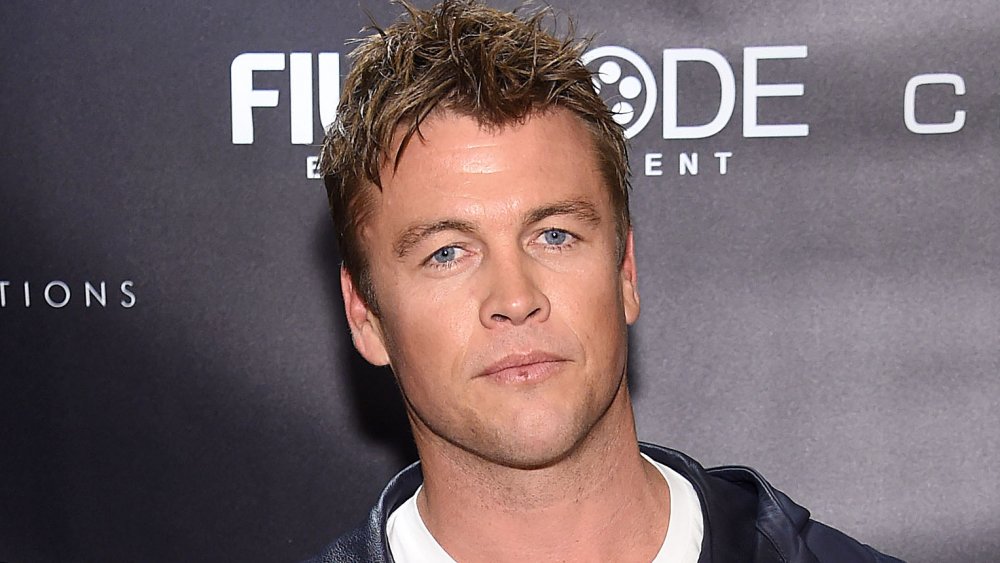 Jamie Mccarthy/Getty Images
You've definitely heard of the Hemsworth brothers. You know Chris Hemsworth from his career-defining role as Thor in Marvel's Avengers film franchise and Liam Hemsworth made quite an impression playing Gale in the Hunger Games trilogy. But you may not know the third, must lesser-known brother, Luke Hemsworth.
Luke is actually the oldest of the three brothers and was the first one to break into acting! Refinery29 reports that it was Luke who started acting first when they were growing up in Australia. In fact, he inspired Chris and Liam to get into the industry, too. He studied acting at the National Institute of Dramatic Art in Melbourne, Australia and soon after, landed a role in the Australian soap Neighbours in 2001, per Refinery29. 
Even though his brothers Chris and Liam are household names in the United States after starring in multiple American films, Luke's acting roles were limited to Australia until very recently. In 2016, he landed a significant role on the hit HBO show Westworld, and his star in Hollywood is seemingly starting to rise. 
Now don't assume Luke got his Westworld gig because of his famous brothers. The Independent reports that he initially auditioned "for gunslinger Teddy," — a role that, ultimately, went to James Marsden. However, months after his first audition, he was cast as another character on the show.
Chris Hemworth inspired and supported Luke Hemsworth in Hollywood
Robyn Beck/Getty Images
Luke Hemsworth, the eldest of the three Hemsworth brothers, credits his brothers Chris Hemsworth and Liam Hemsworth for helping him return to acting. He took a break when he was in his 20s.
"For me, I did Neighbours, then my focus changed," he told Entertainment Tonight. "I wanted to have something that could provide money while still allowing time for auditions. So, I learned the flooring business, started my own, and in that time, got married and had a couple of kids." Luke married his wife Samantha in 2007 and they have four kids: Alexandre, Ella, Holly, and Harper Rose, per the Daily Mail.
Watching Chris and Liam reach incredible success in Hollywood got Luke thinking about acting again. The first step? According to the International Business Times, Chris relocated Luke to Los Angeles to be his fitness trainer while filming Thor: The Dark World.
After unsuccessfully auditioning for several years, Luke was ready to head home, but Chris convinced him to stay. Luke credits Chris with really paving the way for him. "Chris has been in the industry for so long, and he's been a part of so many incredible productions and issues, and I can't help but look up to him and ask for advice, just seeing him be able to do that, to watch that," he told The Independent after landing his breakthrough Westworld role.
Watch out Liam and Chris! We have a hunch Luke will be a household name pretty soon, too.