Clark Gable's Grandson Looks Exactly Like The Legend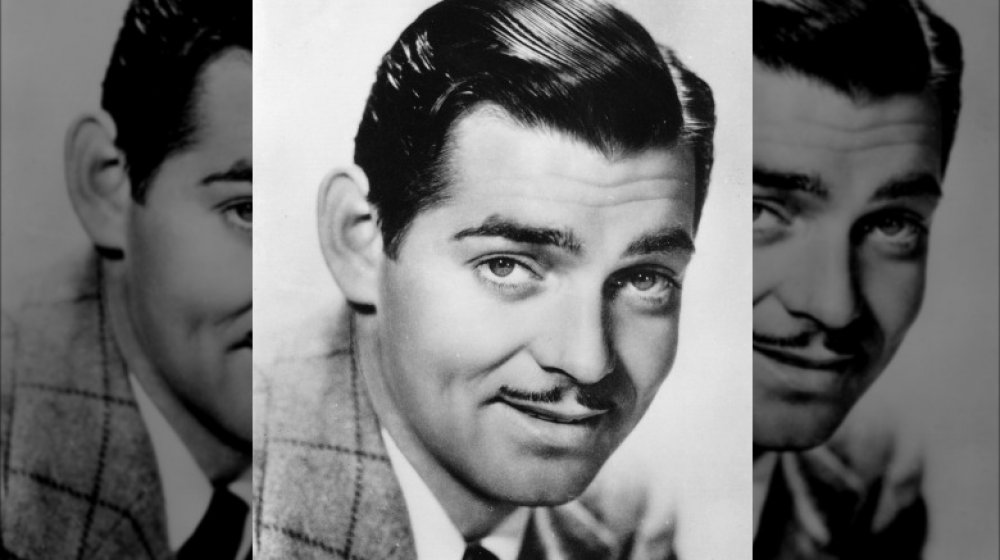 Hulton Archive/Getty Images
Whether you're an aficionado of Hollywood history or not, you've probably heard of the actor Clark Gable. An icon of Hollywood's golden era, Gable was made famous for his turns on-screen as cinema's go-to romantic lead (especially as Rhett Butler in the somewhat dubious classic Gone With the Wind) and his turns off-screen as a lothario whose list of relationships included affairs with legends like Joan Crawford and Loretta Young.
What you might not know is that Gable's children and grandchildren have also been part of the Hollywood scene — including his late grandson, Clark James Gable III, who bore a striking resemblance to his old-school Hollywood grandfather. But there's a much bigger story connecting these two — something that may be described by some as an unofficial Gable family curse. 
Clark Gable's grandson made good use of his good genes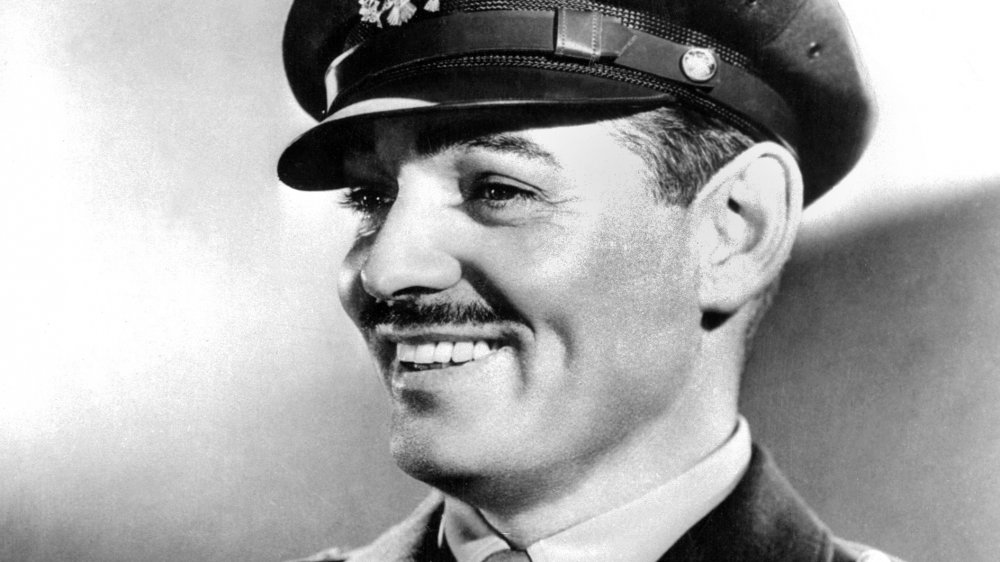 Stf/Getty Images
While both grandson and grandfather bore a striking resemblance when it came to their 1000-watt smiles, that similarity can't be entirely attributed to genetics. Before he became the "King of Hollywood," Clark Gable had to have most of his teeth pulled and replaced by dentures, according to Mental Floss).
Much like his grandfather, Clark James Gable III made good use of his good looks when it came to the screen — the television screen, that is. For several seasons, he was the face for (and host of) the reality show Cheaters, in which he investigated, exposed, and confronted adulterous partners who were cheating on their significant others. The young Gable's reality TV show wasn't the only thing the aspiring star had in the hopper. Credited as a model and an entrepreneur, the dilettante also reportedly owned and ran his own online spy gear store. 
It seemed like the rising star had everything going for him — until life took a terrible turn.
Clark Gable's family has been defined by tragedy
Despite Clark Gable's roaring success during Hollywood's Golden Era, the Gone With the Wind star's life was marred with tragedy, the greatest of which revolved around his third wife, screwball comedy queen Carole Lombard. 
Their love affair reportedly began when Cable was still married to his second wife, socialite Maria Langham. They divorced in 1939, and that same year, Lombard and Gable eloped. Shortly after their first anniversary, the union ended in tragedy. While touring to promote World War II bonds, Lombard died in a plane crash on her way home to her husband. Gable struggled mightily to cope, even enlisting in the military as a middle-aged man in what many saw as a death wish. 
"It's like Clark aged 10 years in one weekend," said Robert Matzen, author of Fireball: Carole Lombard and the Mystery of Flight 3 (via Closer Weekly). "I think he felt guilty about Carole's death," Matzen said. "They'd had a huge fight before she left." Lombard's death reportedly haunted him until his own death following a heart attack in 1960, at the age of 59.
Clark Gable III's life also ended far too soon. The Cheaters host reportedly passed away at age 30 in his home in Dallas in February 2019. According to USA Today, he suffering an accidental overdose from the opioids fentanyl and oxycodone, as well as the sedative alprazolam. He left behind a fiancée and their daughter, born in 2017.