The Truth About Will Ferrell's Relationship With Mark Wahlberg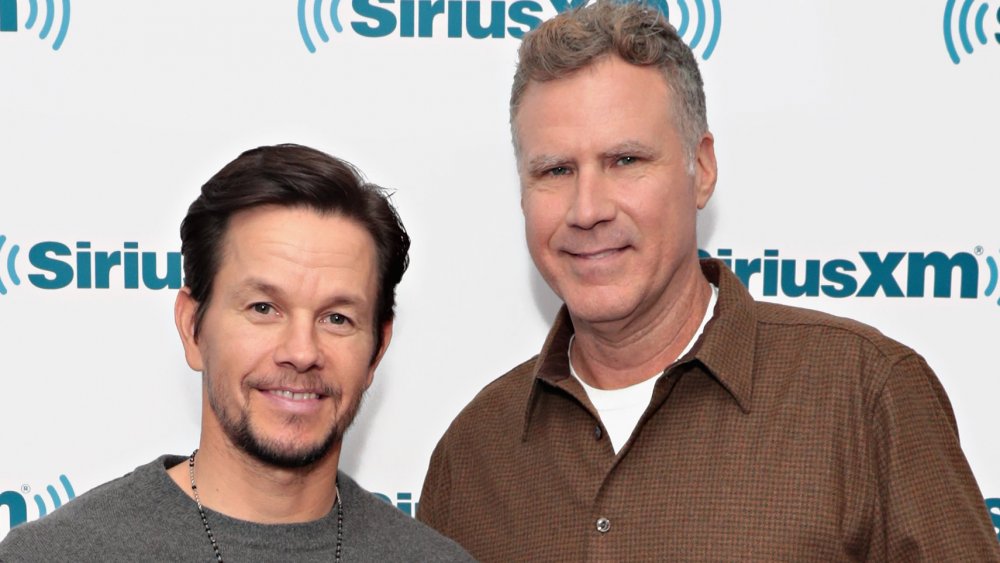 Cindy Ord/Getty Images
Will Ferrell is a comedic powerhouse who's appeared in films like Anchorman: The Legend of Ron Burgundy, Talladega Nights: The Ballad of Ricky Bobby, and, of course, 2003's holiday classic Elf. He also happens to be good friends with fellow stars like John C. Reilly and Mark Wahlberg. Ferrell and Wahlberg have teamed up multiple times over the years to make fans laugh in films like 2015's Daddy's Home and its sequel, Daddy's Home 2. It was at the premiere for the second flick in 2017 that Wahlberg opened up about working with his buddy.
"It's not work, because you're having so much fun," the actor admitted to The Hollywood Reporter. "The only thing that you can kind of categorize it as work is that you have to leave your family for an extended amount of time. Other than that, it's a bunch of really talented people being very creative and having fun."
While making a movie with Ferrell these days may force Wahlberg to leave his family, when the two get together in the future they might be family if things continue to progress between their children, who have already formed their own relationship.
Will Ferrell and Mark Wahlberg's children are also friends (and maybe more?)
Will Ferrell and Mark Wahlberg may be buddies, but it turns out that the stars' kids, Ferrell's son, Magnus, and Wahlberg's daughter, Ella, are also friends. "My oldest son [who was reportedly 13 at the time] told me Mark's daughter [who was 14] requested to follow him on Instagram," Ferrell revealed while the two actors sat down for a chat on The Graham Norton Show in 2017.
This development had Wahlberg noting, "I did come to grips with the fact that it is inevitable at some point she will have a dating life and, you know, be involved with somebody. And if there were ever two parents that would spawn a child that I would think polite, kind, thoughtful, respectful, and worthy enough of my child's time, it would be from Will and his lovely wife, Viv. They are spectacular."
However, he also added, "So I decided that I wouldn't do anything to the kid, but I'll crack Will's f***ing head open." Ferrell nervously added, "He's just joking!" Let's hope so. 
That being said, it seems that Magnus and Ella's dad's are fully supportive of the two getting to know each other. Perhaps its because it might mean that the two actors — who are obviously good friends — would get to spend a little more time together.