The Truth About La La Anthony's Relationship With Kim Kardashian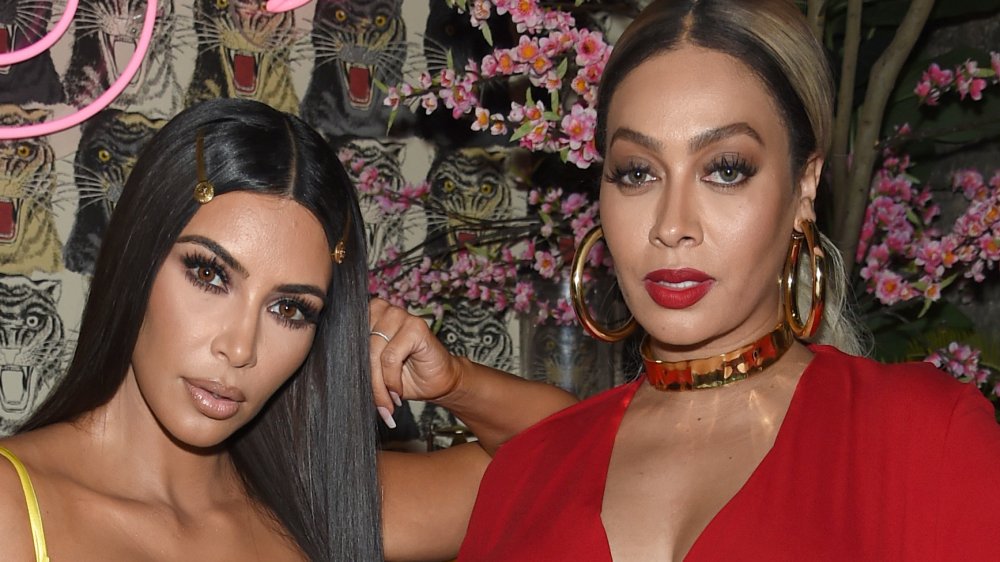 Dimitrios Kambouris/Getty Images
With Kim Kardashian's fame, money, and connections, she could be friends with just about anyone (well, maybe not Beyoncé). However, Kardashian kept a tight-knit circle of pals by her side as she became one of the most well-known women in the world, including friends from her school years. "To me, Kim is just Kim," longtime BBF Allison Statter said during a chat with Kardashian (per People). "So I don't look at her and I'm like, 'Oh my God, my famous friend Kim.' Like, I can honestly say that you have not changed."
Kardashian staying the same despite her fame might be one of the reasons why she's still close with so many people from her past, including television personality and actor Alani Nicole "La La" Anthony. The two have been close for over a decade, and Anthony revealed to Entertainment Tonight that they've been talking on the phone for hours during the coronavirus pandemic.
Considering there aren't many ultra-famous people who stay friends with their OGs, it's not too surprising fans want to learn more about Carmelo Anthony's wife. For example, what makes Anthony so special to Kardashian? We explore this question below.
Kim Kardashian can trust La La Anthony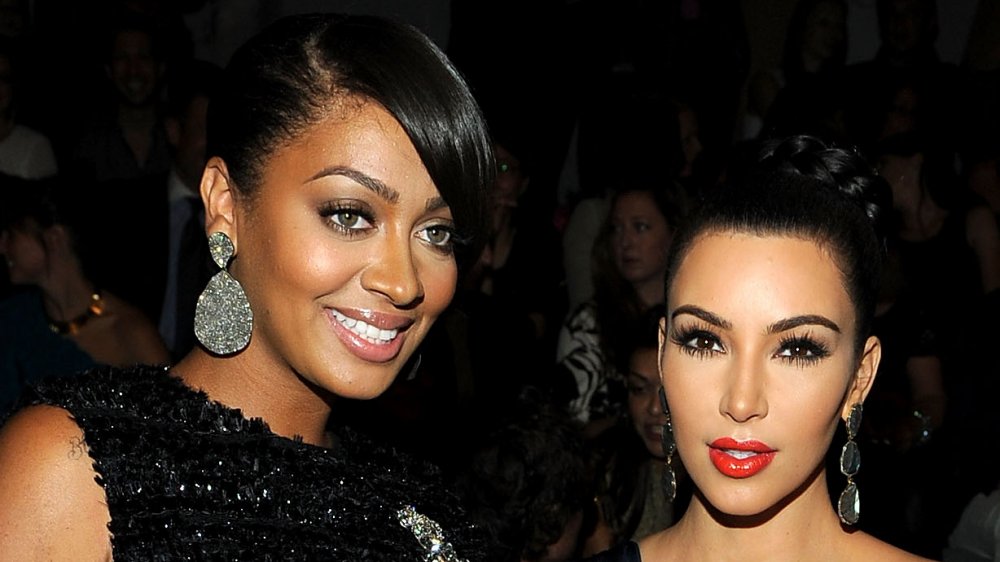 Larry Busacca/Getty Images
La La Anthony knows two versions of Kim Kardashian — before fame and after. "Kim and I have been friends for almost 12 years now, so I saw [her fame] build — it's not a new thing for me," she told In Style. "We used to just walk in and out of airports with no greeter, no cameras. Now we go on trips to get away from everything and zone out, focusing on each other and our kids."
Unlike new friends who might enter Kardashian's life, the Power star knows her on a deep level and has consistently been a source of support. "I give her advice without her having to ask me," Anthony joked to E! News in 2013. Talk about a sweet friendship.
Of course, the friendship isn't completely one-sided — Kardashian is also an awesome friend to Anthony. "She's always willing to help," she told Meredith Vieira in 2015. "If I'm working on a project, she goes 'Who's doing that? You want me to call them and tell them they should hire you?'" The mom added, "She's very kind in that way. She's a very good, good friend."
We can't predict the future, but we have a feeling these ladies will be friends for a very long time.