The Truth About Rupert Grint And Georgia Groome's Relationship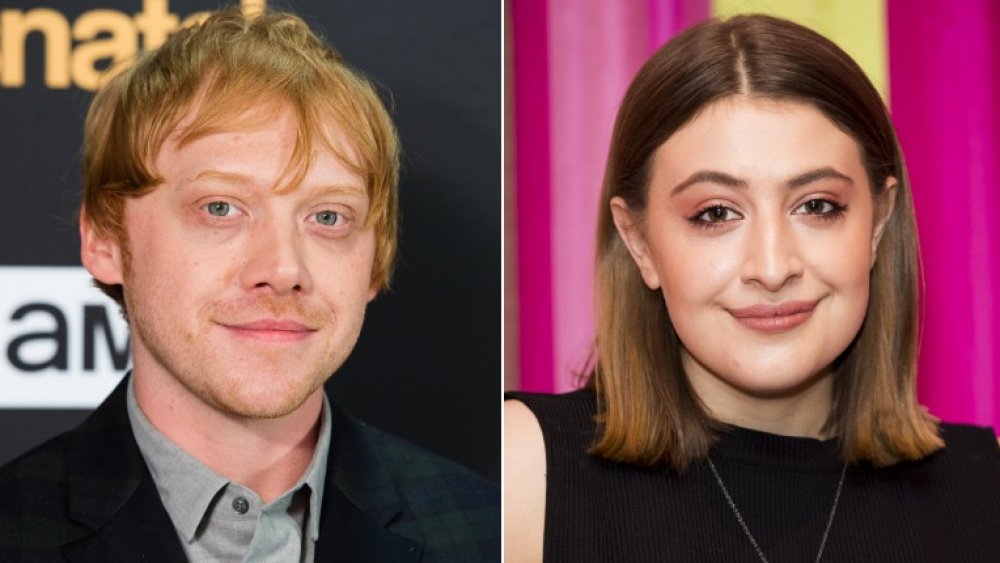 Jeff Spicer, Tristan Fewings/Getty Images
Harry Potter alum Rupert Grint, 31, and actor Georgia Groome, 28, are expecting their first child, Grint's rep confirmed to E! News on April 10, 2020. Although the publicist asked fans to respect the couple's privacy at this time, Grint has been open and forthcoming in the past about his desire to have children. "I'd like to settle down and have kids soon," he told The Guardian in 2018. He also joked about naming his child after his iconic character, Ron Weasley, quipping, "If I had a son, would I call him Ron? It's quite a good name, but probably not. And Grint's a tough name to pair a one-syllable first name with."
Now that the pregnancy news is out in the open, fans are more interested in the duo's relationship than ever. But to the pair's credit, they've been able to keep their romance largely under wraps, with many Harry Potter diehards missing the memo that Grint has been with the Angus, Thongs and Perfect Snogging star since 2011. Surprise!
So what is life like for the privacy-conscious couple behind-the-scenes? We reveal our findings below.
Are Rupert Grint and Georgia Groome married?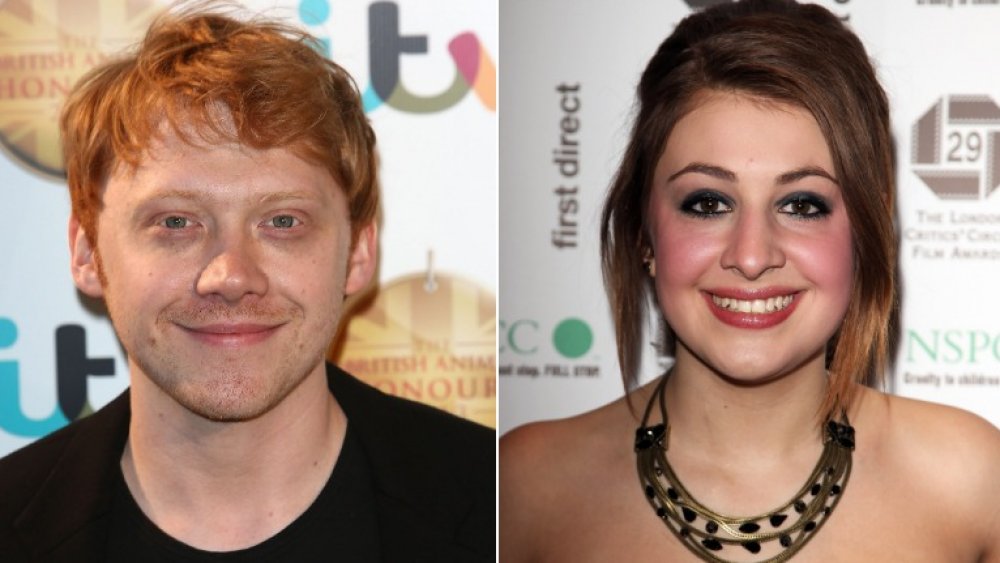 Tim P. Whitby, Tim P. Whitby/Getty Images
Back in April 2019, Rupert Grint and Georgia Groome sparked marriage rumors when they were photographed out and about in North London with Groome sporting what appeared to be a wedding band on that finger. However, a similar band was spotted on Grint's right hand, and his rep denied a secret wedding had occurred, per Metro UK. Translation: The sighting was probably a false alarm, or they plan to keep the development under wraps.
It's unclear how the pair first met, although it sounds like Groome had to overcome some obstacles in her personal life before finding love with Grint. "There was a boy in the year above me who became obsessed with me," the Nottingham native told Indie London about an unsettling situation at school. "He used to give me tapes of songs he'd recorded and words. He used to bring binoculars into school and look at me over the wall." She added, "My mum had to come in because I used to cry every morning and say: 'I don't want to go to school.' He'd also ring my home and breathe down the phone. It was really unwanted attention." Yikes! 
We're just glad Groome was able to overcome this unfortunate incident, and that she has since found a seemingly wonderful partner. 
Georgia Groome helps Rupert Grint stay grounded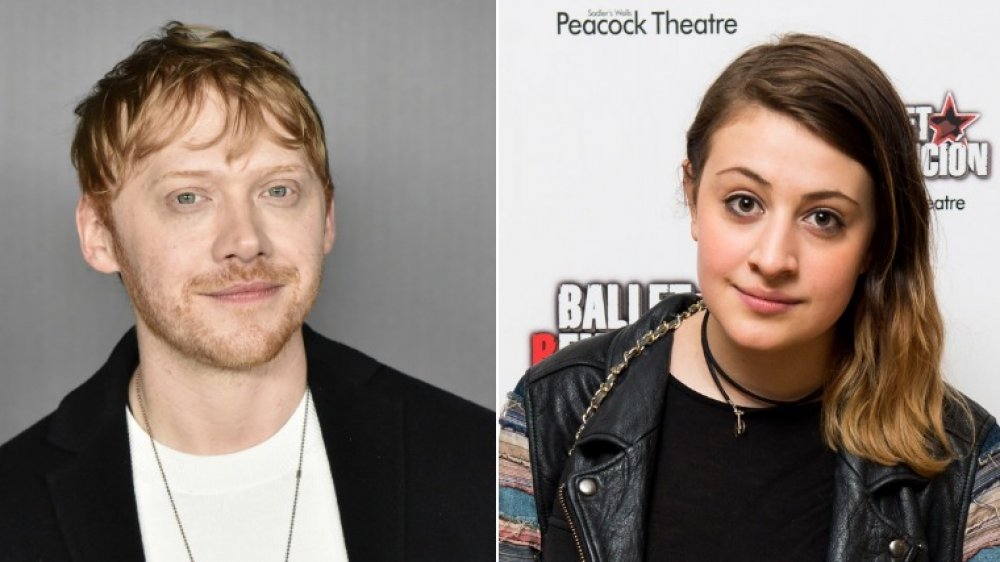 Eugene Gologursky, Ian Gavan/Getty Images
It can be difficult for famous people to date, especially when they have a huge cult following like Rupert Grint. That's why Grint admitted to the Radio Times in 2018 that it's easier to forge romantic connections with people "who have that kind of understanding" about fame. "It definitely helps," he told the outlet about being with someone who can deal with the Harry Potter fandom. "It's not like being in One Direction, but there's always something, every day, even with my hat on. It's never calmed down."
As for Groome's personal experiences with fame, she starred as Georgia Nicolson in the 2008 cult-classic film Angus, Thongs and Perfect Snogging. The mom-to-be has since appeared in other popular works, like the television series, Up the Women, and the 2012 movie, Papadopoulos & Sons.
Of course, there's more to the Brit than her acting credits — here's the full truth about Rupert Grint's girlfriend, Georgia Groome.