Erin Darke: The Truth About Daniel Radcliffe's Girlfriend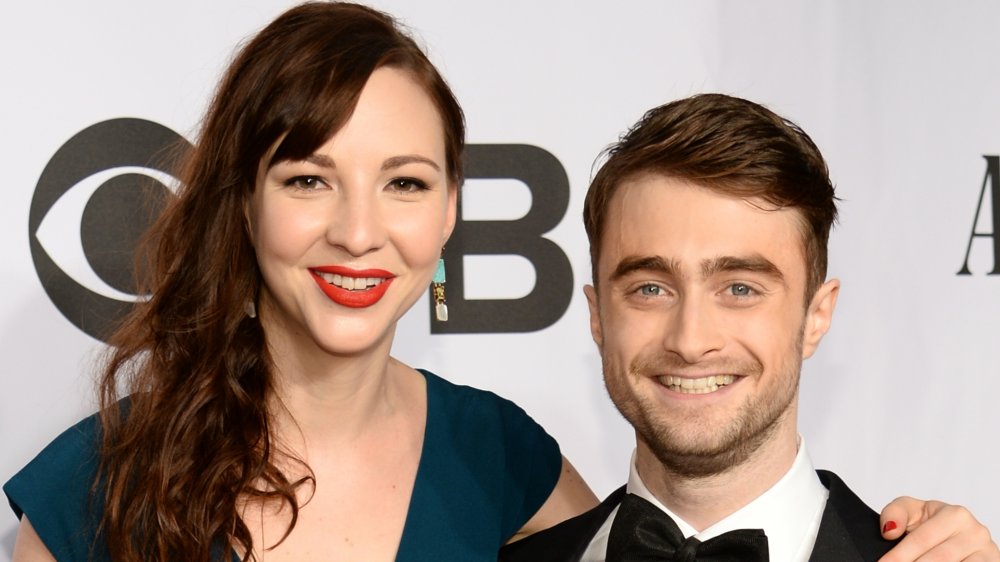 Dimitrios Kambouris/Getty Images
Daniel Radcliffe isn't the kind of celebrity who likes to put his personal life on display, but there are a few things we can tell you about where he goes and who he spends his time with when he's not working on a new movie. For instance, the former Harry Potter star has a lot of money, a stunning home (that you can rent), and a girlfriend, Erin Darke, who's also in the entertainment industry.
Darke is an actress who you may recognize as Leeta Albridge from the dark comedy series Dietland or as Mary in The Marvelous Mrs. Maisel. She also appeared in 2013's Kill Your Darlings alongside Radcliffe, which is how they first met while filming a particularly racy scene, per Entertainment Weekly. While Darke's not quite as famous as her boyfriend (yet?), she explained that their relationship was able to flourish thanks to the fact that they're both in the same business.
"One of the first things we bonded over was how much we really love what we do and there's something that's really beautiful and really lovely about being with someone who just innately understands that about you," Darke told People magazine in 2018. "He helps me make self-tapes sometimes. He's a great reader, by the way. We're both incredibly supportive of the other person's career." 
They're also supportive of each other's nerdy side, according to Radcliffe.
Daniel Radcliffe can be 'super nerdy' around Erin Darke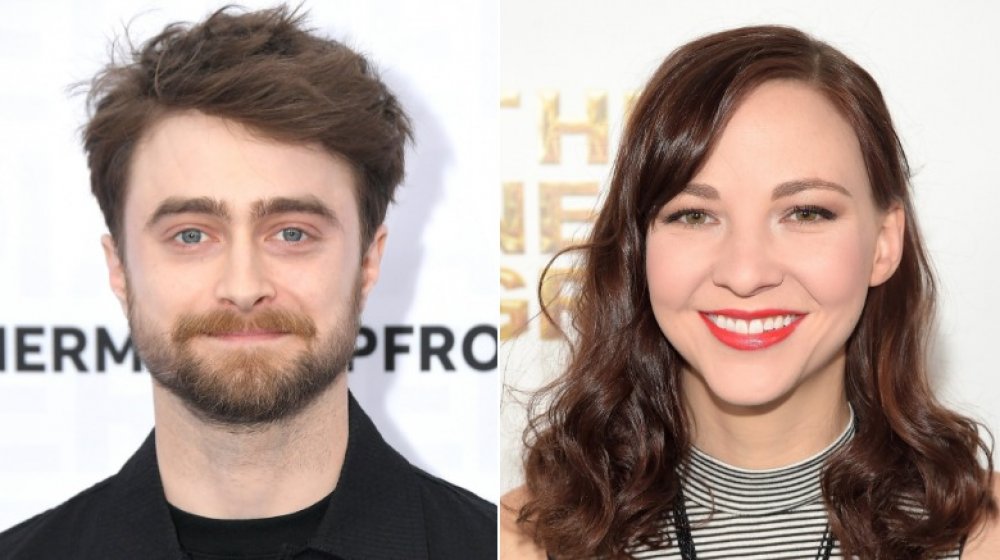 Michael Loccisano, Theo Wargo/Getty Images
Daniel Radcliffe admits that while he was growing up, he spent his time doing things that he figured ladies wouldn't be interested in. "I thought, 'This is nerdy. I'll never be able to do this around a girl,'" he told the Radio Times (via the Santa Maria Times). However, when he met girlfriend Erin Darke, he realized that he could share his geeky passions with her. "[T]hat's the wonderful thing about the moment you find the relationship you're meant to be in. It's like, 'Oh, I can do that stuff and you don't mind. And you think it's fun, too. This is fantastic!'"
Apparently, that means that the couple can indulge in things like watching TV, seeing movies together, reading, and "hang[ing] out and eat[ing]," Radcliffe revealed, according to Metro News. The actor also says they "play a lot of games." He explained, "I feel lucky I've found somebody I can turn to and say, 'Do you want to play Scrabble?'" And for her to say, 'Sure.' It's super nerdy.'" It's also super cute.