This Was Nipsey Hussle's Favorite Music He Ever Did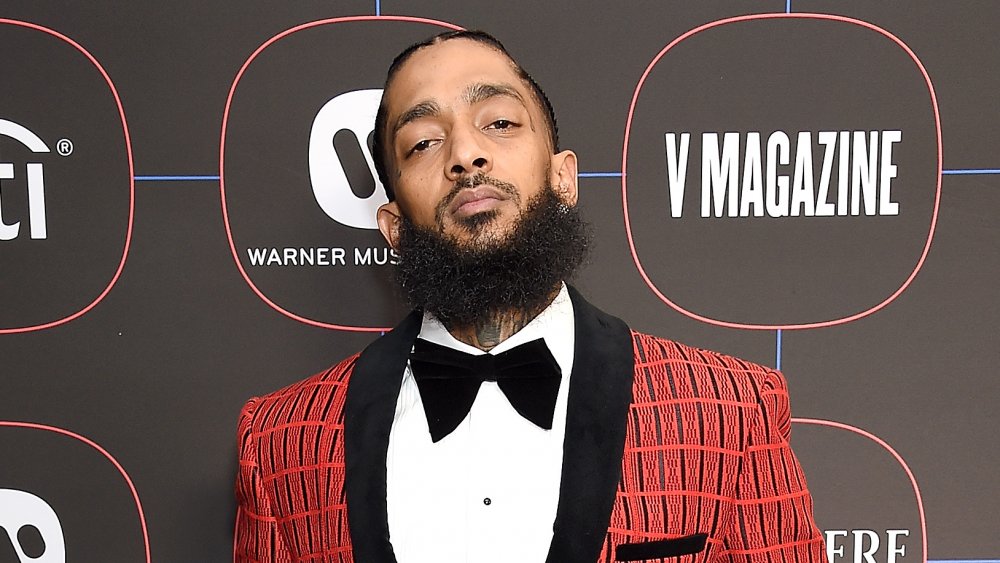 Gregg Deguire/Getty Images
Nipsey Hussle took a leap of faith in 2010 when he left Epic Records and started his own label, All Money In. That year, he released his mixtape The Marathon, and one year later, The Marathon Continued. In 2013, he released Crenshaw, and in 2018, his debut album, Victory Lap. 
In an interview one year before his untimely death, the rapper said that the tracks he produced when he first started his label feature his best work. "My favorite overall project is probably The Marathon just because of how pure that is to me and the space I was in when I was writing those records," he told The Source in 2018. "It was like my back was really against the wall. I put a lot of those feelings into that album."
Still, it was tough to pick just one track he loved most. "My favorite song. That's rough. That's a hard one. But maybe, a record off Mailbox Money called 'That's How I Knew' — and it's not because of the technical or the lyrical but mainly because of the feeling it provides," Nipsey said. 
He also threw out a few other options: "Maybe 'Face The World' off Crenshaw. Maybe 'Bigger Than Life' off The Marathon. It's a few that's really important to me. 'All Get Right' off Crenshaw is really one of my favorite energies. Then, my favorite verse will probably be the second verse on 'Face The World'."
Nipsey Hussle was viewed as a peacemaker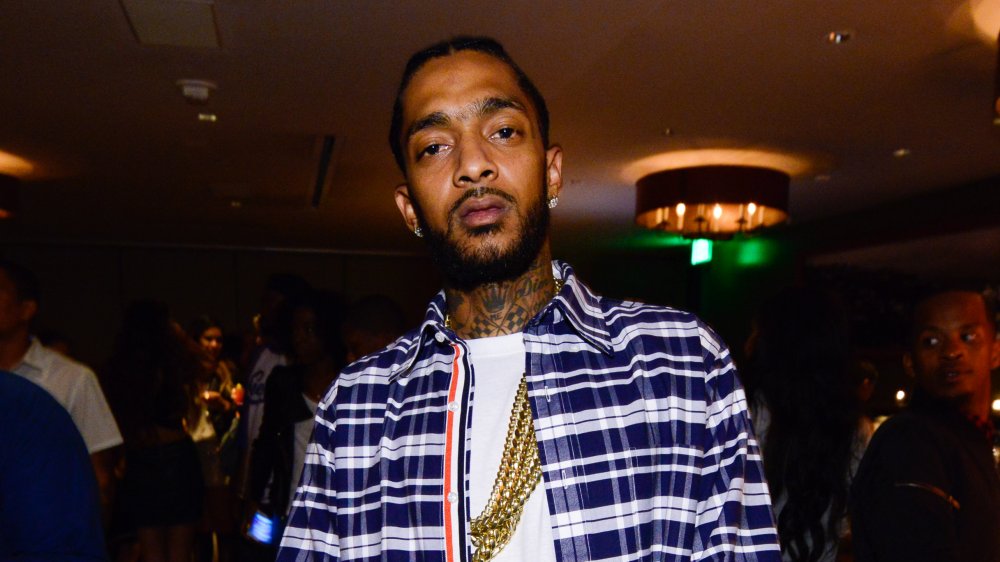 Noel Vasquez/Getty Images
In the track "Face The World," Nipsey Hussle sings about the struggles of life as a gang member and drug dealer, running around in the shadows before making it big in the music industry. "Six words help you get this / Rich rapper on some Crip s***," the lyrics read.
Nipsey — real name Ermias Davidson Asghedom — was a known member of the Rollin' 60s Crips, a national street gang that was founded in Los Angeles in the 1970s and has caused many unnecessary deaths since (via ATF). However, the beloved rapper was also a peacemaker in the eyes of his community and the Los Angeles Police Department, who said in a 2019 press conference that Nipsey was cooperating with them to try to stop gang violence, according to The New York Times. 
Nipsey was shot dead outside his clothing store, The Marathon Clothing, in Los Angeles, on March 31, 2019. The attack was believed to be gang-related. He left behind two kids and his girlfriend, Lauren London.
Nipsey Hussle put music above his social life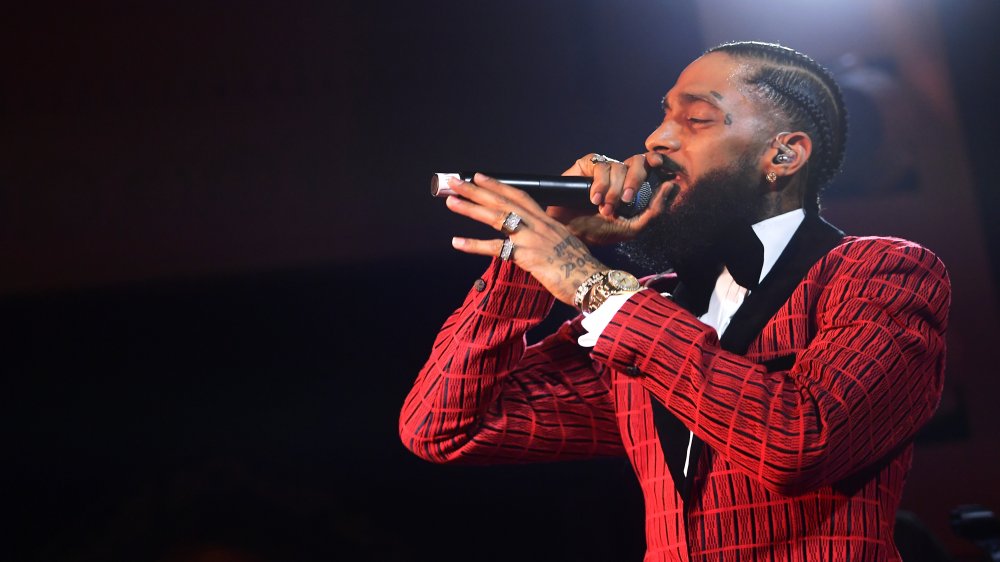 Matt Winkelmeyer/Getty Images
Once he committed to his record label All Money In, Nipsey Hussle spent months locked in his studio, putting in the work to establish himself as a world-class rapper. "It was spurts of time that I didn't really have a social life," he told The Source in 2018. "I had to figure out where I could cut the fat. It would be a three to six month period where I didn't see anybody but my engineer from being in the studio." 
Eventually, he learned how to make his workspace more entertaining and social, but overall, he said, "it was just about sacrificing. During my teenage years and my early twenties when it was all about just living and having fun we were really just sitting still working. And at times I would question that and sometimes think, 'Am I really wasting these moments?' But in hindsight, that's what it took."
Throughout his career, the rapper collaborated with a string of artists, including Diddy, Marsha Ambrosius, Kendrick Lamar, Dom Kennedy, The-Dream, and CeeLo Green. One year before his death, he performed tracks from Victory Lap at his sold-out album release concert at Los Angeles' Hollywood Palladium.
Nipsey was even nominated for best rap album at the 2019 Grammys but lost to Cardi B. A year later, he earned three posthumous Grammy noms, ultimately winning two awards.