The Reason Kate Middleton Ended Up With Princess Diana's Engagement Ring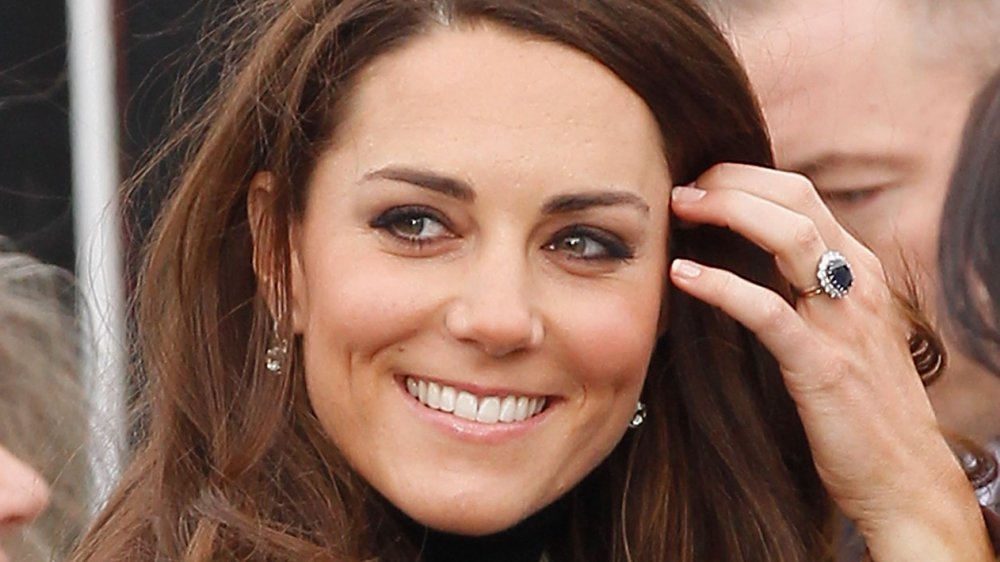 Christopher Furlong/Getty Images
Members of the royal family get to enjoy plenty of perks, including stunning jewelry — and we're not just referring to their fabulous tiaras and crowns. When Prince William — who, BTW, doesn't wear a wedding ring — proposed to Kate Middleton in 2010, he did so with an engagement ring that once belonged to his mother, the late Princess Diana.
When Prince Charles asked Diana to be his wife in 1981, he apparently let her chose her own ring from "a selection from Garrard (the then crown jeweler)," according to Vogue. Diana made an unusual choice by opting for a "Ceylon sapphire stone surrounded by diamonds set in white gold." Rumors have it that there were some royals who weren't keen on her decision because the ring was a "stock item," meaning that "anyone with $60,000 at the time could have purchased the same ring for themselves."
When the princess passed away in 1997, the ring was passed down to Prince Harry. Yes, Harry, not William. In fact, it was Harry who gave the ring to his brother before the elder sibling proposed to Kate.
Prince Harry gave Prince William the ring for Kate Middleton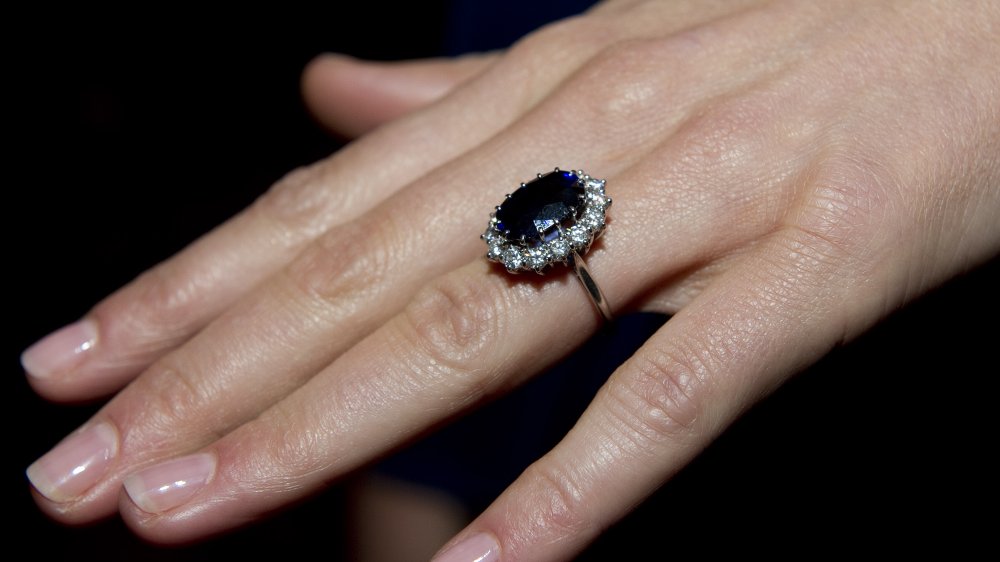 Wpa Pool/Getty Images
When Princess Diana died, her sons, Prince William and Prince Harry, were given the chance to choose an item of her jewelry to keep for themselves. William chose his mother's "much-loved Cartier Tank watch," according to the South China Morning Post, while Harry took home the sapphire engagement ring. However, Vogue explains that "Harry later decided that the ring should be on the finger of the future Queen of England, so the brothers exchanged heirlooms."
While that may, indeed, have been the reason, another possibility that's been suggested is that the brothers might have "made a deal that whichever brother got married first would give the ring to his fiancée." If that was the case, then it would make sense that "it ended up on Kate Middleton's finger" since Harry proposed to Meghan Markle seven years after his brother popped the question.
Granted, as SCMP points out, if the brothers hadn't made "the trade, Markle could very well be the one with that sapphire on her finger." Instead, she received a stunning engagement ring, which was designed by Harry himself and features diamonds that were originally part of Princess Diana's own collection. So, in the end, just like Kate, Meghan was given something special that once belonged to her late mother-in-law and it's surely something that she'll always treasure.