The Truth About Tiffany Haddish And Common's Relationship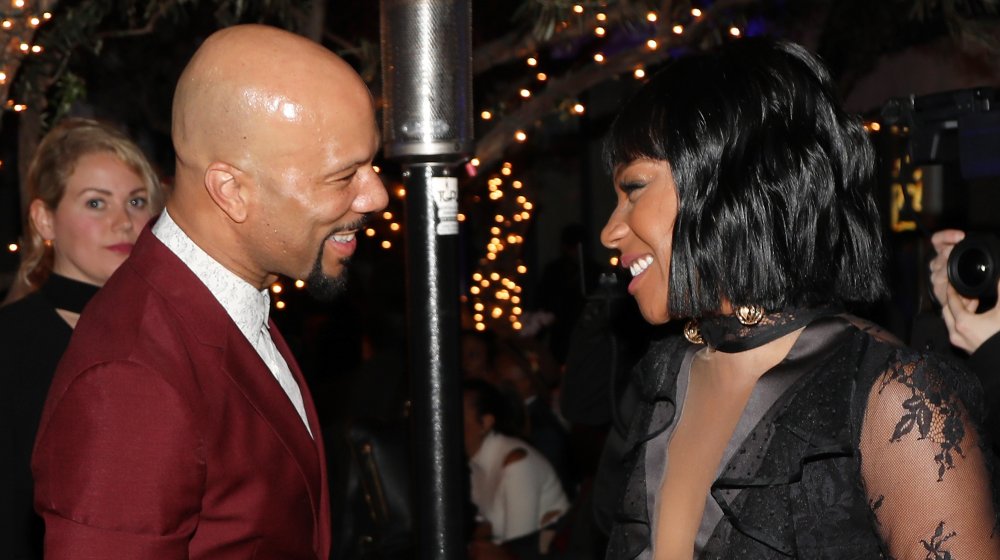 Jerritt Clark/Getty Images
After months of speculation concerning a possible relationship between comedian Tiffany Haddish and rapper Common, it appears we may have gotten confirmation that they are indeed a couple. 
The gossip kicked off in April 2020, when Haddish shared during a FaceTime interview (social distancing for the win) with actor Cedric the Entertainer that she's hunkered down with a "friend" during the coronavirus pandemic, and that this so-called pal hired "a vegan chef" for their enjoyment (via O Magazine). The identity of this mysterious person? After talking with Haddish for a bit, Common enters the background and soon, he's chatting too! Cedric tells him to stay safe and after a short talk, Haddish is back.
The highlight of the whole interview? When Cedric joked about the reveal (via Hollywood Life), "That's the exclusive!" The Girls Trip star also quipped, "And because since we're on quarantine, I can't get my Depo [birth control] shot, so let's see what happens!"
Nothing makes tongues wag more than birth control jokes, right? All humor aside, we have a feeling these two might have a shot — here's why.
Wendy Williams and Beyonce's mom seemingly approve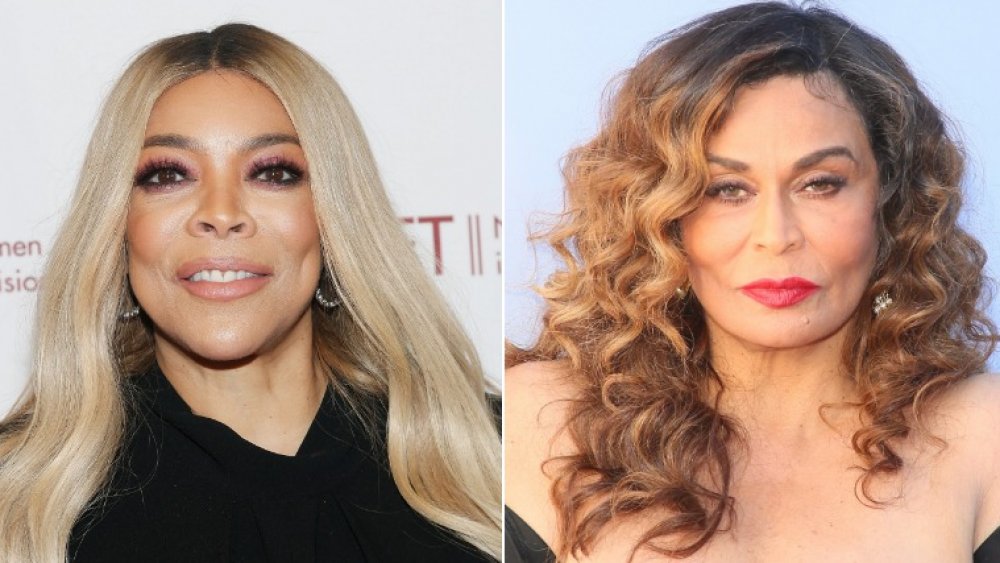 Lars Niki, Jean Baptiste Lacroix/Getty Images
Fans have wondered if actress Tiffany Haddish and musician Common are an item ever since he attended her 40th birthday celebration in December 2019. Common was among many celebrity guests who rang in her birthday, which included a real-life Bar Mitzvah to honor her Jewish roots, per the Hollywood Reporter.
But it was Common's presence that got people talking, possibly because Haddish's friend, talk show host Wendy Williams, tried playing matchmaker during a December 2019 episode of her show. Williams shared with the audience that the Like a Boss star supposedly told her that Common was "smart and he's delicious to look at" (via Hollywood Life).
Williams then shared some advice for Common. "Tiffany is so smart and in my opinion they'd make a great couple and I told her that," she said. "So Common, I don't know what you're going to do, I do not want to be involved. I'm just passing it along. There is a very very single, accomplished, wealthy, no children, no relationship woman that likes you a whole lot."
Perhaps the biggest clue that the two are dating is a comment Beyonce's mom, Tina Knowles, left on Haddish's March 13, 2020, Instagram post featuring the pair. Knowles wrote, "a beautiful couple."
What's more? Common broke up with his girlfriend, Angela Rye, in March 2018. 
That all being said, after the quarantine news broke, Williams warned Haddish that Common "keeps ya, until he's done with ya." Hmm.