Here's How Much Dutchess Lattimore From Black Ink Crew Is Really Worth
The stars of Black Ink Crew have done pretty well when it comes to making money. Their skills as tattoo artists and their drama-sparking personalities are perfect for reality TV, and while Dutchess Lattimore may have left the VH1 show behind to embark on a new life, she's still worth quite a bit of dinero these days.
The "Dutchess of Ink" has about $800,000 to her name, according to Celebrity Net Worth. Granted, that's nowhere near the fortunes that some reality TV stars have sitting around, but it's more than other notable TV personalities have managed to keep in the bank. While we don't know exactly how much Dutchess made on the show and how much she takes in from tattooing, she clearly understands that there's plenty of cash to be made by leveraging her reality TV fame with endeavors such as sponsored Instagram ads. Not to mention, she may be able to bolster her bottom line by suing her former fiancé and co-star Ceaser Emanuel...
Dutchess Lattimore sued Ceaser Emanuel for 'half of everything'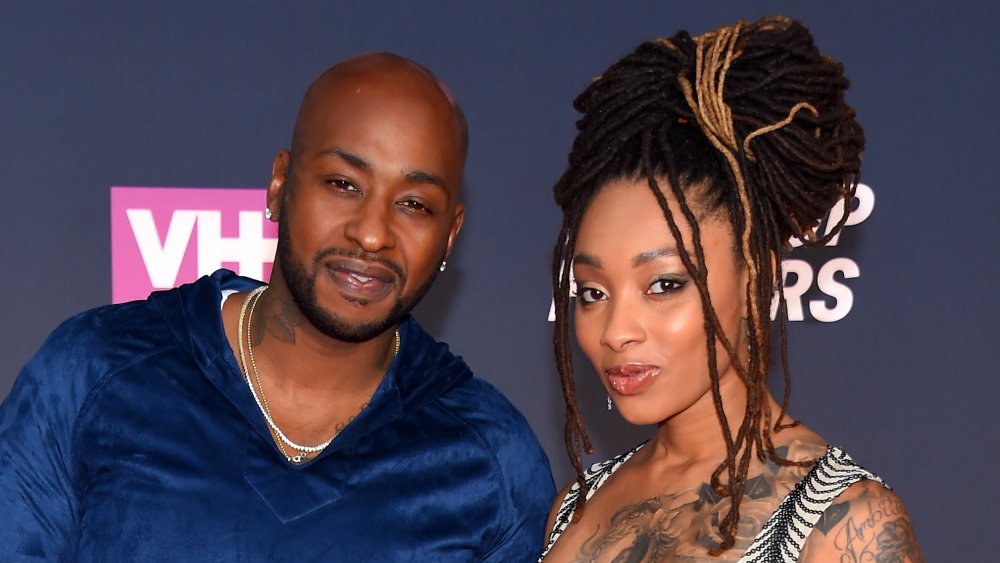 Michael Loccisano/Getty Images
When Dutchess Lattimore left Black Ink Crew behind, things weren't exactly friendly between her and the tattoo shop's boss, Ceaser Emanuel, who also happened to be Dutchess' former fiancé. While many break-ups generate feelings of anger and resentment, Dutchess and Ceaser's split also involved a lawsuit. 
During the show's season finale in 2017, viewers watched as Ceaser celebrated the grand opening of Black Ink Atlanta. However, that was also the moment when a woman approached to serve him an edible arrangement. What, at first, seemed like a sweet gesture turned out to be a notice from Dutchess informing her ex of her legal intentions. When Ceaser opened the card that came with the delivery, it read (per VH1): "Congratulations on your new shop in Atlanta. I am sure it would make us both a ton of money. I'm coming for half of everything that is mine." 
According to VH1, the Dutchess' lawsuit was reportedly based on the fact that while she was "dating Ceaser she claims that she paid all of Ceaser's bills, including his child support payments and never received anything in return." Consequently, an attorney tells her "she could be entitled to half of Black Ink."
While it's unclear how the situation played out in the end, we do know that Ceaser still owns his shops and Dutchess seems to be doing just fine financially.