The Untold Truth Of Brian Dennehy's Children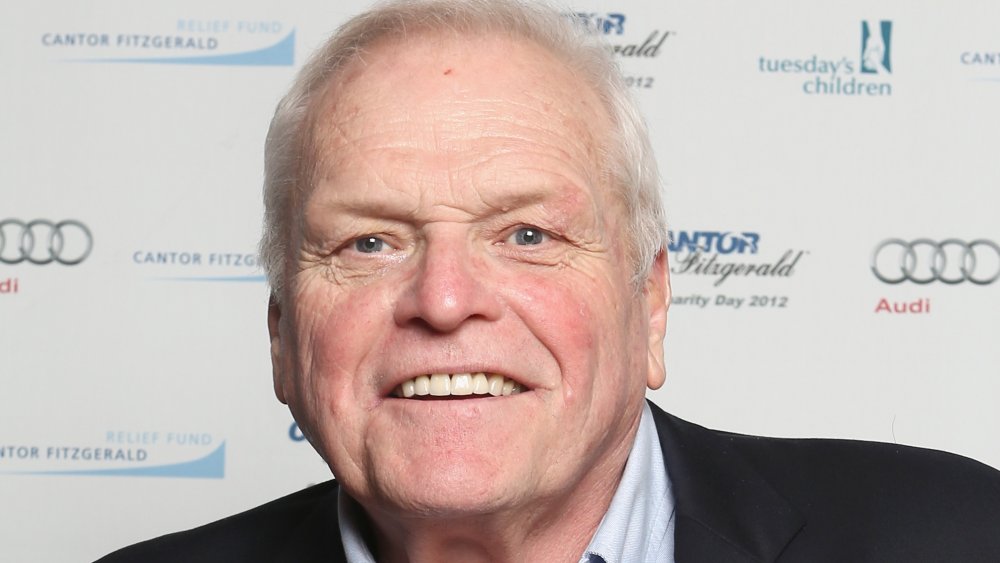 Mike Mcgregor/Getty Images
Tony award-winning actor Brian Dennehy died at age 81 on April 15, 2020, due to "cardiac arrest due to sepsis," his agent, Brian Mann, told The Chicago Tribune. Dennehy, who starred in many classics, including Silverado and Tommy Boy, left behind five kids: Cormack and Sarah, who he welcomed with his second wife, Jennifer Arnott, as well as Elizabeth, Deirdre, and Kathleen, who he had with his first wife, Judith Scheff. Newsday reported Scheff's death in 2015.
Family life appears to have been a big part of Dennehy's orbit, especially where it concerned his five children. He touched on this sentiment in a 1989 interview with The New York Times, detailing what initially drove him as an actor. "I thought it was all the money in the world," Dennehy said about earning $10,000 for his role in the 1977 movie, Semi-Tough. "I had a very simple goal: to make enough money to put my kids through college, through good colleges." 
Although Dennehy's kids appear to prefer privacy, one of them has followed in his acting footsteps. 
Elizabeth Dennehy starred on an iconic show
Elizabeth Dennehy took to Instagram after Brian Dennehy's death to honor his life, calling him a "devoted" father and grandfather who was "generous to a fault." Elizabeth has also shared some throwback shots of her dad, and it appears they enjoyed a close relationship.
It's possible Elizabeth and Brian bonded over her acting work, as she has starred in numerous television shows, including Charmed, Masters of Sex, and The Mentalist, to name a few credits. But many probably recognize her as Lt. Commander Shelby in Stark Trek, a gig she almost turned down. "I was very haughty... not disdainful, but I was a classically trained Shakespearean actress," she told StarTrek.com about the science fiction series. However, Elizabeth realized how much potential the show had, and she was grateful for the experience. "The room was filled with lots of people that I recognized, so it was a great vote of confidence to get a job so soon after coming to L.A. It made me feel like, 'OK, I belong here,'" she said. Still, Elizabeth joked about not loving her character's "skin-tight Spandex jumpsuit." 
Elizabeth isn't the only sibling to share their work with the world — her sister, Kathleen Dennehy, runs a blog called This Old Mom, which is dedicated to "older parents of younger children out there." As the site's about page notes, older parents "need some humor, help, and hints sometimes." 
Nicki Swift gives its condolences to all of Brian Dennehy's children.