Susan Boyle's Stance On Retirement May Surprise You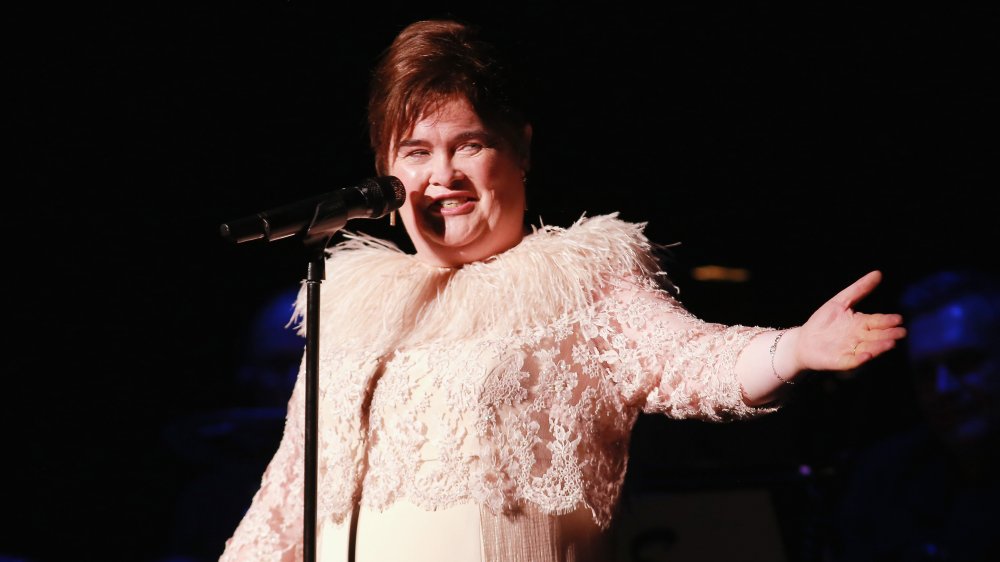 Robert Benson/Getty Images
With her stunning vocals, Susan Boyle impressed more than just the judges on Britain's Got Talent when she auditioned with her rendition of Les Misérables' "I Dreamed A Dream" in 2009. She quickly rose to fame in the U.K. and elsewhere, teaching many a lesson about not judging books by their cover and that there's no age limit to chasing after your dreams.
Since her success on the show, Boyle has been racking up quite a bit of fame, thanks to her skills and hard work. Per BBC News, she earned three Guinness World Records in the U.K. with her first album, I Dreamed A Dream, named after the song she originally auditioned with. The album became quite popular within the United States as well, becoming the second best-selling album of 2009 in the country. Her later album, The Gift, sold hundreds of thousands of copies in just its first week of being released and even earned her a spot as a Grammy nominee.
As a result, she became a millionaire within a year of her appearance on BGT's stage, with her net worth totaling approximately $40 million. But even with those major earnings, Boyle has never been much of a spender, considering she grew up on the poverty line and said she "didn't have any money" for much of her life.
Susan Boyle has no intention of retiring 'anytime soon'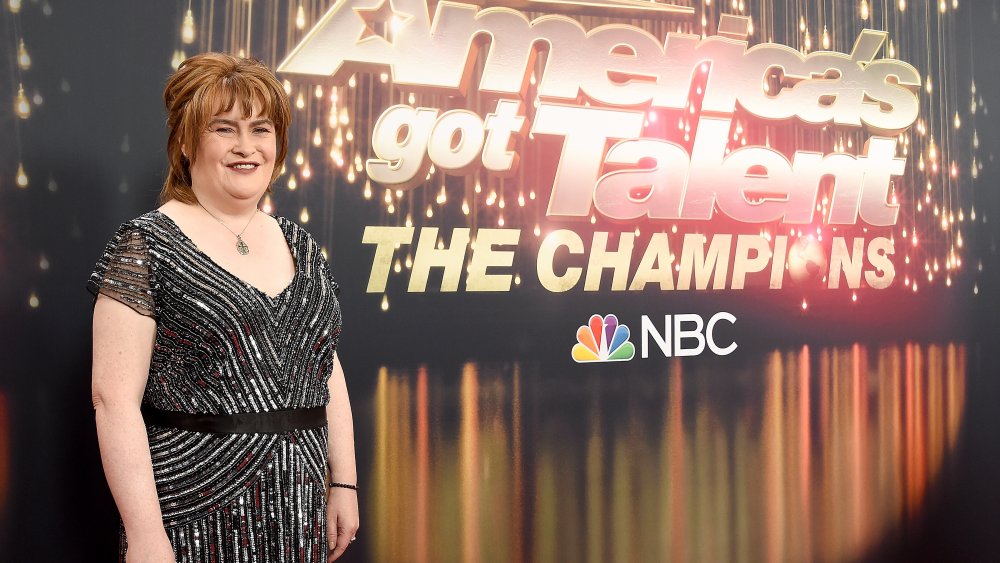 Gregg Deguire/Getty Images
It should come as no surprise then that Susan Boyle has no intention of retiring anytime soon. Although she turned 59 in April 2020 and nears retirement age, Boyle plans to continue pursuing her dreams.
"I showed people 10 years ago that age doesn't matter, and if you want something badly enough you can succeed, regardless of age and that is something I continue to stand by," she told The Press and Journal. "Will I retire? Well perhaps, at some point, but I am having far too much fun to consider drawing my pension anytime soon."
Her other plans include acting — a goal she's already worked toward with her 2014 appearance in the movie The Christmas Candle. "I'd like to do more acting in the future," she said. "Being a part of the team on set is a great feeling and I would like to do more of that."
Whenever she does choose to retire, though, Boyle has made it clear that she already has plans for what she'll do with her extra time. Reported on by The Sun and first mentioned in an episode of Dan Wootton Interview podcast, Boyle may become a foster parent with her free time. "When things quieten down a bit I would like to get into fostering," she said in June 2019. "I'm 58 so I've got something to bring my family home to. I've a lovely house, why not share it?"