Brittany Pattakos: The Untold Truth Of Dr. Paul Nassif's Wife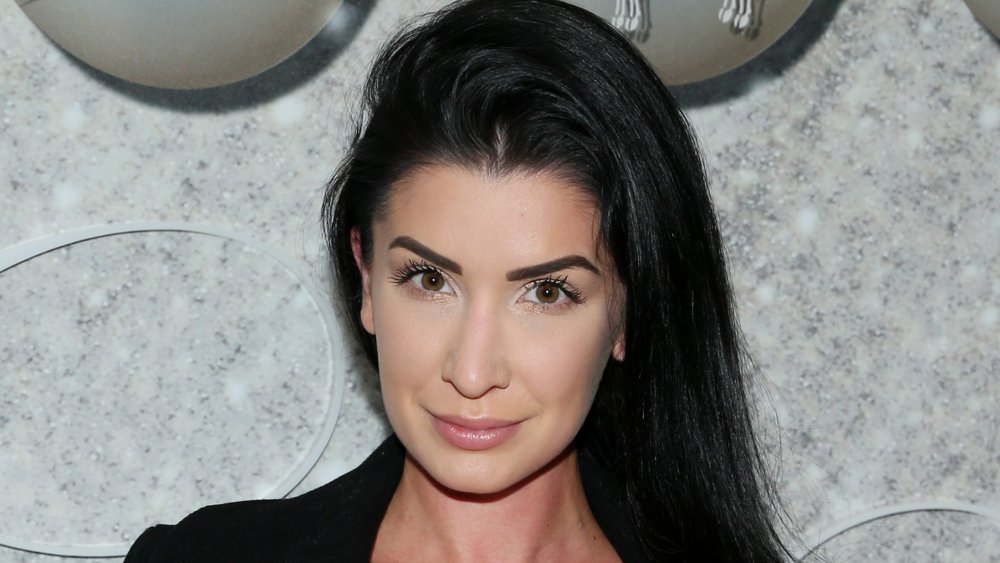 Phillip Faraone/Getty Images
Congratulations are in order for Botched star Dr. Paul Nassif and his wife, Brittany Pattakos. In April 2020 in an interview with E! News, the newlyweds announced that they are expecting their first child together. Pattakos said, "I'm very excited. I'm also a little nervous too, because it's a different experience, something new, especially when your body's changing. It's amazing what your body can do."
Nassif added, "It's been a while, my youngest kids, my twins, just turned 14 yesterday. And obviously, it's fun to be a dad again to a baby." He has three sons with his ex-wife, Adrienne Maloof, a Real Housewives of Beverly Hills alum.
Pattakos actually met her man's ex-wife and his kids during their first date, which was at Maloof's mom's wedding. In an October 2019 interview with HollywoodLife, Nassif recalled the date and praised Pattakos for being "incredible in regards to getting along, nurturing, [being] mature and everything we do."
The couple went public with their relationship in 2018 via an Instagram post. They got engaged in June 2019 and by September 2019, the Nassifs had tied the knot in Los Angeles, per E! News. In October 2019, the couple had their wedding reception at a beach resort in Santorini, Greece.
Now, they're looking toward their future together. In his Instagram baby announcement on April 15, 2020, the plastic surgeon admitted that the baby's sex is a "surprise" to him. However, it seems like Pattakos might be in the know since she shared, "Next week I will be throwing @drpaulnassif a gender reveal party! (social distancing of course)."
Brittany Pattakos works with Dr. Paul Nassif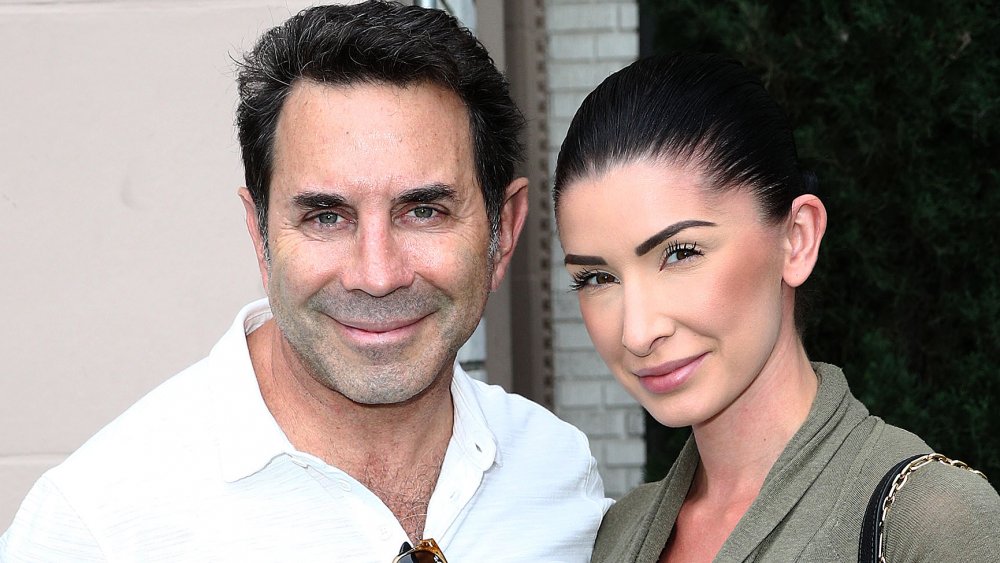 Frederick M. Brown/Getty Images
Before their first actual date, Brittany Pattakos and Dr. Paul Nassif met at a medical meeting. The doctor admitted to HollywoodLife that he "didn't expect anything" to happen between the two of them. At the time, Pattakos was studying nursing. As of this writing, she works as Master Coolsculpting Specialist at NassifMD Medical Spa. 
While the couple does work together at the med spa, that's not Nassif's only job. He also stars in the plastic surgery show Botched with Dr. Terry Dubrow, whose wife is Real Housewives of Orange County alum Heather Dubrow. All four of them have hung out multiple times and, clearly, Pattakos has the Dubrow seal of approval. In fact, Bravo's The Daily Dish revealed that Dr. Dubrow made a speech at the couple's wedding reception.
Considering her profession, it makes sense that Pattakos is on top of things when it comes to her health and fitness. She regularly shares her workouts on Instagram and she even shared her gym time with her man ... and Mark Wahlberg and Mario Lopez back in August 2019, an experience that she shared on Instagram. As random as that may seem, the two of them actually made their Instagram debut in a photo with Wahlberg that Nassif posted.
Brittany Pattakos is an identical twin
Aside from sharing cute photos with her brand new new husband and the occasional sweat sesh with some celebs, Brittany Pattakos posts a lot of photos with her identical twin sister, Jessica, who is married and a mother of two, according to her own Instagram bio. 
For the most part, Pattakos keeps a low profile on social media. At the time of this writing, she has a little over 100 posts, which pales in comparison to her husband's Instagram post count (spoiler alert: it's in the thousands). Still, she does share some things online. In addition to enjoying her profession, her family, and working out, Pattakos also seems to love to travel and has highlights of her trips on the top of her Instagram page, with photos from Turkey, Dubai, Greece, Australia and Monaco. No wonder the Nassifs flew out of the country for their reception!
It looks like the second time truly is the charm for Dr. Paul Nassif. There is nothing "botched" about this relationship — these two seem to be well-aligned personally, professionally, and soon-to-be, parentally.