The Real Reason Meghan Clashed With The Buckingham Palace Staff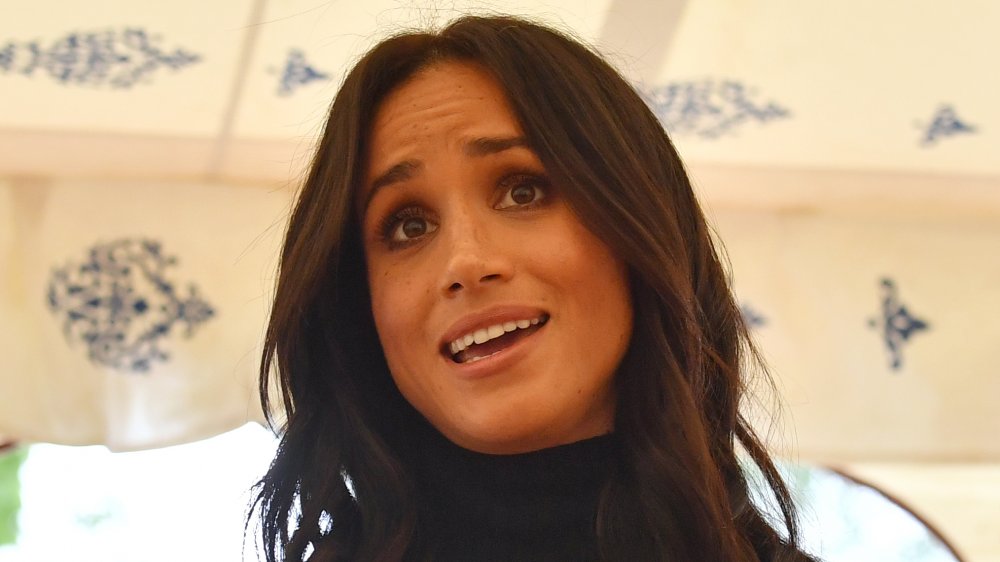 Wpa Pool/Getty Images
Meghan Markle and palace staff faced a 'clash of cultures'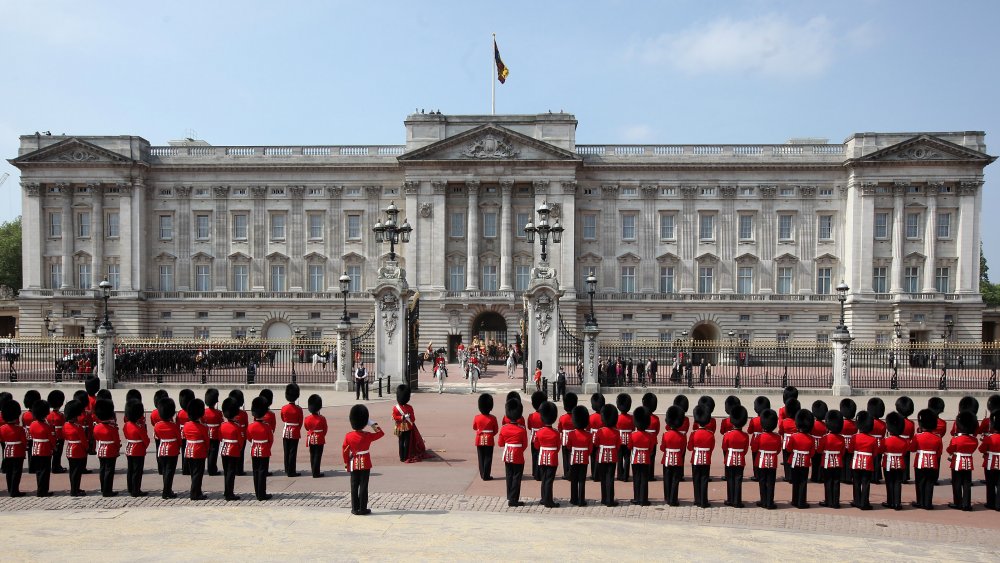 Dan Kitwood/Getty Images
Meghan Markle may be considered to be impossible to work with by some — apparently, there are people who simply don't want to work with the duchess because of how she operates. However, when it comes to the issues that she faced with the staff at Buckingham Palace, it may have been a "clash of cultures" that stirred up animosity, according to The Telegraph's Camilla Tominey who spoke to The New Yorker.
In the April 2020 piece, Tominey explained the differences, saying Meghan "had come from the celebrity world, which is very fast-paced and quite demanding," whereas the "royal world is very different — it's much slower-paced, and hugely hierarchical." Because of these differences, those working for the royal family were apparently "less enamored of the very qualities that made her irresistible to the press: her showbiz luster, self-confidence, and feminist habits of assertion."
The royal expert further broke down the situation, noting that "there's a hierarchy of staff who have been at Buckingham Palace for years and years, to serve Queen and country." According to Tominey, "For Harry and Meghan to be making demands, there was a bit of below-stairs chatter, particularly with the Duchess, that was 'Well, hang on a minute, who do you think you are?'"
Who Meghan is is someone who seems to be perfectly content in her new life away from the royal rules, which apparently didn't suit her idea of a happily-ever-after.