American Pickers: The Truth About Frank's Weight Loss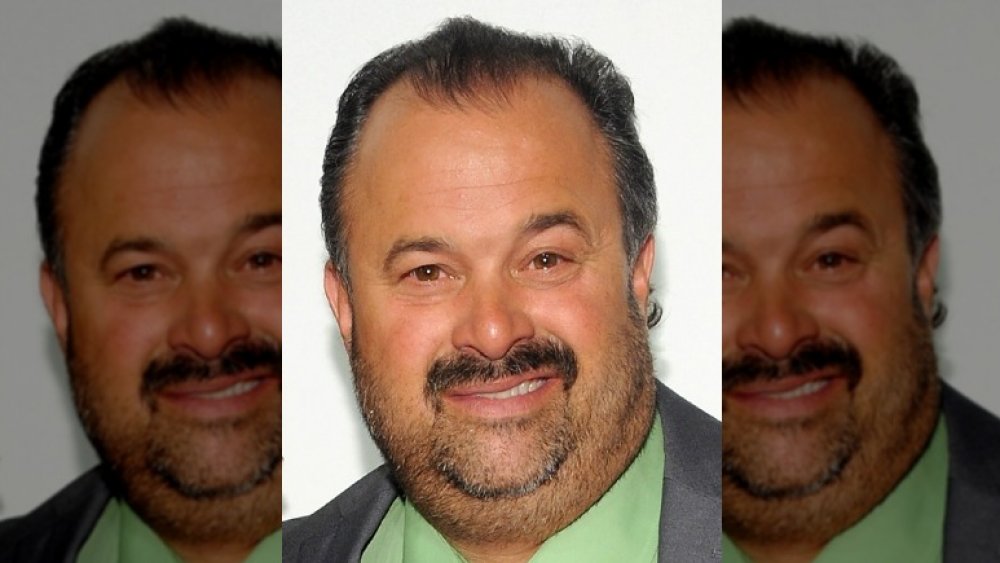 Brad Barket/Getty Images
There are quite a few reasons to believe that American Pickers is totally fake, but something that is very real is the fact that one of the reality show's stars, Frank Fritz, has lost a significant amount of weight in the last few years. While it's not unusual to see celebrities slim down — for example, check out Jessica Simpson's 100-pound weight loss, Rebel Wilson's smaller form, and Rob Kardashian's size-related transformation — fans of Fritz were still left wondering why he was so much thinner in later seasons of the show than when they'd first seen him scrounging through trash to find treasure onscreen.
Frankly, the change in Fritz's appearance "between American Pickers' eighth and ninth seasons elicited a strong reaction from History Channel viewers," according to Distractify. "Is Frank Fritz ok? He lost a ton of weight and seems slurry," one Twitter user wrote on Jan. 20, 2020. Another social media user tweeted something similar in February of the same year, writing, "Man, what happened to Frank Fritz on #americanpickers? I hope he just lost a bunch of weight and [is] not sick."
In fact, it turns out Fritz lost the weight because he is, indeed, dealing with a serious health issue.
Frank Fritz has Crohn's disease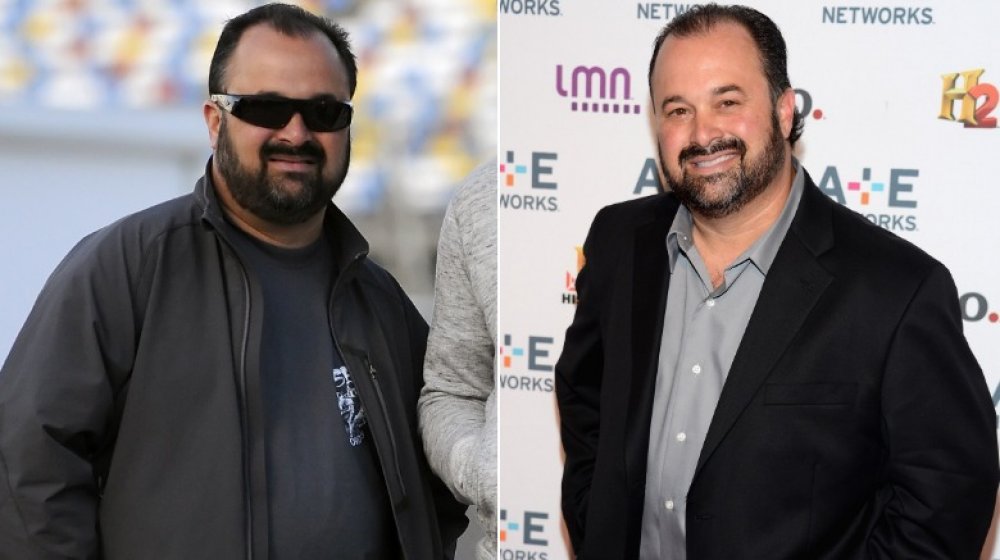 Jared C. Tilton, Dimitrios Kambouris/Getty Images
While fans of American Pickers have noticed a difference in the way Frank Fritz has looked over the years, he took to Facebook back in August 2013 to reveal the reason behind the changes to his body. "A lot of you have been wondering about my health and my weight loss. I have an illness called [Crohn's disease], which at times is difficult to deal with," he wrote. He also explained that he was feeling good at the time, adding that he had "started losing weight and ran with it" by exercising and eating well.
Fritz also opened up about Crohn's disease in 2011, telling the Quad-City Times, "Crohn's is a terrible, terrible disease. It's a disease that affects so many peoples' lives and their family members." Indeed, Crohn's disease, which the Mayo Clinic explains "is an inflammatory bowel disease (IBD)" that "causes inflammation of your digestive tract, which can lead to abdominal pain, severe diarrhea, fatigue, weight loss, and malnutrition," apparently "affects an estimated 780,000 people in the United States," according to Health. 
Some of those people, like Fritz, are well-known celebrities.
Pete Davidson and Shannen Doherty also suffer from Crohn's disease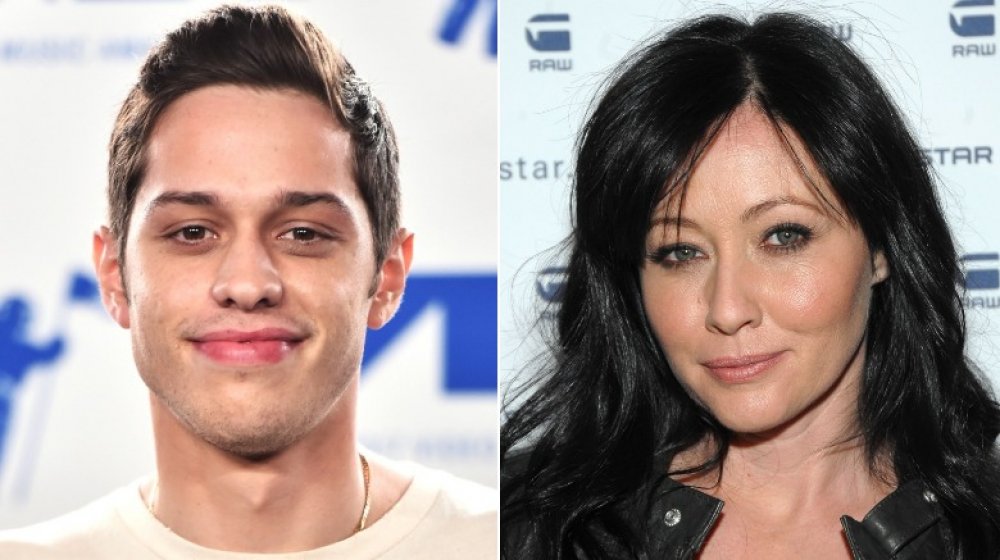 Alberto E. Rodriguez, Jamie Mccarthy/Getty Images
While stars get to enjoy the perks of fame and fortune, some celebrities also suffer from life-threatening and life-altering diseases. That includes both Saturday Night Live comedian Pete Davidson and former Beverly Hills, 90210 actress Shannen Doherty who both have Crohn's disease.
Doherty, who has also battled cancer, "revealed her Crohn's diagnosis in 1999," according to Web MD, and told Star magazine (via CBS News) that at least one effect of the illness is far from enviable and is possibly even embarrassing. "There's nothing sexy about women saying: 'I've got to go to the bathroom right now,'" she admitted.
As for Davidson, he says that cannabis is what he turns to in order to deal with Crohn's disease. During an interview with The Howard Stern Show (via Inverse), he pointed out that cannabis "helps more than you can imagine," and further explained the situation by telling High Times that "weed [is] the only thing" that can "help [him] eat," meaning that if he didn't use cannabis, he might lose a noticeable amount of weight, just like American Pickers' Frank Fritz.