The Untold Truth Of Kim Jong Un's Daughter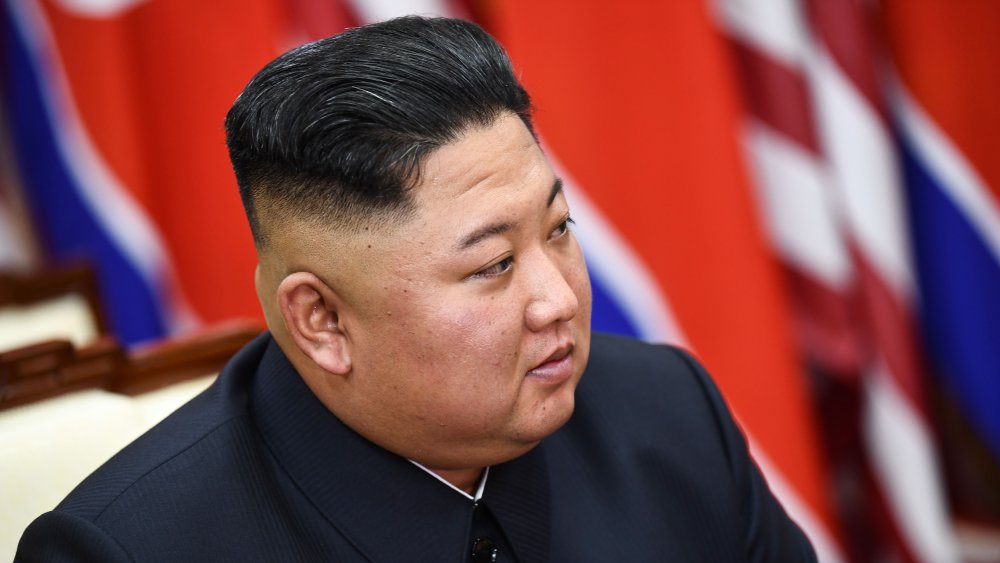 Brendan Smialowski/Getty Images
Like most things about North Korea, Kim Jong Un's family is also a bit of mystery, with conflicting reports and stories about how many children he has, per Newsweek. The Kim family has ruled North Korea for seven decades by passing power through male heirs, so although the 36-year-old hasn't named an heir yet, the world will likely know all about Kim Jong Un's kids one day, including a daughter who was reportedly an infant in 2013. 
That day might come sooner than people think, given reports in April 2020 that Kim had fallen ill. U.S. intelligence recently found that Kim was "incapacitated" after cardiovascular surgery, per CNBC, and while he will likely make a quick recovery... he should be thinking about who would take over for him if something were to happen to him.
He at least knows the benefits of preparation. When Kim took the throne after his father died in 2011, he had little experience in government and had to learn as he went along, often resorting to brutality and violence in order to impress his dad, per Business Insider. So, what about his own kids? 
Dennis Rodman revealed the existence of Kim Jong Un's daughter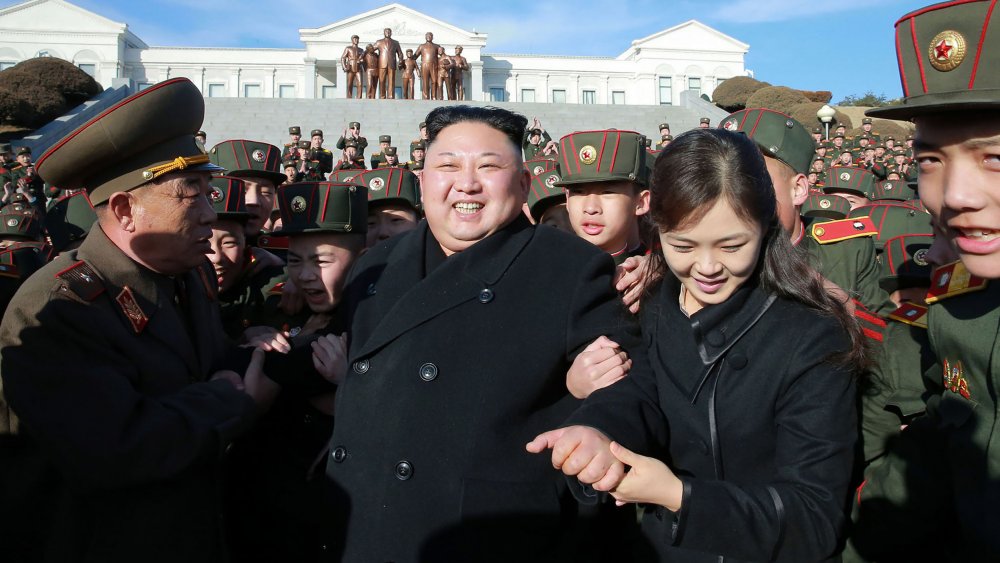 Str/Getty Images
There are conflicting reports about Kim Jong Un's daughter and other children, given that the North Korean media hasn't announced any of them or mentioned them as possible heirs. What can be confirmed is that he has a wife, Ri Sol Ju, and they've been married since 2009. Most sources agree that they have three secretive children, per Bloomberg. 
There is reportedly a boy, born in 2010, and the second child is likely a daughter, born in 2013, according to Business Insider. One of the ways we even know of the existence of a baby girl is because Dennis Rodman came back from one of his visits with the NBA-obsessed dictator in 2013 and claimed that he held an infant girl named Ju-Ae, per BuzzFeed. Rodman also said Kim is a "good dad and has a beautiful family."
Other than that, there is very little information about Jue-Ae or his other two reported children. Eventually Kim will have to acknowledge them, if only to secure his family's regime, but that moment hasn't come just yet. 
Kim Jong Un's kids might never be in power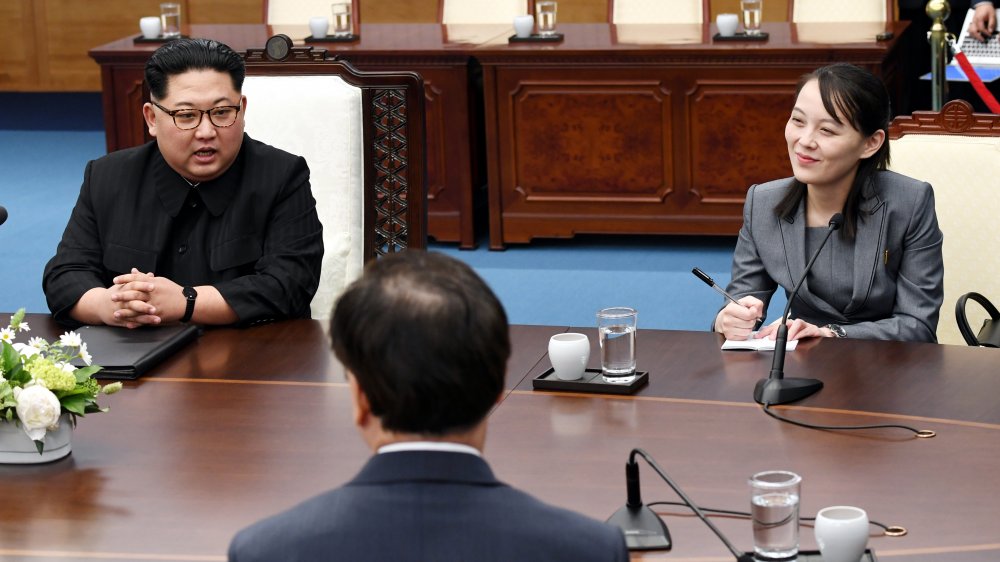 Pool/Getty Images
Even if Kim Jong Un does have three children, they are all too young to take over the regime now. But naming an heir — and especially a male heir — is essential when it comes to keeping his family in power. If something were to happen to him soon, it's likely that a male heir would rule through a regent or some other way.
Some sources suggest that Kim's younger sister, Kim Yo Jong, might be the next leader. It would be unconventional, given that she's a woman and it's not clear if North Korean officials would allow it, but Kim clearly respects his sister. According to Vice, she is an alternate Politburo member of the ruling Workers Party, which means she's the only person in the family with any actual power. Recently, for example, she was the first member of the royal family to go to Seoul and attend the summits with President Trump. But she also just helps her brother put out his cigarettes, per Bloomberg.
People seem to really think that if Kim dies she would take over, though people predict that she would be even more tyrannical than her brother. Given that Kim hasn't even announced any of his kids officially, including his daughter, it's probably the most likely scenario.