JoJo Siwa Looks Unrecognizable With Her Natural Hair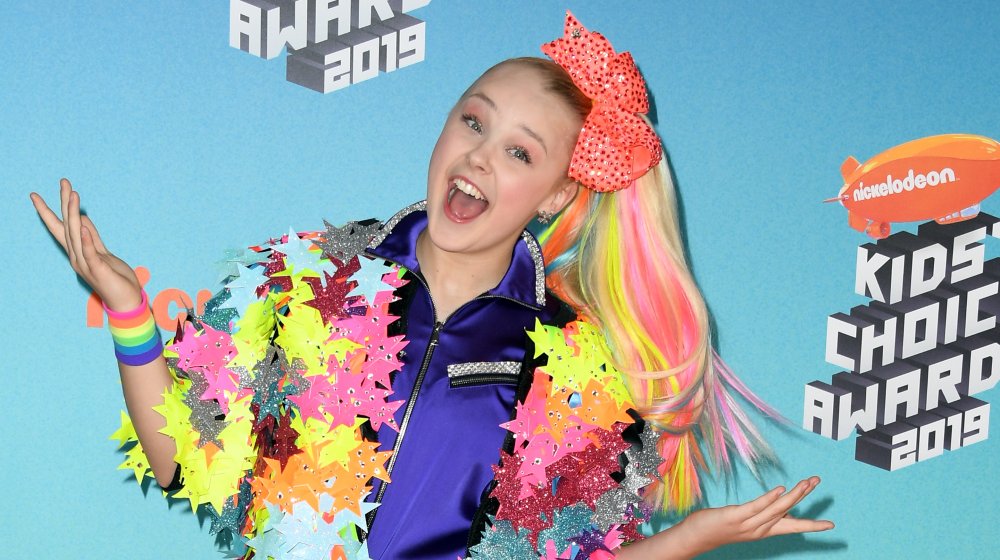 Jon Kopaloff/Getty Images
YouTube star JoJo Siwa ditched her signature ponytail and bow for her natural hair in a TikTok video released on April 21, 2020, and she looks amazing. The Nebraska native revealed the new look to her 18+ million TikTok followers via a video set to "Float on the Sound (Ey)" by Tiagz and dazzled viewers with a series of elaborate costume changes, complete with her signature side ponytail and a big bow. The final shot, however, revealed JoJo in a black t-shirt and her hair hanging down, long and wavy. It was totally gorgeous and a huge surprise.
Of course, fans were all over her new look. One person commented, "Wait omg this is a historical moment- no ponytail," while someone else said, "Okay but your hair is so pretty down." And another commenter had a very important request: "Can we just take a minute and talk about how much that kind of hairstyle suits her." 
Umm, yes, please! We think JoJo's new style (which fans can check out after the jump) is a cool change of pace.
JoJo Siwa switched things up during a period of downtime
JoJo Siwa had to cancel her D.R.E.A.M. tour because of the coronavirus, sharing the bad news with her fans on Instagram, saying, "I am seriously heartbroken but I need to let you all know, that for the health and safety of everyone, we are postponing some of the upcoming dates on 'JoJo Siwa D.R.E.A.M. The Tour.'"
She added, "You all know that this tour means the world to me. I absolutely love going to every city and performing for all of you. I care about all my fans so much and keeping everyone safe is my top priority."
It looks like JoJo decided to switch up her style during this downtime, although it's unclear if she'll make the look more of a permanent thing. However, what is obvious? The YouTuber is excited about the future. "I have so much and I just can't talk about it. I have new music — I actually just got one of my new songs back, which I'm so excited to listen to," she told People in March 2020.
Translation: JoJo is definitely keeping busy and slaying some looks while quarantining at home. Have fun, girl!