What Was Fred The Godson's Net Worth When He Died?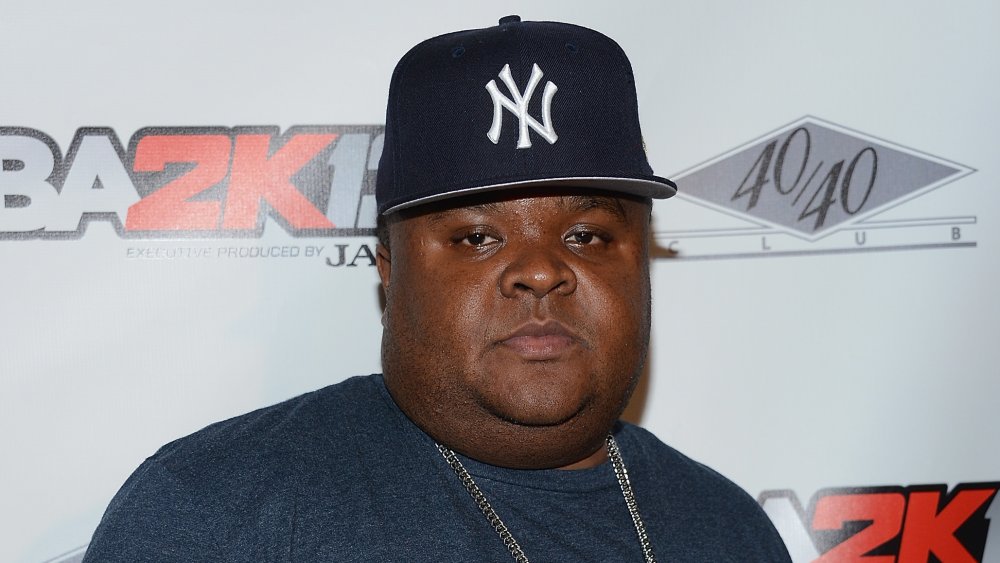 Dimitrios Kambouris/Getty Images
New York rapper Fred the Godson has died from complications related to the coronavirus, his representative confirmed on April 23, 2020. There are conflicting reports about his age at death, as some outlets say he was 41, while others suggest he was 35.
The Bronx native — real name Frederick Thomas — first shared the news that he was diagnosed with COVID-19 on April 6, 2020, via Instagram. He captioned a photo of himself in an oxygen mask, "I'm in here wit this Corvus 19 s**t! Please keep me in y'all prayers!!!!"
Fred the Godson's wife, LeeAnn Jemmott, updated News 12 Brooklyn on her husband's status on April 8, 2020, revealing that he had been put on a ventilator. Jemmott also spoke of the two daughters she shares with the "I Don't Give A F**k" singer, "We need him like he is our strength, he is our good vibes, our positivity."
Fred the Godson's passing has raised questions about his background, including the net worth he left behind.
Fred the Godson's many projects
Fred the Godson was a big deal in the world of New York's rap. It all started when Fred released his first mixtape, Armageddon, in 2010, per NBC. Then in 2011, he came onto the scene in a big way when he "appeared on the XXL Freshman cover alongside the likes of Kendrick Lamar and Mac Miller," according to Complex. He also collaborated with Diddy, Meek Mill, and Pusha-T. Despite Fred's success, he never signed with a label, as the outlet noted. 
Although the exact figure of Fred the Godson's net worth is unclear, it's obvious the rapper was hugely successful during his career and was working up until his death. In early 2020, "Fred the Godson dropped a solo project as well as a collaborative release with Jay Pharoah," per Complex. In March 2020, Fred posted about his new tape, Payback, which he promoted on Instagram.
The New York Times called Fred the Godson a "reliable, forceful presence," and commended his ability to make words do what he wanted. "Double entendres, homophones, homonyms, assonance — he always found a way to bend a rhyme," the outlet said of his talent.
Nicki Swift sends it condolences to Fred the Godson's loved ones, and we remember all the other celebrities who've died in 2020.