The Untold Truth Of Fred The Godson
Rapper Fred the Godson, real name Frederick Thomas, passed away on April 23, 2020, due to complications from the coronavirus, per The New York Times. Although the NYT reported the musician's age as 41, other outlets said he was 35.
The New York-based rapper last posted an update on April 6, 2020, via Instagram, notifying friends and fans about testing positive for the coronavirus. He captioned the photo by saying, "I'm in here wit this Corvus 19 s**t! Please keep me in y'all prayers!!!!"
It seemed for a brief period that Fred the Godson was going to recover. His wife, LeeAnn Jemmott, told Brooklyn's News 12 on April 8, 2020, that Fred was showing signs of progress. She said, "Now, instead of the ventilator supporting him 100%, it's supporting him 70%." She spoke of his importance to her and their two daughters, saying, "We need him like he is our strength, he is our good vibes, our positivity."
In light of the musician's death, here's everything we know about his life.
Fred the Godson was a family man
Fred the Godson was married to LeeAnn Jemmott, who regularly appeared on his Instagram account. In late March 2020, as New York began social distancing and closing public venues, Fred the Godson took to Instagram to share an adorable throwback photo himself with his wife. He wrote, "Crazy how I don't really like to go out but now... wish I could take wifey to the club, listen to some loud music an have some of my family wit me!" Fred the Godson ended the post by saying, "Stay strong people!"
As of this writing, Jemmott has changed her Instagram profile to read, "RIP Baby I love you for Life."
The rapper also showed off his two adorable daughters, whom he shared with Jemmott. In early March 2020, Fred posted a selfie with his two girls, Sophia and Sadie, captioning the photo, "Just finished up cheerleading wit my girls," followed by the hashtag "family first."
Fred the Godson's incredible rap career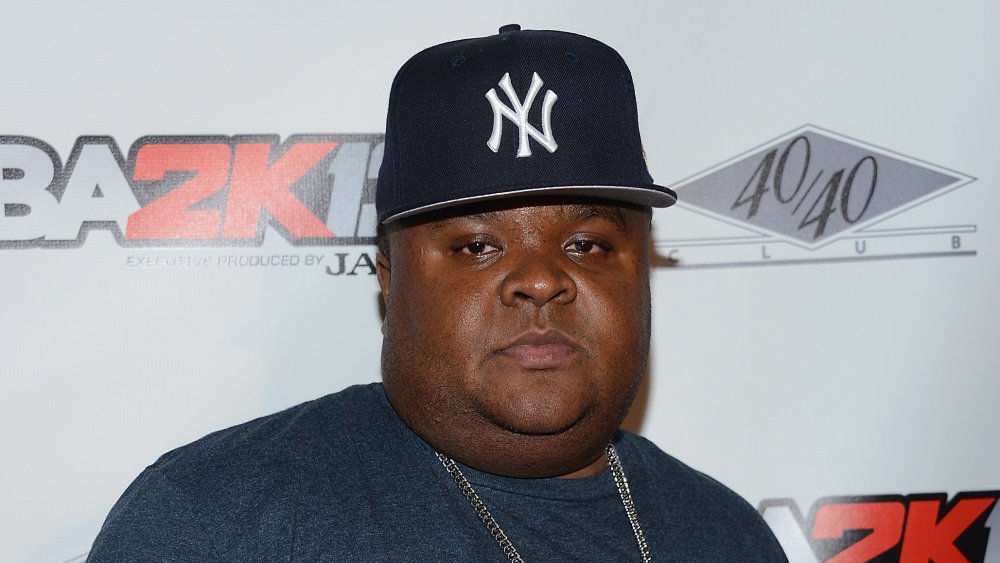 Dimitrios Kambouris/Getty Images
Not only was Fred the Godson a devoted hubby and dad, but he was also a successful rapper with a prolific track record. According to NBC, Fred broke into the scene in 2010 with the release of his mixtape, Armageddon, with features from Busta Rhymes and Waka Flocka Flame. In 2011, he joined the XXL freshman class, according to NBC, with the likes of Kendrick Lamar, YG, Meek Mill, Lil B, and even the late Mac Miller. Surprisingly, Fred never signed with a label, despite his success and output. 
The rapper released two mixtapes in 2020, including Training Day, which came out in January. Fred the Godson worked on it with Saturday Night Live alum, Jay Pharoah. In March 2020, Fred released Payback, which he promoted on Instagram.
Jay Pharoah jumped on Twitter to express his sorrow about Fred the Gondson's death, saying: "[M]y heart is so heavy right now, just found out we lost my bro... literally just did a project with him in December and he was such a good dude. I remember us connecting so fast because of our love for lyricism." The New York Times called Fred the Godson "an understated master of wordplay with a signature flow."