The True Story Behind That Viral, Painfully Awkward Draft Moment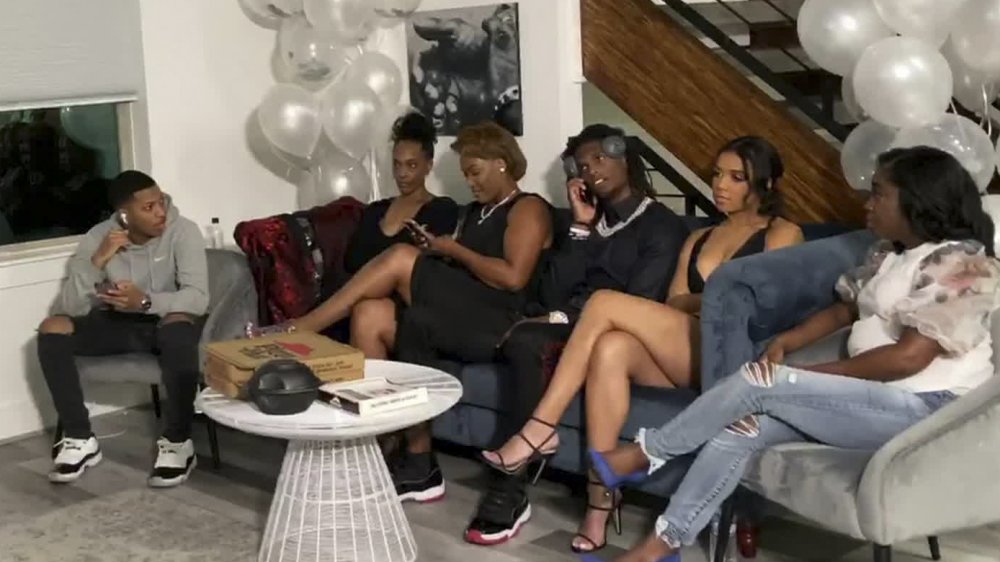 Handout/Getty Images
Sports fans have been majorly struggling with finding new content during the coronavirus pandemic, considering most professional leagues are postponed or suspended. Thankfully, sports news shows can cover other big developments while fans eagerly await new games. One of those significant moments was the NFL draft.
While it's exciting to discuss how the recruits will mesh with their new teams, the 2020 draft also blessed viewers with a phone grab that quickly went viral. University of Oklahoma wide receiver CeeDee Lamb got drafted by the Dallas Cowboys in the first round. Normally, his mind would be consumed with thoughts about starting his NFL career. However, he's now in the spotlight for a viral video instead.
While Lamb and his family were sitting in the living room, patiently waiting to hear big news on draft day, he was preoccupied with one phone on his ear and another on his lap. That's when his girlfriend Crymson Rose picked up the phone in his lap, prompting him to immediately snatch it back. Those athletic reflexes really came into play, huh? 
Well, of course, the internet had a field day. Twitter and Instagram populated with memes about Rose being a distrusting girlfriend, snooping through her man's phone on a quest for information. And that snatch back looked pretty effortless on his part. Perhaps he's done that before? Or at least that's something people joked about on social media. As funny as the memes have been, it really wasn't like that, according to the couple.
CeeDee Lamb and Crymson Rose speak out about the viral video
Both CeeDee Lamb and Crymson Rose tweeted and retweeted some posts about the excitement of getting drafted by Dallas. However, they didn't just leave it at that. They also used social media to attempt to do some damage control. The football player retweeted one of the memes and added, "y'all really gotta chill wasn't even like day," along with a thumbs-down emoji. 
Rose tweeted, "His agent was FACETIMING him while he was on the phone with the Cowboys, I was doing the GF thing gonna answer it for him. sheesh." So, in essence, she was just being a good girlfriend, trying to make sure Lamb did not miss an important phone call.
Some of her friends defended her intentions, with one writing, "if y'all knew how pure & sweet Crymson was, y'all wouldn't be on her like this.. literally a heart of gold." This post prompted Rose to quote that tweet and respond, "Those who know me know! I love you." The world will think what it wants, but it truly is all good between the couple. 
TMZ reported they shared a kiss on Instagram Live later that night. The couple's united front probably won't stop the memes, but it seems like these two are pretty solid, regardless of what the internet says. Plus, the whole situation is kind of a win-win. The wide receiver was a first-round draft pick and he got to star in a popular meme.
Crymson Rose's ex Trae Young poked fun at the phone snatch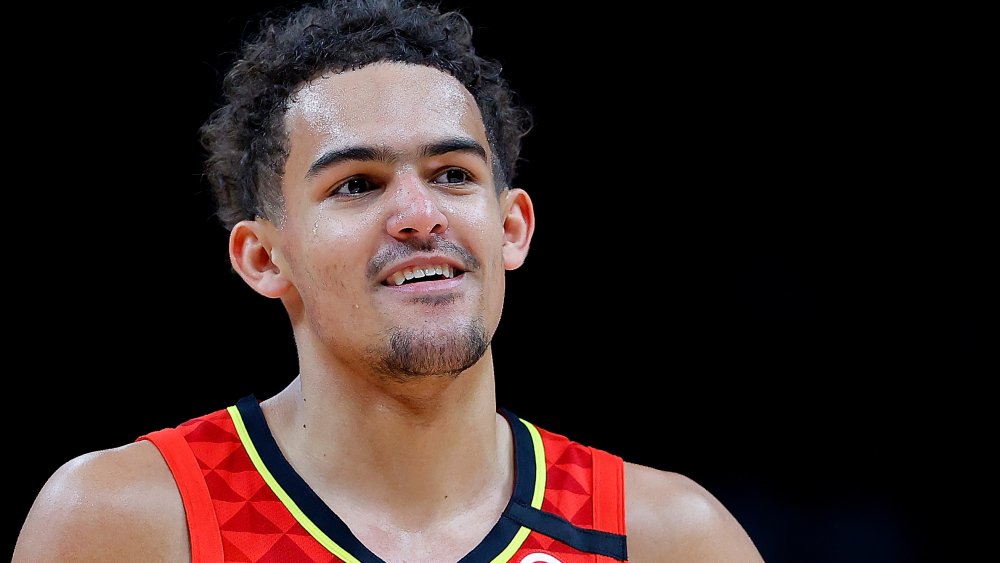 Kevin C. Cox/Getty Images
Aside from all the NFL fans who poked fun at Crymson Rose grabbing CeeDee Lamb's phone, Trae Young got in on the live tweeting. Just like Rose and Lamb, the NBA player attended the University of Oklahoma. Not only that, but the NBA player used to date Rose, according to Complex. 
Even with that said, it seems like the Sooners athletics bond outweighs any sort of bro code when it comes to dating exes. That night, Young tweeted, "Ceedee or Jerry first??? You know who I rock wit!!!!!" The Atlanta Hawks player also posted, "FINALLY!!!!! Ceedee In Dallas.... my boy @luka7doncic gonna take care of you fam!!!! CONGRATS."
However, he didn't just add those supportive posts to the timeline. He had some fun with the viral video situation. Young pretty much had to, since he knows both people involved, right? At first, he posted, "Gimme That Iykyk." That acronym at the end stands for "if you know you know." But, just in case someone wasn't in the know, Young made things very clear with a follow-up tweet. This time, he made sure to include a video of that instantly infamous moment. Young wrote, "Bruh said 'nahhhh what you doin.'" Well, at least he did throw in those supportive tweets as well.
When it comes down to it, all publicity is good publicity, right? Lamb is off to a memorable start both in the NFL and on the internet.