Inside Katherine Schwarzenegger's Relationship With Her Dad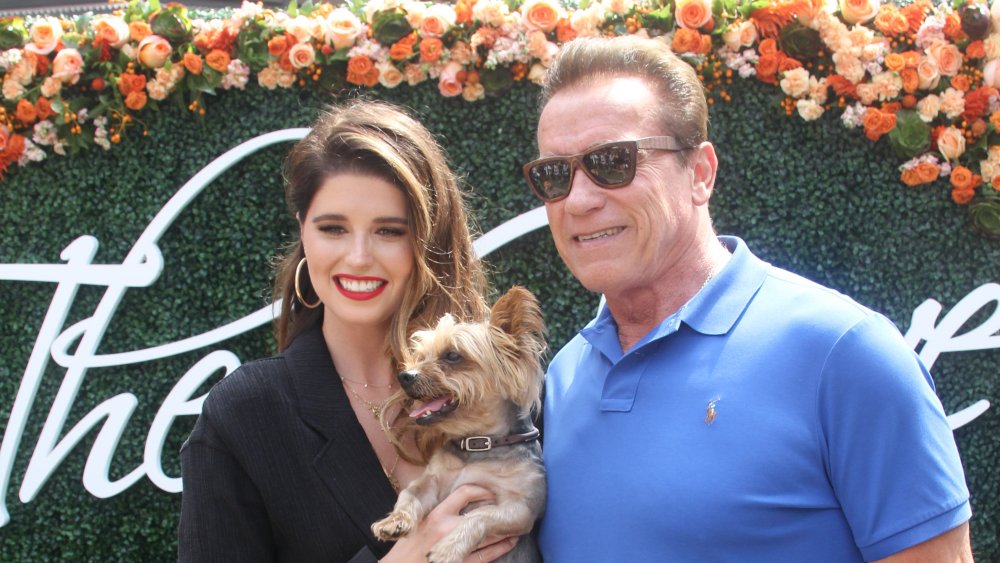 Lily Lawrence/Getty Images
Rumor has it, Arnold Schwarzenegger has a grandchild on the way. People reported his daughter Katherine Schwarzenegger and her husband Chris Pratt are expecting a baby. The family hasn't confirmed (or denied) the pregnancy speculation, but if the news is true, Arnold is probably excited. He discussed the possibility of grandkids with Extra in February 2020, saying, "I don't push it because I know it's going to happen eventually." Still, he admitted he was "looking forward" to it someday.
Reflecting on her childhood during a 2017 People interview, Katherine remarked, "My parents raised the four of us kids to have a very normal upbringing and a normal childhood." She also dished on Arnold's beef with Donald Trump over ratings of Celebrity Apprentice, a reality show they've both hosted. Katherine didn't get involved, but wouldn't mind jumping in if needed. She shared, "I usually do step in. I'm very protective and territorial of my family members." 
Aside from being protective, Katherine is proud. In November 2019, Katherine posted about her dad's latest Terminator movie. She confessed, "I cried this time because the movie is SO GOOD and I am SO proud of my dad!" The admiration goes both ways. In December 2019, Arnold praised his daughter for "pulling [herself] up for [her] whole life." He wrote, "You have had such an incredible year and I am so proud of you. Between succeeding with your books, your marriage, and your animals, I don't know where you find the time but you are a champion!"
Arnold Schwarzenegger approves of Katherine Schwarzenegger's husband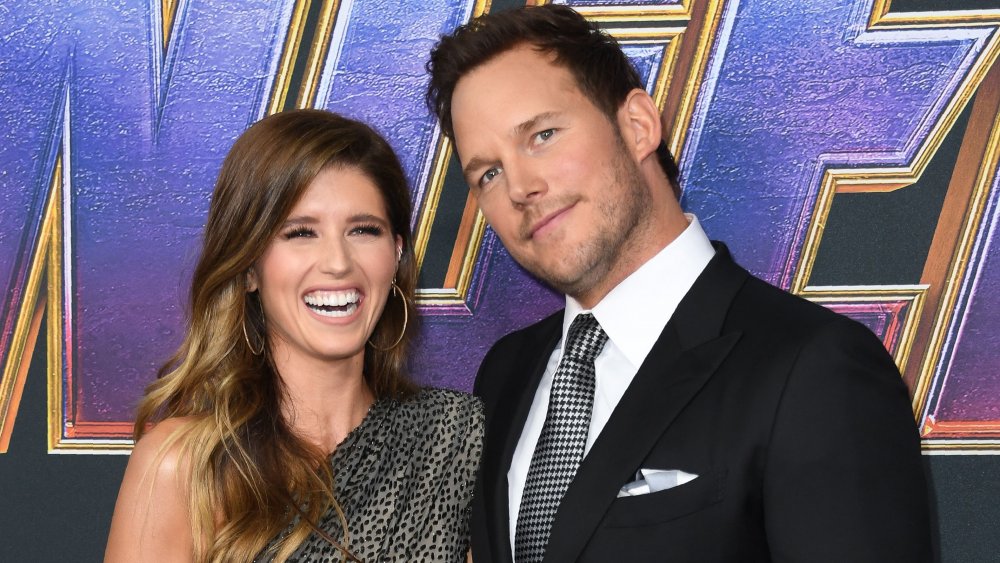 Valerie Macon/Getty Images
During a 2014 episode of Bethenny, Bethenny Frankel asked Katherine Schwarzenegger if guys get intimidated because her father is Arnold Schwarzenegger. She replied, "I usually sit down and someone will start imitating my dad... or ask me like, 'Oh, can you go home and ask your dad how to properly bench press for me?' No, why don't you take him on a date?" Frankel suggested, "You have to date someone way more famous than your parents, if that's possible."
According to Arnold himself, that's what Katherine actually did. During a 2019 Jimmy Kimmel Live appearance, he shared his reaction when he learned Katherine was dating Chris Pratt: "Do you have to have a guy that is taller than me? That is bigger than me? That is doing bigger movies than me and all this kind of stuff that makes more money than me?" Of course, he was kidding.
Arnold told Jimmy Kimmel, "The first thing when we met, he says, 'Can we have a workout together? I need to have the inside scoop to the pumping iron." At least he asked Arnold himself for some tips, instead of pushing gym talk on Katherine. Arnold joked, "That pumping iron was the decision-making factor. Absolutely."
He added, "I'm really happy that he is such a great guy. Not only a really talented guy and a great actor, but a really kind man and kind to my daughter, which is the most important thing for me."
Katherine Schwarzenegger doesn't seem close with Arnold Schwarzenegger's son Joseph Baena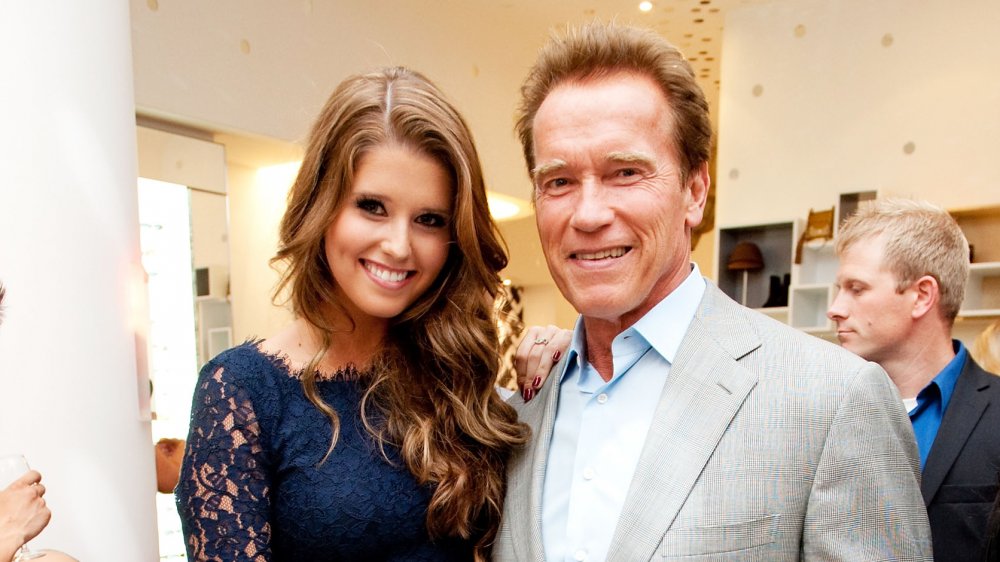 Amanda Edwards/Getty Images
In 2011, the news broke that Arnold Schwarzenegger fathered a child named Joseph Baena with Mildred Baena years earlier. Arnold was still married to his wife Maria Shriver and Mildred worked as a housekeeper for the family. That bombshell revelation led to Arnold and Shriver's split. In a 2016 interview with People, Katherine Schwarzenegger talked about her family life five years after her parents' breakup, sharing, "My parents [and I], we do everything together as a family. We've maintained a very, very close relationship with every member of my entire family." However, that doesn't seem to include Arnold's son Joseph.
Joseph follows both Katherine and her brother Patrick Schwarzenegger on Instagram, but neither one of them follows him back. Additionally, he was seemingly not invited to Katherine and Chris Pratt's wedding in June 2019. That same month, a source told Page Six that Katherine and her sister Christina Schwarzenegger "have really no relationship with Joseph. I think the sons have more of a relationship with him." Interestingly enough, Joseph wasn't exactly a stranger to the family, since his mom worked for the family for many years.
An additional source told Page Six, "They are trying to navigate a private relationship before it's a public one," which is logical, especially given how complicated that situation is. Nevertheless, it does seem like Katherine and her father are super close these days, despite some of the past decisions he's made.