Inside Kylie Jenner's Massive New Home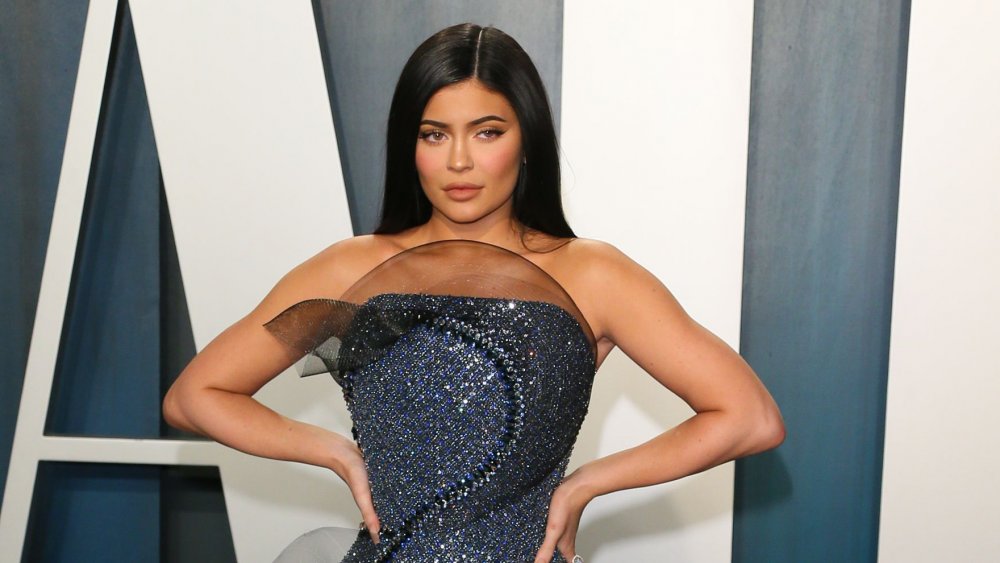 Jean-baptiste Lacroix/Getty Images
Kylie Jenner likes nice things, especially nice homes. At 22 years old, the mother of Stormi Webster is worth an estimated $1 billion, per Forbes, thanks to Kylie Cosmetics and social media influencing. The reality star's empire includes more than just makeup, though — she loves to buy real estate and Kylie's new house is her most extravagant purchase to date.
Kylie bought her first home back in 2015 when she was just 17 years old, per E! News. She bought the house for $2.7 million in the Oaks neighborhood of Calabasas, Calif., just around the corner from sisters Khloé and Kourtney Kardashian. After completely renovating it, she sold the home for $3.1 million, per Variety. In 2016, Kylie bought a house in Hidden Hills for $6 million and reportedly sold it in 2018 for more than half a million in profit. She also bought the mansion next door for $4.5 million, planning to use it as a "home office," according to E! News. But she ended up flipping it just five months later for a profit, according to Insider.
After that, Kylie bought a $12 million home in Hidden Hills, where she lived up until now. She also bought a plot of land next door, planning to use it as a garden and horse farm, for $5 million, but sold that land for $5.35, turning a quick profit, per Variety. This woman knows what she's doing when it comes to real estate and her new home is no different. 
Kylie Jenner's new home is an actual 'resort'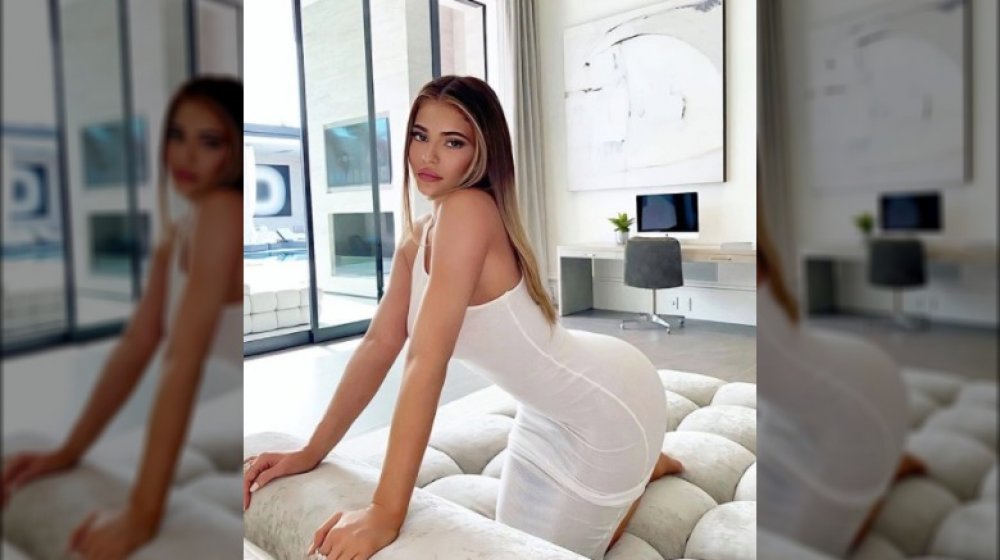 In addition to all of the homes she's bought and sold, Kylie Jenner also purchased a $13.5 million house with her daughter's father, Travis Scott, and they split the cost, per People. But the home she purchased in April 2020 really is the biggest and the most expensive. According to TMZ, the home is in Holmby Hills, an exclusive neighborhood of Los Angeles.
Per E! News, the house is 15,350 square feet and billed as a resort compound. It's a single-story, with a dedicated guardhouse and comes complete with a chef's kitchen, an outdoor projection screen, home theatre, bars and game rooms, a gym, and a championship-level sports court with pickleball/basketball. It has seven bedrooms, 14 bathrooms, and a garage with 20 parking spaces for all of Jenner's cars. In late April, she posted a pic on Instagram posing on a couch in the new digs. 
All in all, it cost her $36.5 million and was apparently a steal; People reported that the compound is brand spanking new and was completed in August 2019. It was originally listed at $55 million and then for $45.95 million, according to a real estate source for the magazine, which means Jenner did, in fact, get a bargain. 
Kylie Jenner has more than enough room for her family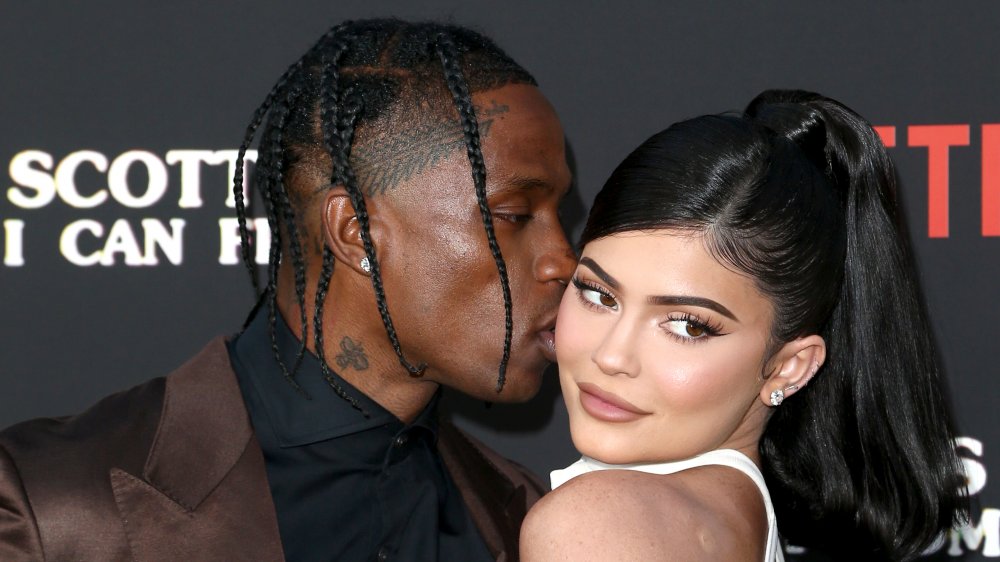 Tommaso Boddi/Getty Images
Since it's not clear if Travis Scott and Kylie Jenner live in their shared home together anymore, it's likely that this new mansion in Holmby Hills will be her primary residence. The couple called it quits in October 2019, per TMZ, but they still amicably co-parent Stormi together and spend a ton of time together. If anything, there are plenty of rooms and spare bathrooms for Scott to spend some nights there, too.
It's actually possible that's already happening, as a source told People that the former couple has a lot of love between them and they're working on being the best parents they can be. The source claimed, "They are very happy. It seems too early to say that they are officially back together, though." The source added that Kylie didn't want the pressure of announcing anything until Scott committed a little more. "Her family knows that she will continue to do well, even if things with Travis don't work out," the source added. 
With her new home, which sits on .83 acres, by the way, there's more than enough room for her whole family — and her friends, who are known to crash with her. Here's hoping for some more housewarming Instagram pics of this gorgeous home soon.