Jennifer Love Hewitt Is Unrecognizable In Isolation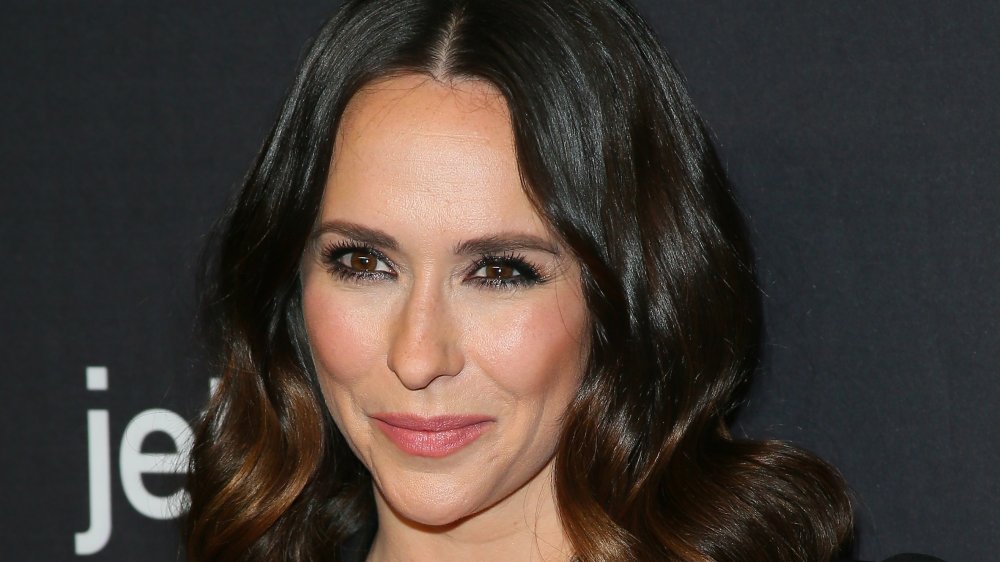 Jean Baptiste Lacroix/Getty Images
With lockdown orders in place across most of the U.S., people have begun to feel stir-crazy as they stay home to stop the spread of coronavirus. Even celebrities are starting to get a bit restless. Yet while Los Angeles hair salons might be closed, that didn't stop actress Jennifer Love Hewitt from adding some hot pink highlights to her brunette 'do — and this transformation left the I Know What You Did Last Summer star practically unrecognizable.
"The smile of a girl who just did at home hot pink highlights because what else can I do right now!" she captioned her Instagram reveal. "Thanks @limecrimemakeup these hair conditioners are easy and so fun! @nikkilee901 don't be mad lol. I really miss you! Hey @911onfox new look for Maddie?!" That last line is a reference to her character on Ryan Murphy's 9-1-1.
Hewitt's self-care regimen also includes spending quality time with her husband and her two children — daughter Autumn and son Atticus. "Today I gifted myself time in the sun," Hewitt posted on Instagram. "Vitamin D. Good music. My kids laughing and just time to do nothing. It felt good to just be. To let my heart send prayers and good thoughts to the sick and hurting. To the amazing people on the frontlines fighting. To my friends and loved ones who I miss so much. And then to smile and feel grateful for the warmth and beauty of something as simple and profound as the sun." Sounds like the ideal day!
Jennifer Love Hewitt isn't afraid to cry during quarantine
As the coronavirus continues to take its toll on families and healthcare workers worldwide, the emotional strain has also begun to tug at the mental health of those in quarantine. For actress Jennifer Love Hewitt, coping means being true to her emotions and allowing herself to feel whatever comes up.
"I had to let myself cry today," the 9-1-1 star wrote on Instagram on April 16, 2020. "To be under the real weight of all that is different and will always maybe be different. To allow the feeling of all this world is going thru to hit me. Because as much joy as I love to have and give out, it can only really exist if I also hurt and feel sad sometimes. That's the balance."
Hewitt further explained her feelings. "I'm so sad for all the kids that can't possibly know how to process all of this, even though we try our best. For all the people who are dying and the numbers we may still see of sick and fighting people winning or losing against this monster," she added. "I just want to fix it. And I can't. So I cried. And feel like I may do more of that still. But I do believe light wins. We will stand stronger, better, and brighter again. Sending love to you all."
Self-care remains imperative during times of stress, and as Hewitt's posts prove, we are all in this together.
Jennifer Love Hewitt has caught criticism for her style before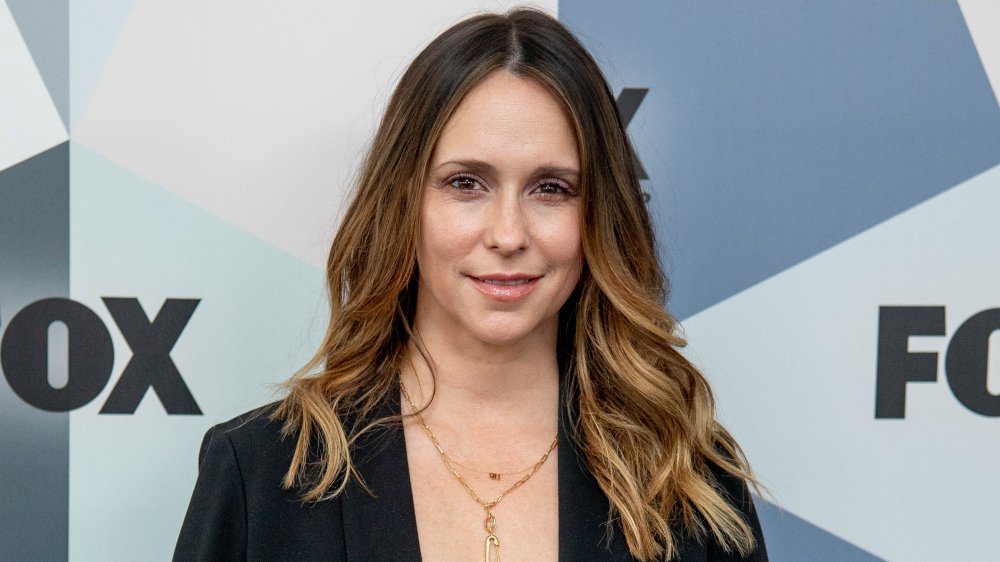 Roy Rochlin/Getty Images
Although it's obvious Jennifer Love Hewitt is digging her new 'do, she hasn't always been so confident about her style. This became evident in May 2018, when the actor attended the red carpet premiere for Fox's 9-1-1 in New York, an appearance that sparked some not-so-flattering headlines. Hewitt addressed the backlash in a candid Instagram Story, writing, per Entertainment Tonight, "So we go to the upfronts yesterday and nobody tells me the day is going to be like 12 hours long and the humidity is going to be almost 100 percent in New York so I just have to apologize." She continued, "Wearing a black suit, not a good idea, that's A. B, not wearing enough hairspray and teasing in my hair, also a bad idea."
Considering this was the Texas native's first red carpet appearance in four years, some might argue the criticism was a bit harsh. Not to mention, Hewitt was feeling out of sorts that night due to a personal reason. "I was out of practice; I was in mom mode," she explained to Working Mother. 
She added about working on 9-1-1 while trying to parent, "A couple of days went long, so I wasn't home to put them to bed. It was my first time not doing that, so [my] lip would quiver, and there were some tears."
Whether she's rocking pink hair or a black suit, we think Hewitt looks seriously awesome no matter what.