The Untold Truth Of Kim Jong Un's Uncle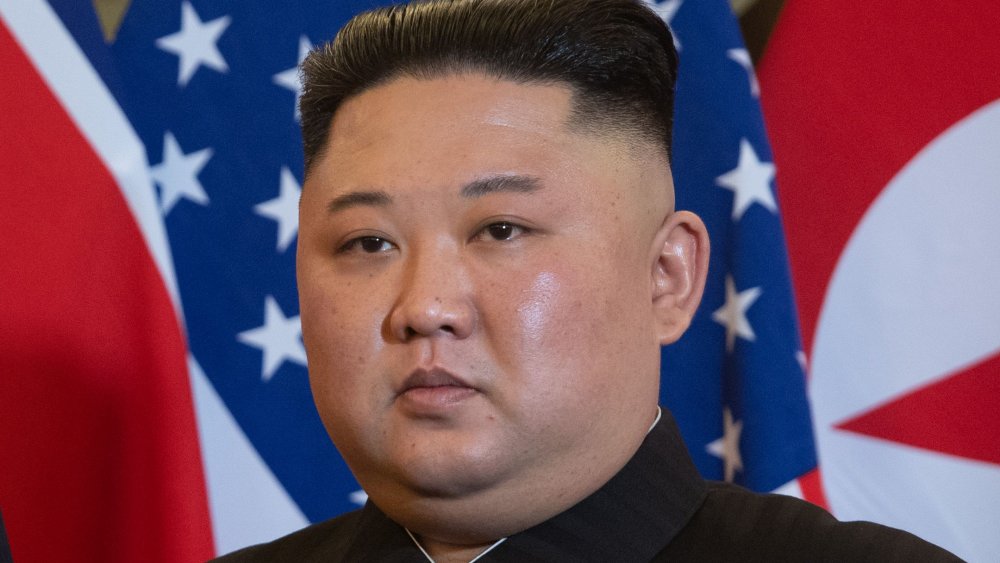 Saul Loeb/Getty Images
Speculation about the health of North Korea's leader, Kim Jong Un, first surfaced on April 15, 2020, when he missed the birthday commemoration for his grandfather, Kim Il Sung. Since then, there have been conflicting reports about Kim's well-being, starting with CNN's report citing a U.S. intelligence official who said the leader is in "grave danger" after undergoing surgery. However, a South Korean official told CNN on April 27, 2020, that Jong Un is "alive and well."
Although it's unclear how the leader is actually doing, it hasn't stopped rumors about who will take over his position if he does die. Kim's younger sister, Kim Yo Jong, was named a possible contender, as she's a high-ranking official in the Workers' Party of Korea. Kim Yo Jong is a "very capable and high-skilled member of the North Korean leadership — and is not one to underestimated by any stretch of the imagination," Harry J. Kazianis, the senior director of Korean Studies at the Center for the National Interest, told TIME.
However, in late April 2020, new reports theorized Kim's successor could be Kim Pyong Il, his uncle. Pyong Il, born in 1954, is the half-brother of Jong Un's father, Kim Jong Il, and has spent about "four decades overseas in diplomatic posts including in Hungary, Bulgaria, Finland, Poland, and the Czech Republic before returning to Pyongyang" in 2019, according to Bloomberg.
In light of these developments, some people are curious to know more about the life of Kim Pyong Il.
A sibling rivalry supposedly led to Kim Pyong Il's ousting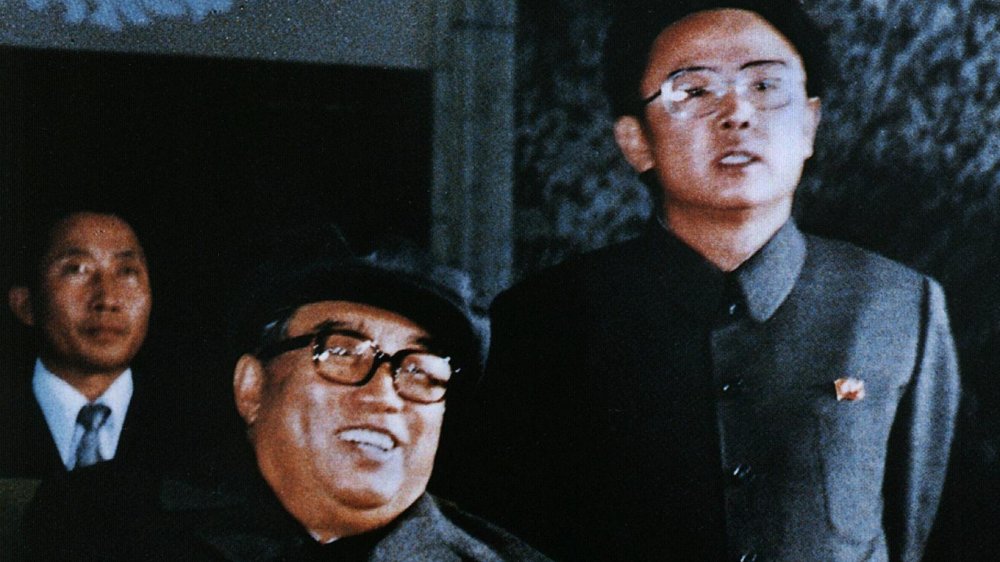 Getty Images
Journalist Bradley K. Martin reported in his book, Under the Loving Care of the Fatherly Leader: North Korea and the Kim Dynasty, that Kim Jong Il (pictured above right) was jealous of the relationship his younger half-brother, Kim Pyong Il (pictured below), had with their father, Kim Il Sung (pictured above middle). Martin, who interviewed defectors from North Korea for the project, wrote that "Pyong-il looked like his father, and in the less frenzied atmosphere of the late 1950s" was able to "spend more with him and develop a closer, more affectionate relationship than he managed with Jong Il a decade earlier." 
Kim's uncle Kim Pyong-il. Strong Paektu bloodline- he's the son of Kim Il-sung- and worked abroad as a diplomat for 40 years as he was seen as too much of a threat to Jong-il. Now retired back in Pyongyang, could be seen as a way of keeping the family in power. pic.twitter.com/wnjuP4VGb3

— Alistair Coleman (@alistaircoleman) April 25, 2020
As Pyong Il grew older, he became "very extravagant and generous and had lots of followers who flattered him by saying: 'Long live Kim Pyong-il!" as defector Kang Myong-do told Martin. "You weren't supposed to say that bout anyone but Kim Il-sung — it's against the one-man rule system," he added.
Fearing Pyong Il might threaten his power, Jong Il supposedly spied on him and reported his findings his back to Il Sung, who was "very angry" about the information he received. Il Sung then "fired" Pyong Il, making him an outcast in Pyongyang, as Kang explained to Martin. Pyong Il supposedly asked to be sent abroad after the incident.
Now that Kim Pyong Il is reportedly back in Pyongyang, does this mean he plans to succeed Kim Jong Un? As of this writing, that remains to be seen.