The Untold Truth Of Kim Jong Un's Sister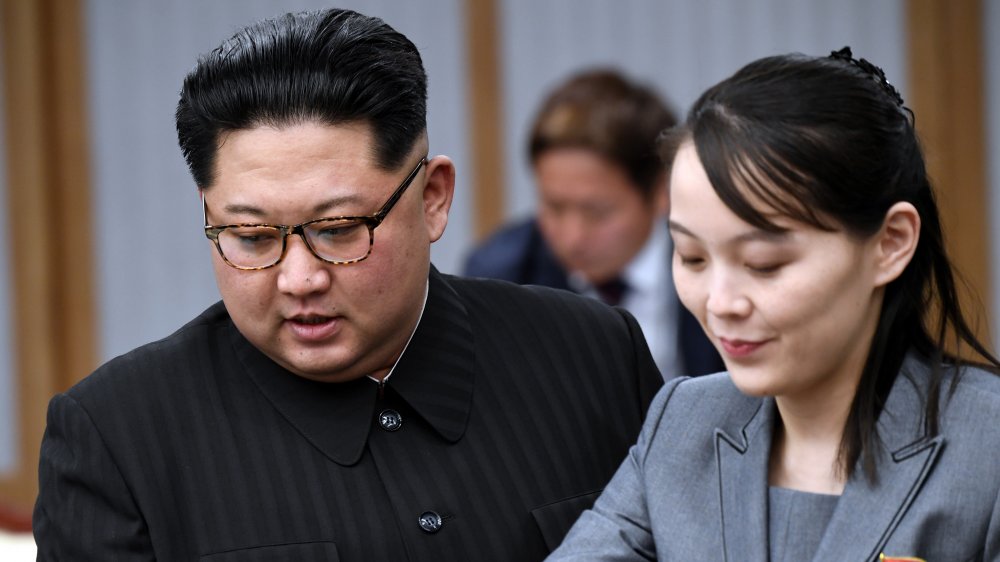 Pool/Getty Images
The coronavirus pandemic is throwing much of public, everyday life into disarray as frontline workers hustle behind the scenes to save lives and flatten the curve all across the globe. Not only has the virus spread to well-known and beloved celebrities like Idris Elba and Tom Hanks, but it has also compromised world leaders like U.K. Prime Minister Boris Johnson, who may be returning to lead soon, but at one point had to transfer over his responsibilities to his close ally Dominic Raab.
Now, there's rampant speculation that North Korean dictator Kim Jong Un may be taking extreme precautions to avoid the virus after being noticeably absent from the public eye. Other reports claim his health is in danger after undergoing surgery. Either way, his absence was particularly obvious after he was a no-show during the annual "Day of the Sun" celebration, when he's honored by many as a deity of the country, according to Vox. 
While there has been no official word about what may be behind Kim's sudden and unexplained disappearance, people are already speculating about who may take the reins in case of his death — among the contenders is his sister as a likely candidate.
Kim Yo Jong has been involved in politics for years now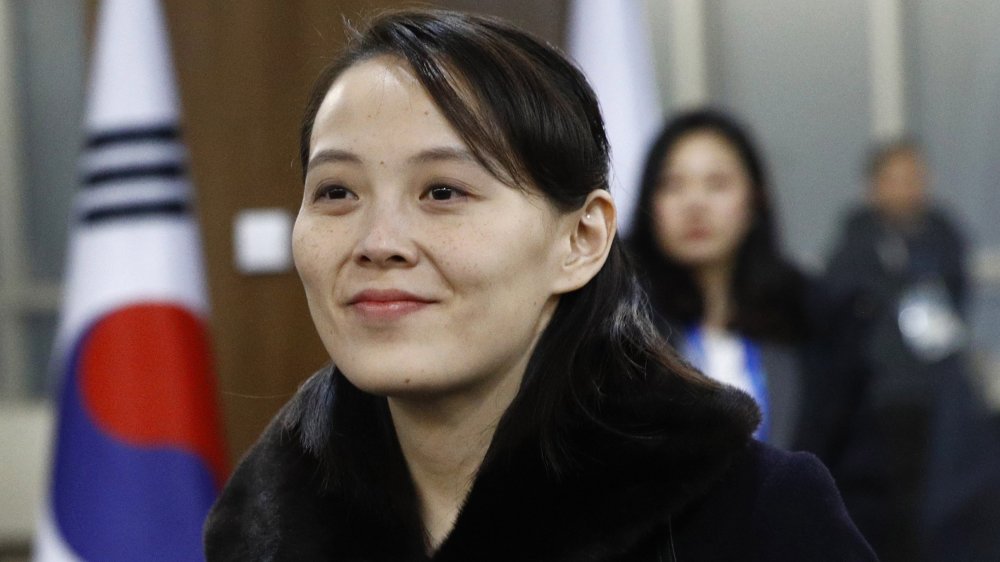 Pool/Getty Images
Kim Yo Jong — not to be confused with her brother, leader Kim Jong Un — has been in the public eye for quite some time, despite only being in her early 30s. According to Biography.com, she debuted in politics in 2007 when she joined the Workers' Party of Korea (WPK), which is no surprise considering both her brother and late father were members. She worked her way up to being a high-ranking official during a turbulent time when her father suffered from strokes. The littlest Kim took on increasing roles in politics leading up to her father's death, and was reportedly groomed for political life by her aunt Kim Kyong-hui, who was also a prominent member of the WPK. 
Despite being a frontrunner in the party and the candidate most likely to replace her brother, neither of them were always in North Korea. Kim Yo Jong actually spent a good chunk of her life in Switzerland, where she was sent at just 9 years old to continue her education under a pseudonym, along with her brother. The two lived there with their aunt and uncle, and the isolating experience is said to have drawn them closer together as siblings. 
But it's not her time in Switzerland that could jeopardize her reign, if it does come to fruition. It's her womanhood that could get in the way of her power, seeing that female leaders are still considered untraditional in the country.