The Truth About Gigi Hadid And Zayn Malik's Relationship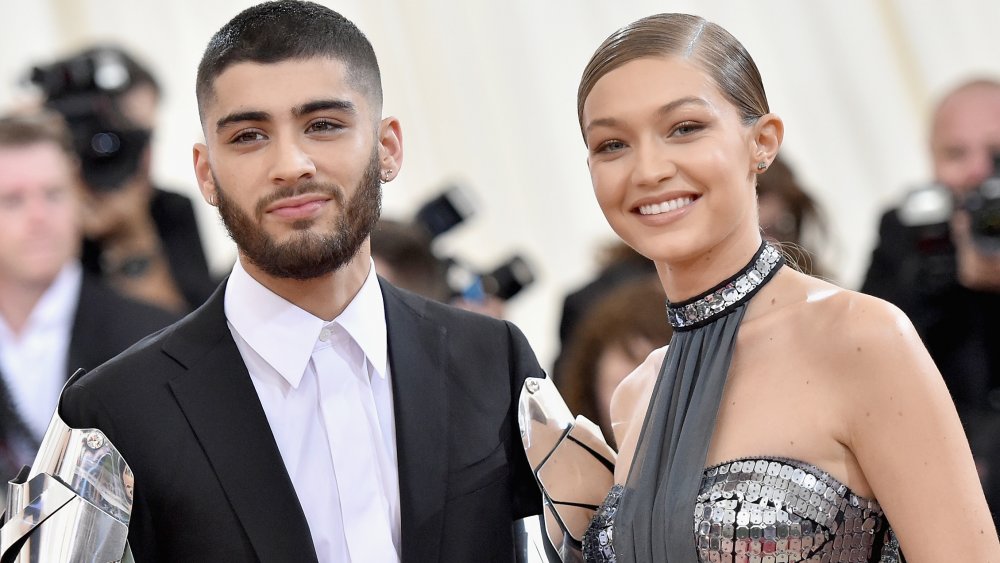 Mike Coppola/Getty Images
The world was introduced to one of the most attractive celebrity couples of all time in November 2015 when reports emerged that Gigi Hadid and Zayn Malik were an item. At the time, an insider told US Weekly that their relationship was a "very new thing." The source explained, "They're just seeing where it goes." And oh, did it go.
In December 2015, Malik made things Instagram official in a now-deleted post, and it's truly been a wild ride since then. From music video cameos to Vogue cover story photoshoots to several breakups and makeups along the way, Hadid and Malik, affectionately known as Zigi, definitely gave fellow on-again, off-again couple Selena Gomez and Justin Bieber a run for their money.
Despite their rollercoaster relationship, fans have always rooted for Malik and Hadid to find their way back to one another. However, after reports of an apparent split in January 2019, it seemed like the couple could be done for good. One source even told US Weekly: "They're done. They could get back together, but it's over for now."
However, despite Hadid's brief fling with a certain Bachelor alum (more on that later), the model and former One Direction crooner reunited "right before the holidays in December [2019], per E! News. Now, congratulations might be in order for the couple who are reportedly expecting their first child together, per TMZ. In light of the reported pregnancy news, let's take a look at the would-be parent's relationship.
Zayn Malik and Gigi Hadid are hot and cold
Over the years, it seems like Gigi Hadid and Zayn Malik have broken up and gotten back together more times than we can count — but you better believe we are going to try.
Reports of the couple's first break-up date back to June 2016 when a source told E! News, "Zayn and Gigi did break up, but they can likely get back together tomorrow." It seems the source was right on the money as Hadid was spotted out and about with a "Z" necklace on just days after news broke about the couple's split.
While it seemed like all was right again in the world of Zigi for almost two years, in March 2018, the couple took to Twitter to announce they were calling it quits again. Ahh, young love. "Breakup statements often seem impersonal because there is really no way to put into words what two people experience together over a few years," Hadid wrote. After reflecting on their time together and sending Malik her well wishes, she ended by writing, "As for the future, whatever's meant to be will always be. xG."
In mid to late 2018, there were rumblings that the two had reconciled, but by January 2019, multiple outlets reported that they were over. Of course, they got back together by the end of that year, and, of this writing, are still very much a couple. While it's clear that the couple pretty much only have eyes for each other, at one point, Malik had some pretty stiff competition thanks to one Bachelor star.
An eligible bachelor came between Gigi Hadid and Zayn Malik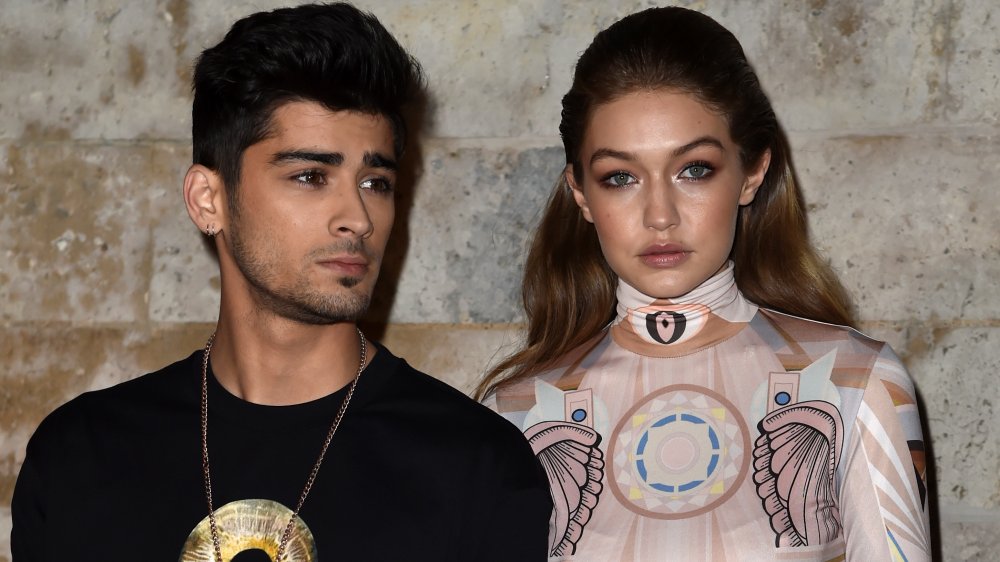 Pascal Le Segretain/Getty Images
Although Gigi Hadid and Zayn Malik clearly haven't had the easiest relationship, it seems like they always end up back together. And even when they're apart, it's not like they are linked to a bunch of different people. In fact, since they first got together in November 2015, Malik hasn't had a single other public relationship. While Malik's love life has been seemingly non-existent in recent years aside from the model, Hadid publicly dated Bachelor alum Tyler Cameron in 2019.
The pair were first linked in August 2019 when Hadid and Cameron were spotted "on a date at Soho House in Brooklyn," per People. In addition to hanging out with Hadid and a few of her famous friends (including Serena Williams), it seemed like things were getting pretty serious between the two when Cameron accompanied Hadid to her grandmother's funeral in September 2019. However, the relationship was over almost as quickly as it started with Hadid and Cameron going their separate ways in October 2019, per US Weekly.
While Cameron and Hadid were undeniably cute together, they just didn't have the history that she has with Malik. It's a history of love and support, which would surely make them great parents. As of this writing, neither Hadid nor Malik have confirmed the pregnancy news, but, regardless of whether or not they are welcoming a little one (who would be super cute, btw), here's hoping that Hadid and Malik get their happily ever after, whatever that may be.