The Biggest Roles Julia Garner Has Landed Since Playing Ruth On Ozark
Dimitrios Kambouris/Getty Images
You're likely watching Ozark for the crime-fuelled scenes, adrenaline-inducing cliffhangers, and praise-worthy performances by former Arrested Development star Jason Bateman — who is someone who's turned his life around — and Love Actually actress Laura Linney. However, when you binge-watch each season, you might also be left wondering why the actress who plays Ruth looks so familiar.
Julia Garner is the performer behind the captivating portrayal of a young woman who has big ambitions and no qualms about using illegal methods to get what she wants, a role that earned her an Emmy Award in 2019. "There aren't many actors who can break your heart or break your nose with equal aplomb, but that's the block Julia Garner has claimed in her still burgeoning career," according to The New York Times. 
The actress herself explained (via The New York Times), "I go wherever the good story is." She also addressed what her acting career has consisted of, saying, "Look, I do weird parts — there's always something wrong with my character or they are in a really weird situation." That's certainly part what makes each of Garner's tormented and/or twisted characters so alluring and absorbing. And her tendency to tackle such roles has led her to plenty of exciting parts in the last few years.
Julia Garner is set to star as an infamous con artist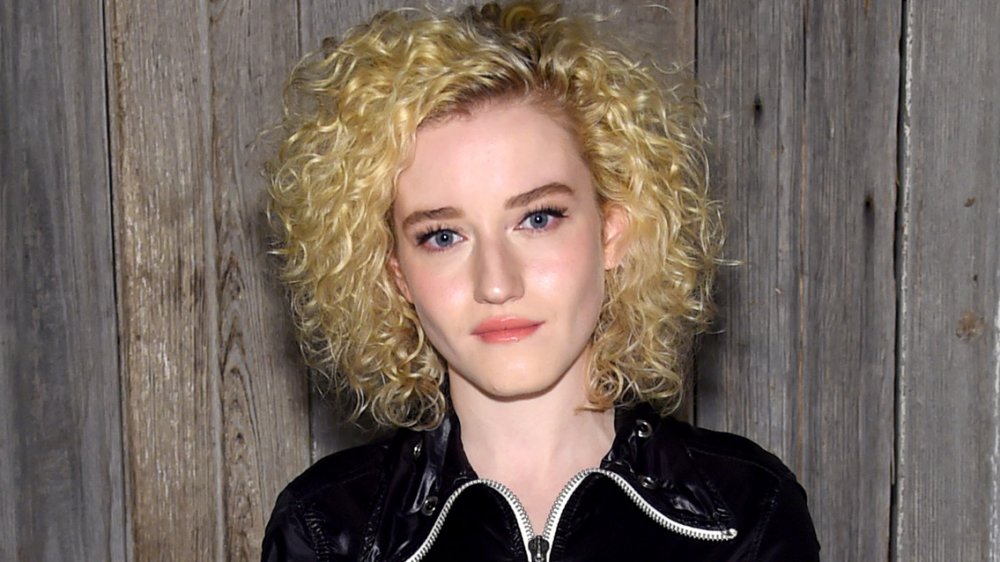 Jamie Mccarthy/Getty Images
Julia Garner may have earned countless fans as Ozark's Ruth, however, she's kept busy since first landing on the show back in 2017. She actually popped up onThe Americans in 2015 and continued to work with the series until 2018, which was the same year that she appeared in both the Waco and Maniac mini-series. She could also be seen on Dirty John from 2018 to 2019 as well as Modern Love in the latter year. Frankly, The New York Times points out that Garner boasts "a wide-ranging résumé defined by adventurousness."
However, her starring gig in Inventing Anna might be her most intriguing yet. The Cut published a story in May 2018 that told the real-life tale of Anna Delvey (who was born as Anna Sorokin), "a fake heiress who conned her way into the upper echelons of New York society, lived for free in five-star hotels, and traveled the world on the dime of rich kids," according to Harper's Bazaar.
Netflix — with Shonda Rhimes on board as executive producer –  has taken on the task of telling Delvey's story with Garner playing the captivating criminal character. She'll be joined by "Veep's Anna Chlumsky [who] will play Vivian, the journalist investigating Delvey's con," as well as "Scandal's Katie Lowes, Orange Is the New Black's Laverne Cox, and The Bold Type's Alexis Floyd." 
While a release date hasn't been announced as of April 2020, you should probably add Inventing Anna to your must-watch list A.S.A.P.