The Real Reason Tomi Lahren Called Off Her Engagement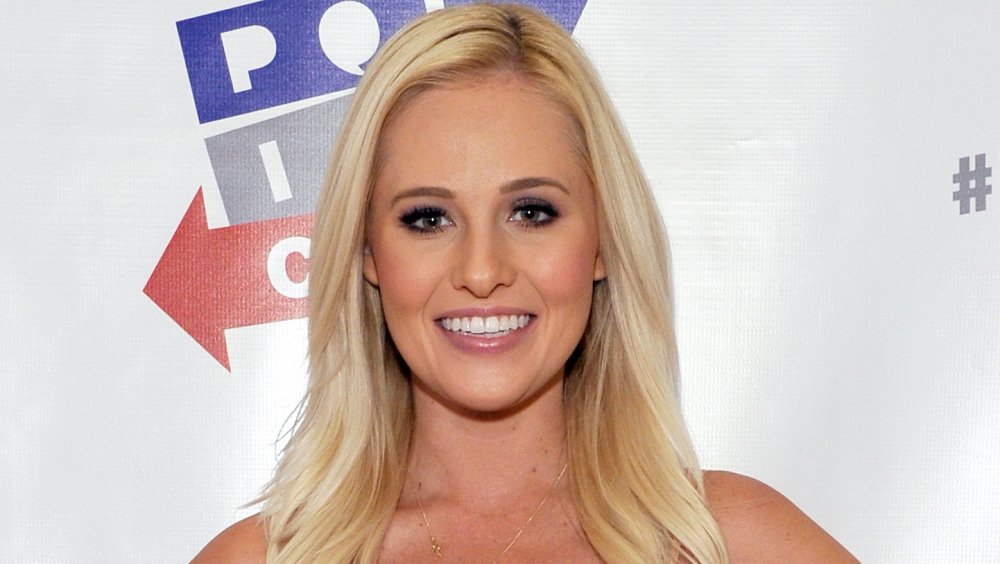 John Sciulli/Getty Images
Tomi Lahren, a political commentator for Fox News, has reportedly called off her engagement with fiancé Brandon Fricke. The couple, who dated for two and a half years and announced their engagement in June 2019, supposedly broke up in mid-February 2020, a source alleged to the Daily Mail.
Although the engagement is supposedly over, a source claims the two are still friends and find common ground in their fervent support of President Donald Trump, per The Daily Mail. It also appears Fricke is continuing his political work, as he's running for Congress as an Independent in California's 33rd district, an area that includes Beverly Hills, the outlet noted.
Since Fricke is running for Congress, he released his financial report in November 2019, which revealed that he paid for Lahren's engagement ring with his Amex card. Fricke listed the sparkler "as a debt worth up to $50,000," and The Daily Mail suggested the ring could have cost anywhere from $15,001 to $50,000. 
Engagement ring aside, some people might be wondering what inspired the supposed breakup. 
Why did Tomi Lahren want out of her engagement?
Conservative commentator Tomi Lahren seems to be ideologically aligned with her fiance, Brandon Fricke, so there had to have been something else that sparked the couple's supposed breakup in February 2020.
As for the rumored reason? A source told the Daily Mail that "Tomi felt she wasn't ready to settle down and made her feelings known." The insider added, "They still talk to each other all the time and support each other's career. There's no hard feelings and [they] definitely hope to stay friends." 
Despite the seemingly amicable split, the source maintained it was a "difficult decision" for both parties.
The couple first met, according to People, when Fricke sent Lahren a direct message on Instagram after she was publicly criticized by conservative radio host Glenn Beck in 2017. He also asked her out to dinner, and although she never responded to his initial message, they ended up meeting nine months later and hit it off.
Of course, Tomi Lahren and Brandon Fricke aren't the only public figures to split up in recent years — here are the most devastating celebrity breakups of 2019.