The Real Reason Lewis Capaldi Still Lives With His Parents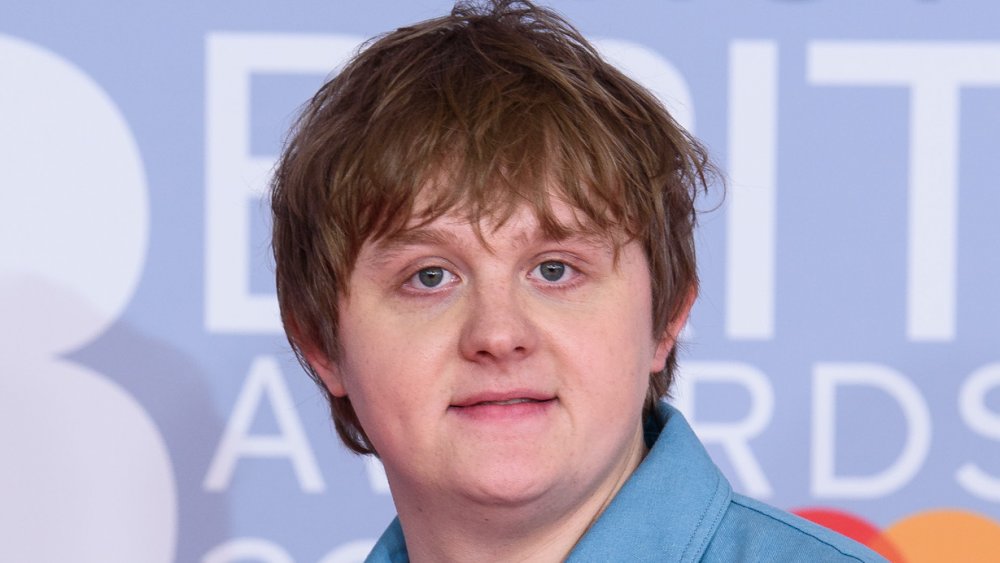 Joe Maher/Getty Images
Just because you're a beloved singer-songwriter with millions of fans and multiple award nominations (and wins) doesn't mean you live in the lap of luxury — just ask Scottish singer-songwriter and beloved red carpet photobomber Lewis Capaldi. Despite his skyrocket to fame — spurred by the 2019 insta-classic "Someone You Loved" and chart-topping debut album Divinely Uninspired to a Hellish Extent – Capaldi insists that fame has hardly changed him. In fact, the musician's homestead is the house he grew up in.
In a June 2019 post to his YouTube channel, Capaldi gave fans a tour of his family home, which he still "shares with his mum Carol, a nurse, and fishmonger dad Mark," according to the Daily Mail. The video, titled "Becoming Lewis Capaldi," provided viewers a glimpse into his upbringing in the Scottish town of Bathgate, as well as a full, four-cornered view of his childhood bedroom. 
Against a backdrop of New York City-themed wallpaper while sitting on what appears to be a twin-size bed, Capaldi joked that he'd "had a lot of good times in between these very sheets," getting "pretty hot and sweaty some nights." He then revealed it was while marathoning the Lord of the Rings trilogy. "I was in here for days," Capaldi confessed with his patented self-deprecating humor.
So why, exactly, is the award-winning singer still living at home? The answer might be a little more complicated than you think.
Lewis Capaldi's living situation might be a practical one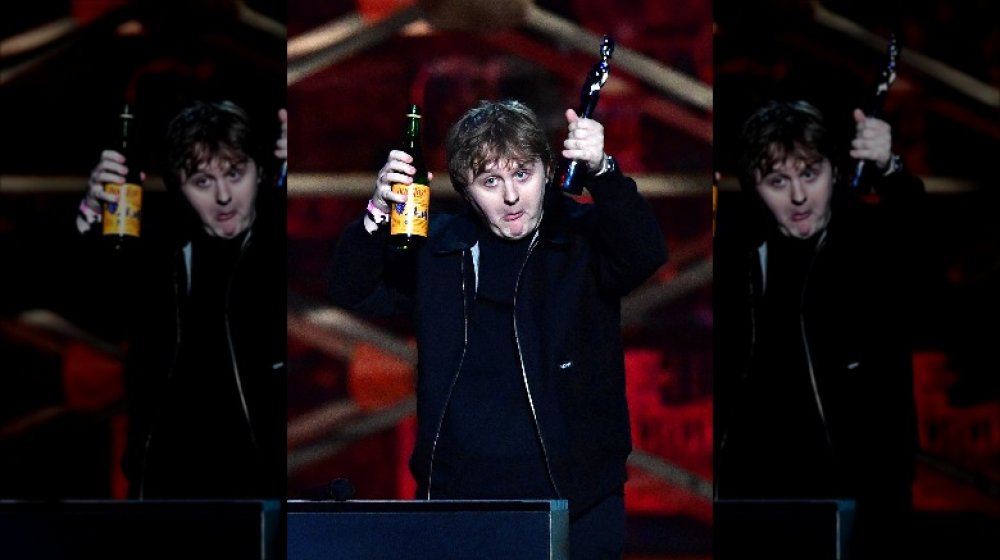 Gareth Cattermole/Getty Images
In the past, Lewis Capaldi has been known to joke with the press about the fact that he spends all of his earnings on food. In an interview with the Daily Star in September 2019, he cheekily stated he "can't help stuffing [his] face," but the reason for his current living arrangement might have more practical roots. 
According to the Evening Standard, in April 2019, the singer-songwriter took to Instagram to issue a resounding clap back after discovering his alleged net worth online, which, according to Forbes and Wikipedia, was an estimated £8 million (the equivalent of almost $10 million USD). 
"I've got less than £200 in my bank right now so who the f**k has got my $10 million," Capaldi said in a video posted to his Instagram Stories, despite having sold out arenas for his shows and garnering a Grammy nomination in 2019. "'I still live with my mum and f***ing dad." He added, "I've had the same bedroom since I was 12 years old and you mean to tell me there's £10 million?"
Since Capaldi's post, both Forbes and Wikipedia have seemingly taken down any references to the artist's earnings.
Lewis Capaldi would rather be safe than sorry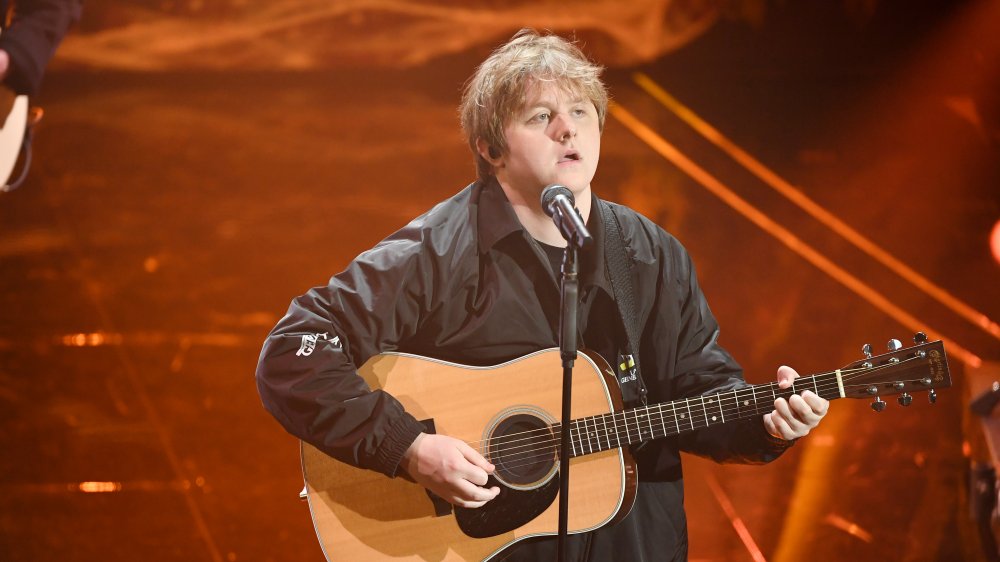 Daniele Venturelli/Getty Images
While Lewis Capaldi's mysteriously vanishing millions might factor in as to why the artist still resides in his childhood home, the main reason seems to be the most straightforward: due to consistent touring, he's hardly ever home to begin with.
According to NME, Capaldi spent most of 2019 on the road and playing shows, selling out 77,000 tickets online in only ten minutes for his UK and Ireland arena tour then slated for 2020. However, in light of the current coronavirus pandemic, the tour has since been canceled, with the possibility of new, rescheduled tour with Niall Horan in 2021. 
As for whether the two-time Brit Award winner has plans to move out of his parent's place any time soon? According to an October 2019 interview with the New York Post, he hopes that continuing success will allow him to "make enough money to move out of my parents' house [in 2020]."
"I'm hoping that this is the year I'll finally lose my virginity," Capaldi added with a laugh.