The Truth About Christian Dior's Mysterious Death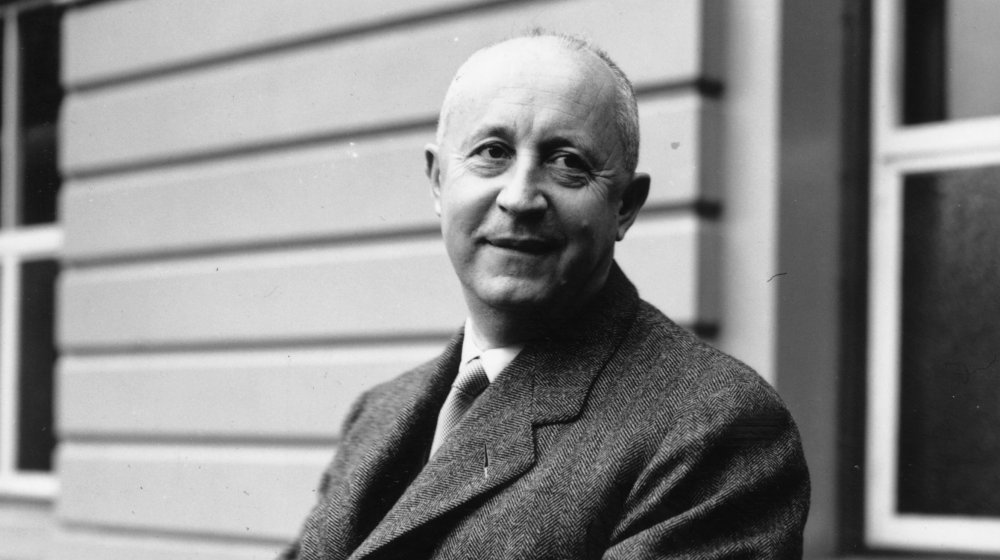 Edward Miller/Getty Images
Christian Dior, of the eponymous fashion house, has been ruling the world of glamorous design since he embarked on his epic journey. According to Vogue, Dior was born in the seaside town of Granville on the coast of Normandy in 1905, then moved to Paris when he was 5.
Dior was called up for military service in 1940, and when he returned from the war in 1942, he began working for the couturier Lucien Long alongside Pierre Balmain, learning the inner workings of what it meant to own a fashion house. In December 1946, he founded the house of Christian Dior at 30 Avenue Montaigne Paris, according to Vogue.
But right from the get-go, there was controversy surrounding Dior's fashions. Fabric was in short supply, both during World War II and in the years following the war. However, Dior's designs demanded an excess of material. According to Vogue, his "average dress used 20 yards of fabric." Despite the criticism he received for the excessive amount of fabric, Dior's house continued to thrive.
However, there were still mysteries and unusual events surrounding the remarkable fashion designer and perhaps none more mysterious than the unusual rumors about his death.
Christian Dior was deeply superstitious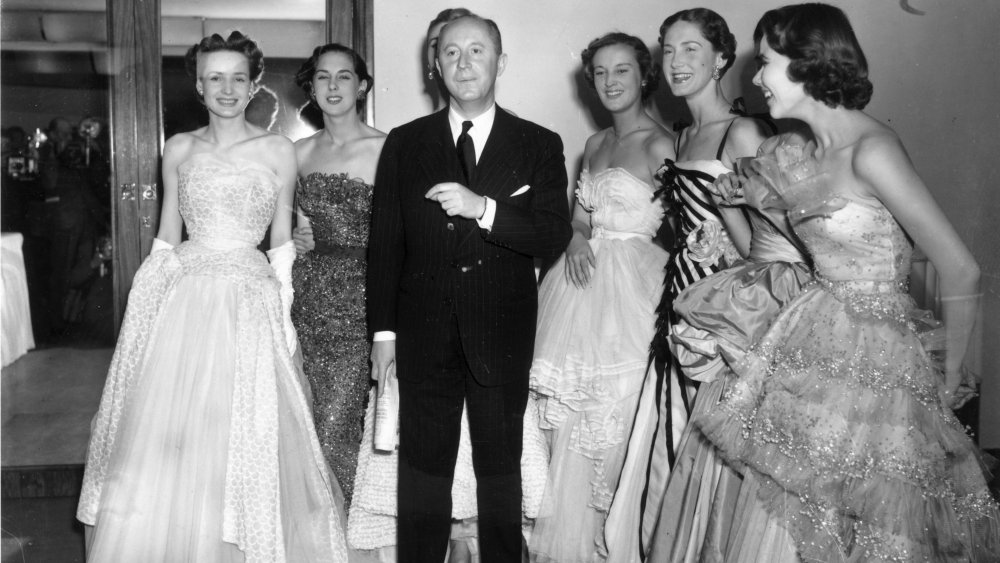 Fred Ramage/Getty Images
Christian Dior rose to fashion success immediately after World War II, and it was precisely because of his excessive use of fabric and the luxurious abundance of his styles that post-war Europe flocked to him. He was a relief and reprieve from the sorrow and rationing of the war. According to Vogue, Dior "helped re-establish Paris as the joyful fashion capital it had once been."
However, Dior was known to be very superstitious, and according to Vogue, this trait intensified as he aged. In this light, every collection of his included at least one coat named after the place of his birth, Granville. In addition, every show included at least one model wearing a bunch of lily of the valley, his favorite flower. But most significantly, Dior could never begin a couture show without consulting his tarot card reader, per the fashion mag.
When Dior died, the circumstances around his death brought more questions than answers.
Christian Dior's unusual death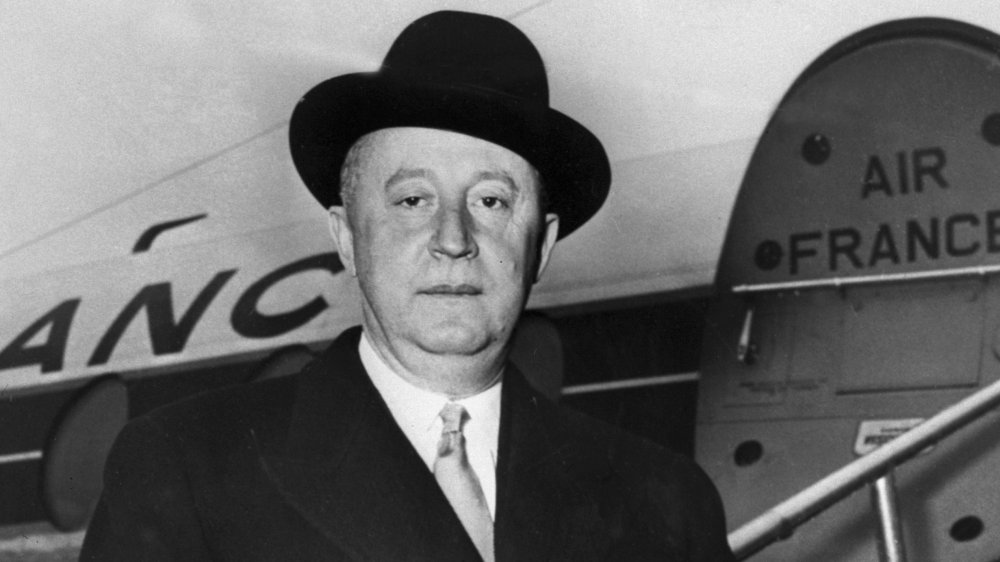 Afp/Getty Images
The first strange event surrounding Christian Dior's death began before the fashion designer passed. According to Vogue, a then-19-year-old Yves Saint Laurent became Dior's design assistant in 1955. After this connection, Dior met with the young man's mother, Lucienne Mathieu-Saint Laurent, in 1957. On this visit, Dior reportedly told her that he had chosen Saint Laurent to succeed him at Dior.
While this decision was great news for her son, the comment reportedly confused her because Dior was only 52 at the time. Why was he choosing his successor already? Strangely enough, it proved to be the right thing to do because on Oct. 24, 1957, Dior died unexpectedly while visiting a spa in Montecatini, Italy.
According to the Musée Yves Saint Laurent Paris, Dior died of a heart attack. However, many sources have shared different stories surrounding this tragic event. According to the Design Museum, Dior died of a heart attack while choking on a fish bone. In another account in the Paris Match, Dior died of a heart attack while playing cards. Another puzzling account comes courtesy of a book written about Paris socialite Baron de Redé. In the book, titled Alexis: The Memoirs of the Baron de Redé, Dior reportedly died of a heart attack related to a strenuous sexual encounter.