The Truth About Mila Kunis And Macaulay Culkin's Relationship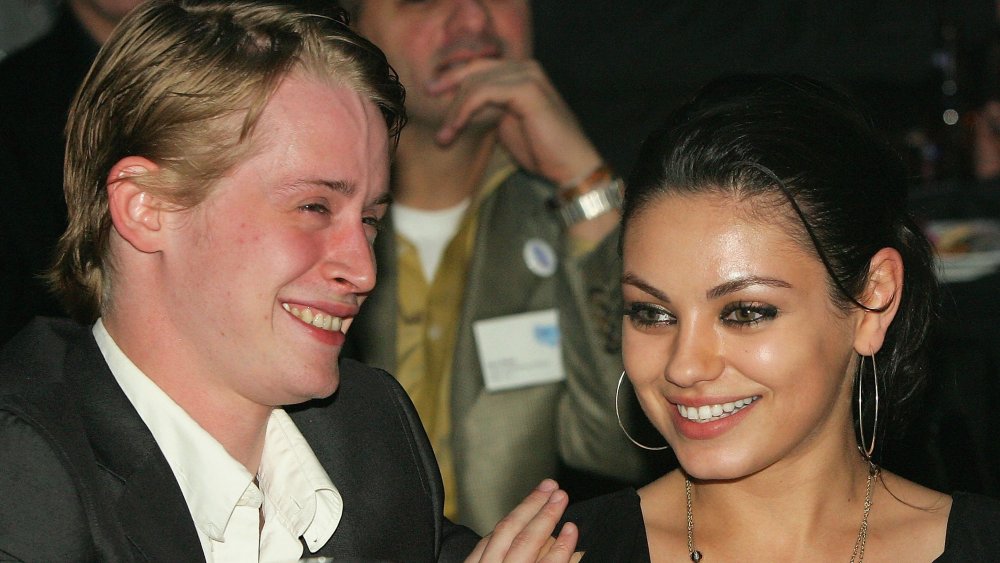 Ethan Miller/Getty Images
Home Alone alum Macaulay Culkin and actor Mila Kunis dated for about eight years from 2002 to 2010, reportedly meeting at 21 and 18 respectively, per People. Kunis was the voice of Family Guy's Meg Griffin at the time, and Culkin supposedly said his "love for the animated show helped begin their relationship," as HuffPost noted.
Similarly to Kunis' low-key marriage to Ashton Kutcher, she wasn't very public concerning her relationship with Culkin. "We're incredibly private, and I think we relish the privacy we do actually have and are able to sustain it," she told Parade in 2007. "We enjoy each other's company. We like to read books or play video games or watch TV or go to the movies. And he's an amazing cook. He makes dinner every night."
Although the couple stayed out of the limelight, they couldn't avoid the massive fame attached to Culkin. "He was huge," she told radio host Howard Stern (via Inquisitr). "You couldn't walk down the street with him. He always had this weird attraction, like fans just screamed when they saw him! They didn't know how to react. It wasn't like a normal response to a celebrity."
So was Culkin's cult following to blame for their split in 2011? As it turns out, the reason is much more dramatic.
Mila Kunis blames herself for the 'horrible' breakup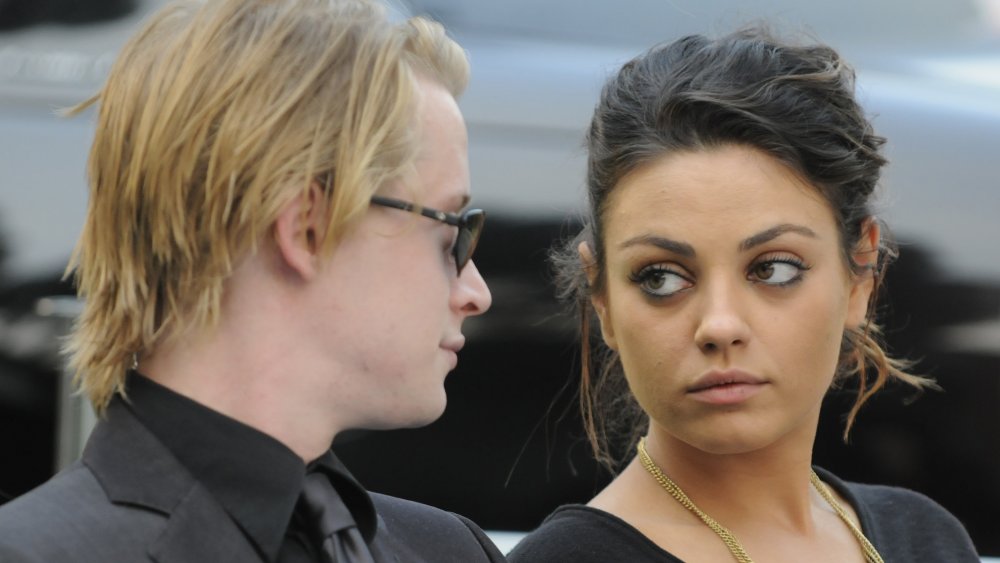 Handout/Getty Images
At the time of the exes' split, Mila Kunis' rep told Page Six that everything was "amicable" between the two. However, in a 2018 interview with Dax Shepard on his Armchair Expert podcast, Kunis described the breakup as "horrible" and blamed herself for everything that went down. "I was an a** in my 20s and I'll be the first to admit it," she said. "And that's something that took me a long time to come out and be like, 'Yeah, you know what, I was a d**k,' and accept it and I own it now."
The Black Swan star added, "And it's f***ed up what I did. It's f***ed up what I did and it's f***ed up how I did it. When I got to be a single I said, 'I just need to figure myself out.' I genuinely need to know why I did what I did, and, like, regroup myself as a human being."
When Shepard asked Kunis if she had "forgiven" herself, she replied, "You know, it's been so long like I feel like enough time has gone by. I think enough mutual friends have been like, everybody kind of forgave everybody for what went down."
Culkin has since dated Disney alum Brenda Song, and Kunis shares two children with Kutcher. All's well that ends well, as the saying goes.