Ariana Grande's TikTok Impersonator Looks Just Like The Singer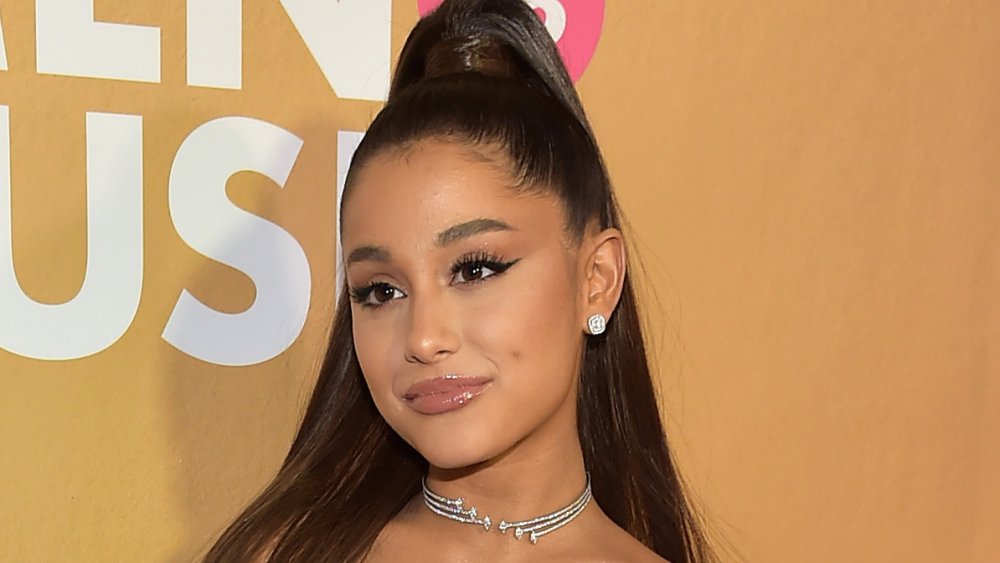 Theo Wargo/Getty Images
Celebrity impersonation is a time-honored tradition. You know you've made it to superstar status when people can make a living simply by dressing up as you! But some celebrity impersonators are definitely more convincing than others, and Ariana Grande's TikTok impersonator takes the term "doppelganger" to an entirely new level.
TikToker Paige Niemann is the spitting image of the Thank U, Next singer, right down to the stick-straight ponytail and dramatic winged eyeliner. Though she's just a teen, Niemann has already found fame by impersonating Grande, the Daily Mail reported. As of this writing, she has nearly 6 million followers on TikTok, where she regularly posts impersonations of Grande's most famous moments. Beyond TikTok, Niemann has also gone massively viral on Twitter for her spot-on impressions. She even drew the attention of Grande herself!
But underneath all that Grande-like makeup, Niemann is definitely her own person. Let's unpack who this young TikTok star really is — and what Grande thinks about all this.
Ariana Grande responded to her lookalike, Paige Niemann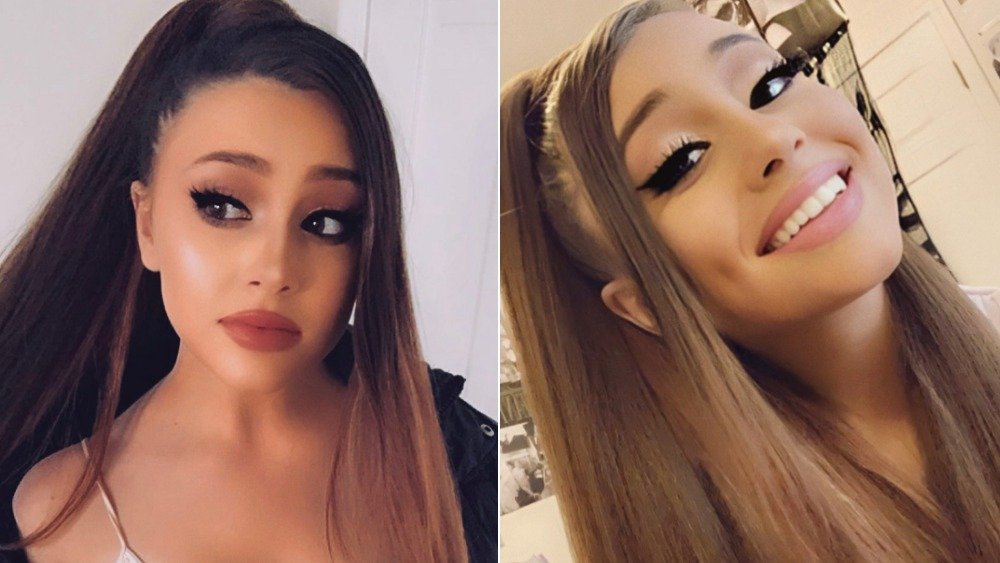 Paige Niemann / Instagram
Ariana Grande and Paige Niemann look so eerily alike that it's actually hard to tell the difference between them. Grande could totally use Niemann as a body double, and no one would know the difference.
Interestingly, Niemann often tends to impersonate Grande's Victorious character Cat Valentine, rather than the singer herself. Back in November 2019, the real Grande tweeted her thoughts on the matter: "I am sure [Niemann] is the sweetest sweet sweetheart forreal," she said, but added that it's "bizarre seeing people blend the two worlds."
In April 2020, Grande revealed her distaste for these types of impersonations on a since-deleted Instagram Story, per BuzzFeed. She reportedly called out the "pony tail TikTok girls who think doing the Cat Valentine voice and that wearing winged eyeliner and a sweatshirt is doing a good impersonation of me." Oh, snap!
Meanwhile, Niemann is aware of Grande's concerns and says it's why she's "not a fan of her anymore, honestly." "I'm used to Ariana shading me, so it's whatever," Niemann said during a livestream, per BuzzFeed. "I'm just here to entertain people. It's not how I am in real life."
One big difference between Grande and Niemann is their age. Grande will celebrate her 27th birthday in 2020; Niemann is still a child, and we all know how tough fame can be for children. So how is Niemann in real life?
Paige Niemann says looking like Ariana 'makes her happy'
According to a 2019 interview with Dazed, Paige Niemann was first compared to Ariana Grande when she was just 10 years old. She asked her mom to do her hair and makeup like the singer, and eventually, she learned to do it herself. Now, transforming into a Grande lookalike is what Niemann is most famous for.
It's not all hair and makeup tricks, though. Niemann and Grande have similar bone structure and skin tone. Niemann, who grew up in California, chalks it up to their shared Italian-American heritage. At first, she found the comparisons to Grande to be "a huge honor," she told Dazed, but Niemann is now dealing with some of the downsides of being famous herself. While many people praise her impressive impersonations, others find them creepy, confusing, or even offensive. 
"When I started to do my looks like her some of her fans are really sweet, but the other half are the meanest people I have ever seen online," Niemann said. "Ariana fans get so offended when people do anything similar to Ariana. They'll be like 'be yourself,' or that they don't like people stealing, or that there is only one Ariana, that I'll never be her." But Niemann says she just shakes it off. "I don't care what haters say. I'm just going to keep on doing what makes me happy, and looking like Ariana makes me happy."
If you're impressed by this lookalike, check out these other uncanny celebrity doppelgangers.