This Is How Lindsay Lohan Lost All Of Her Money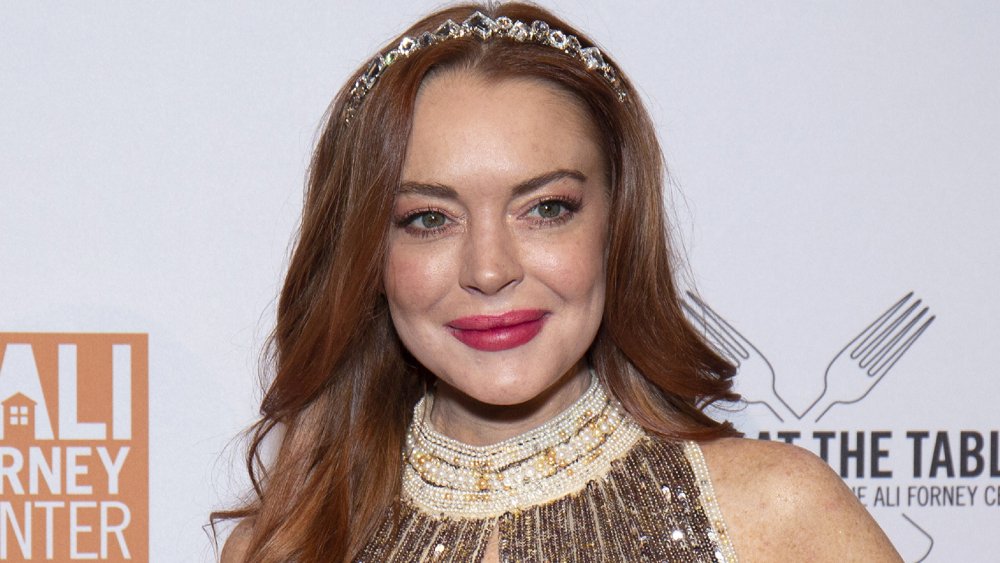 Santiago Felipe/Getty Images
At one point, Lindsay Lohan was one of the biggest stars in the world. In 2012, SheKnows reported that the actress was "worth over $30 million" back in 2004, which was the same year that Mean Girls was released. These days, Celebrity Net Worth estimates that Lohan's net worth is $800,000. That being said, it's unclear how much she's actually worth since during a 2018 interview with Money, it was revealed that her net worth was between $5-8 million, per Lohan's representative. Regardless, that's a major decline from the reported $30 million back in her prime.
Lohan started out strong with big movies, but with time, her movies became less successful. The Canyons made $270,185 at the box office in 2013. In contrast, Mean Girls made over $130 million. It was also difficult for Lohan to land roles because she was so difficult to insure. When she was filming Georgia Rule in 2007, she was hospitalized because she "got overheated and dehydrated," per TMZ. 
However, studio executive James G. Robinson slammed her in a public letter originally published by Smoking Gun. He called her out for "various late arrivals and absences from the set," deeming her "irresponsible and unprofessional." He also dismissed her "exhaustion" claim and accused her of "ongoing all night heavy partying."
In 2010, Hollyscoop (via Business Insider) reported that she spent $5,000 a week on recreational drugs. She left rehab in 2010 with a $50,000 unpaid bill, according to E! News. In 2012, Huffington Post estimated that Lohan racked up about $150,000 in rehab stays and she went to rehab multiple times after 2012, too.
Lindsay Lohan has many unpaid bills and legal fees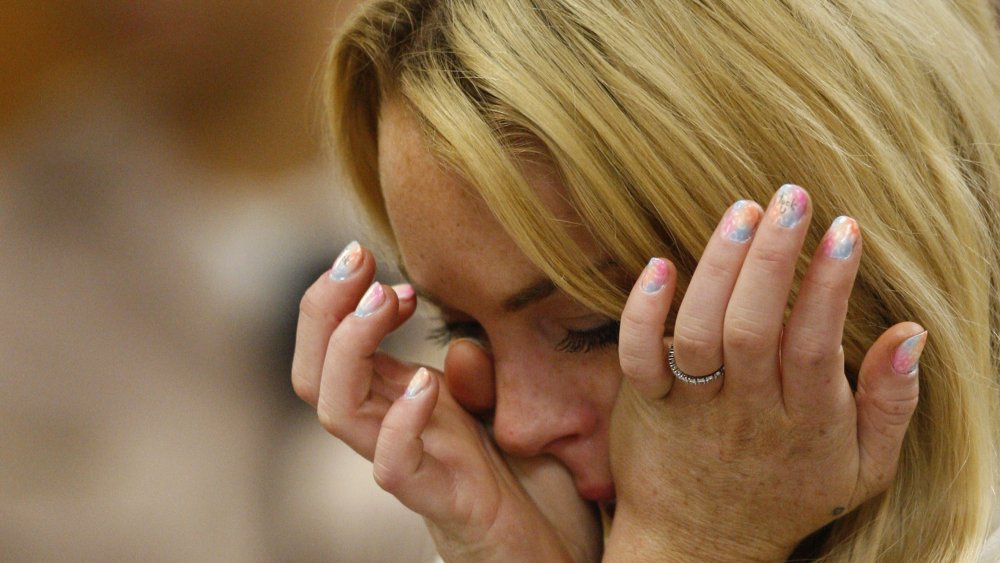 David Mcnew/Getty Images
Aside from multiple rehab stints, Lindsay Lohan has also struggled with legal issues, amounting to a lot of debt. In 2012, TMZ reported that Lohan owed $233,904 in unpaid taxes. Charlie Sheen "paid Lindsay $100,000 to help alleviate [her] 2009 tax problem," but, according to TMZ the IRS seized her bank accounts to settle her debts. In 2017, People reported that she had even more unpaid taxes — $100,710.55 worth. 
Taxes aren't the only thing Lohan has trouble paying. In the pre-Uber era, the Parent Trap cast member had legal issues with a limousine company after she failed to pay $100,000 for services rendered in 2011, per E! News. The former child star also managed to rack up a $40,000 bill at a Las Vegas tanning salon in 2012. The unpaid tanning got so out of hand that a Nevada judge had to get involved according to TMZ.
In 2012, TMZ reported that Lohan hit a man with her new Porsche and then fled the scene. At the time, the outlet reported that the man intended to press charges. Expensive cars aren't the only luxury item that Lohan enjoys. In 2012, Huffington Post shared photos of her with Hermes Birkin handbags. The bags range from $12,000 to more than $200,000, per Fortune. In 2006, Lohan lost an Hermes bag that also had $1 million worth of jewelry in it at the airport, according to Toronto City News.
Lohan has made many financial mistakes throughout the years. Hopefully, her beach club and those lawyer.com commercials are bringing in a good amount of cash these days.