This Is Harrison Ford's Secret To A Happy Marriage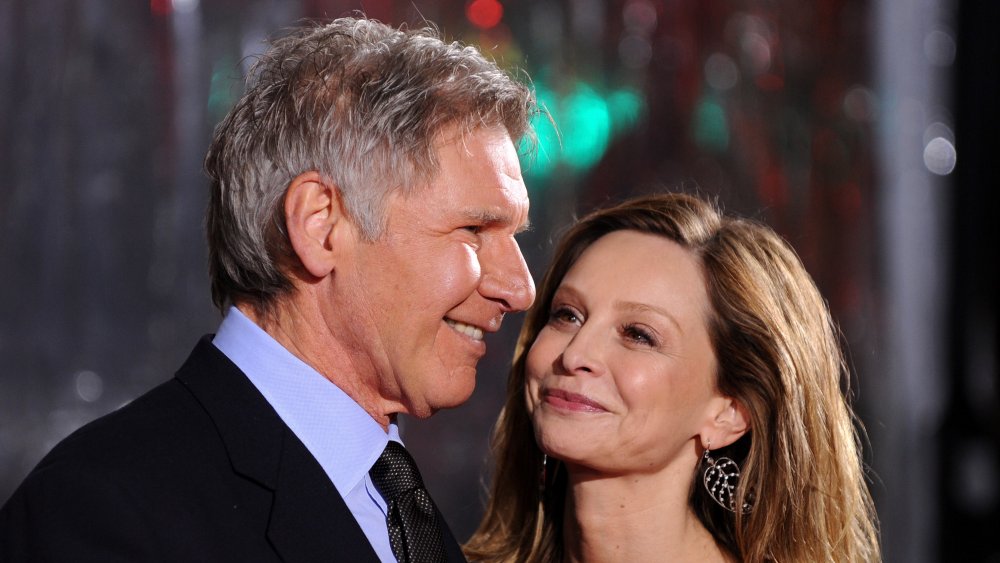 Frazer Harrison/Getty Images
Although Harrison Ford might be one of Hollywood's A-listers, he knows what it's like to be a struggling actor. In a February 2020 interview with Parade, Ford reminisced about the early days, when he could hardly get acting gigs. After college, Ford moved to Los Angeles to try out the acting life but he got small, unremarkable parts on the rare occasions he did land anything.
Deciding to try something else, Ford learned carpentry from library books and began working on a fixer-upper home in the Hollywood Hills, according to Parade, that was purchased when his first wife received a small inheritance. Ford said he'd continue working as a carpenter if no acting gigs came forward but it turns out he didn't need to worry. Ford said to Parade: "The last time that I packed up my tools to go do a movie, I had no idea I wouldn't unpack them again. And that was Star Wars."
While Ford clearly doesn't need to ponder strategies for success in Hollywood anymore, he still thinks about success in marriage. Ford has been married three times and clearly, the journey of marriage is a different ball game altogether. But things seem to be going well for the actor in the realm of love as Ford is currently married to Calista Flockhart and they've been together since 2002, according to the Daily Mail. 
So what is Ford's secret to a happy marriage?
Harrison Ford knows a thing or two about marriage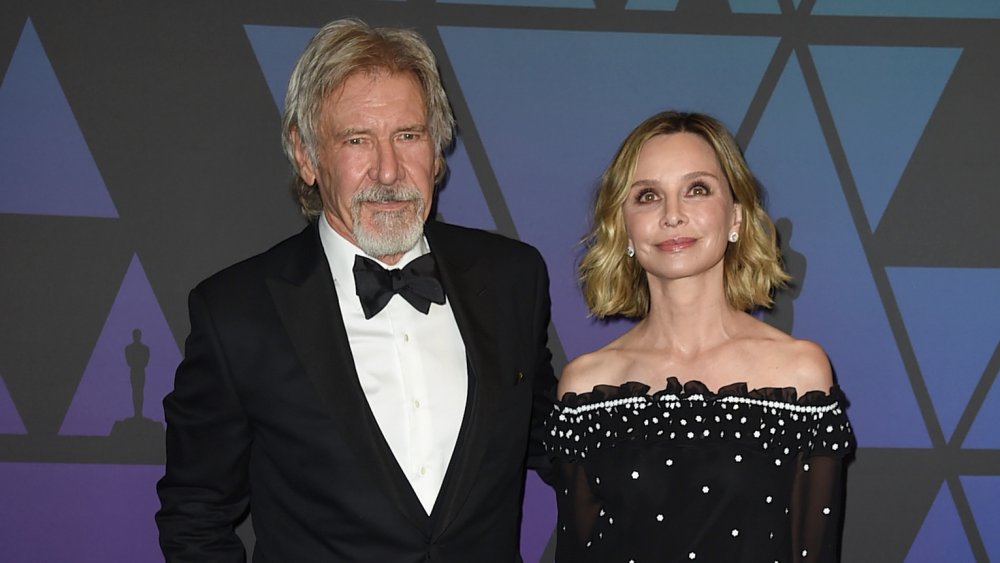 Kevin Winter/Getty Images
Now that Harrison Ford is comfortably established as a Hollywood superstar, he's taking the time to offer some suggestions about what it takes to have a marriage and family in Hollywood. According to Parade, Ford has five children. His first two, Ben and Willard, he shares with his first wife, Mary Marquardt. His second two, Malcolm and Georgia, he shares with his second wife, Melissa Mathison. Lastly, he shares his son, Liam with his current wife, Calista Flockhart. She adopted Liam just before she met Ford.
Ford and Flockhart live on a ranch in Wyoming now, opting for a quieter, more rural life. As he's made these changes in his residency, Ford also offered some notes on a good marriage. "Don't talk," he said, smiling. "Nod your head."
According to the Daily Mail, Ford met Flockhart on the red carpet of the Golden Globes in 2002. The couple have been together ever since.
Meanwhile, Flockhart has her own secrets for a successful marriage. In 2017, she told Closer Weekly: "Harrison and I laugh a lot, and humor is everything to me." The couple has a 22-year-age gap, per the outlet, but that doesn't seem to be an issue. Instead, they thrive through laughter and lots of head nods from Ford.