The Time Michael Jordan Said No To The Easiest $100 Million Paycheck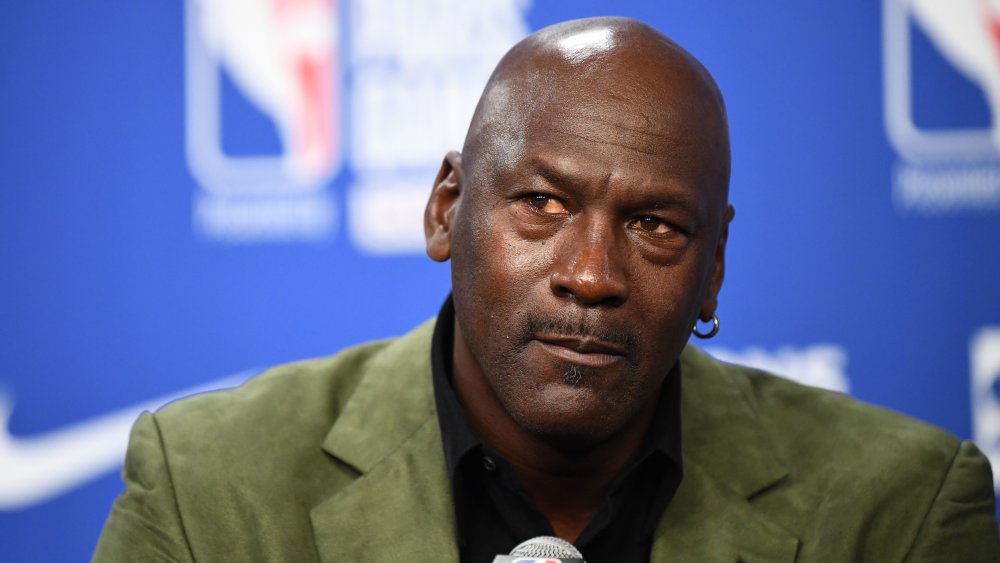 Franck Fife/Getty Images
If more money doesn't bring you happiness, it most definitely brings you more choices. That includes the choice to turn money down, as this story about Michael Jordan saying "no" to a $100 million deal that would've only taken up two hours of his time proves, per CNN.  Yes, the NBA legend himself is so picky about what he chooses to do with his celebrity — and so rich — that he doesn't waste his time on just any ol' deal. 
In fairness to the former Chicago Bulls player, $100 million must feel like pocket change. As previously reported here, Jordan's net worth is somewhere around $2.1 billion in 2020. A lot of that comes from his former earnings in the NBA, but he also makes money from his sneaker lines with Nike, and his investments as the owner of the Charlotte Hornets and a co-founder of a liquor company. 
He's a busy man who doesn't necessarily need an extra $100 million. But as this story goes, Jordan might need to loosen up when it comes to how he makes his cash, because two hours of work for a $100 million isn't half bad. 
Michael Jordan didn't think this particular event was worth it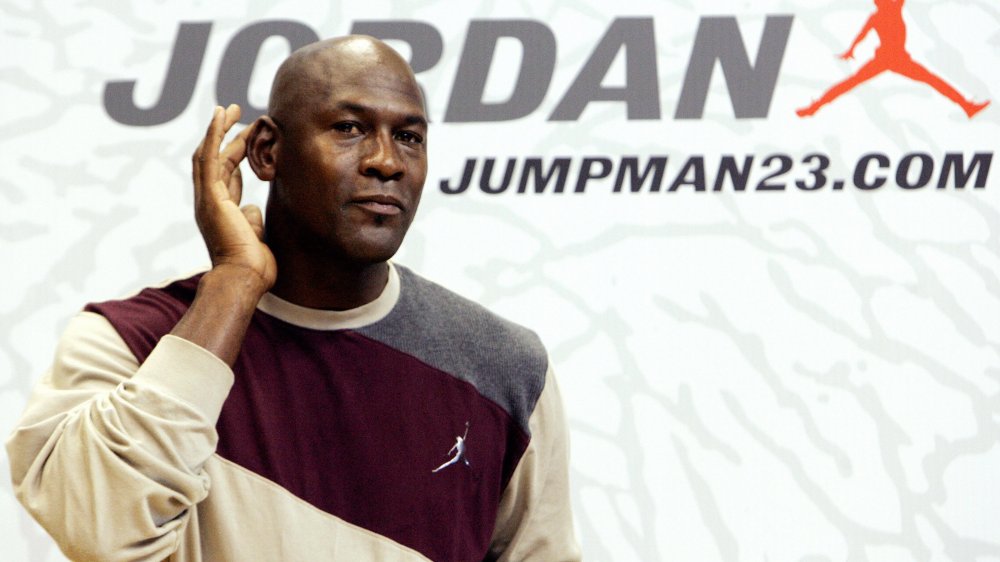 Filippo Monteforte/Getty Images
Michael Jordan's former manager David Falk went on WFAN's Boomer & Gio radio show to talk about his relationship with the former Chicago Bulls champ in late April 2020. He said that he brought Jordan the $100 deal that entailed, other than giving his name and likeness, one two-hour appearance to announce the deal.
"God bless him," Falk added. "He's been so successful, it gives him an opportunity to do whatever the hell he wants or not to do things he doesn't want. I really admire that. He's very, very selective in the things he wants to be involved in." Other than that, he didn't give any other details about the deal or who it was with, but Jordan very much just didn't think it was worth it. 
As reported by CBS Sports, Falk also said in the interview that this wasn't the only time Jordan turned down a fat check for very little work. He also apparently turned down $7 million that would have required him showing up to a one-day golf tournament in Asia. Although that one sort of makes sense: $7 million probably just barely covers gas money for a trip halfway around the world in Jordan's Gulfstream G-IV. Not to mention the jet lag. 
Michael Jordan's son responded to his dad turning down millions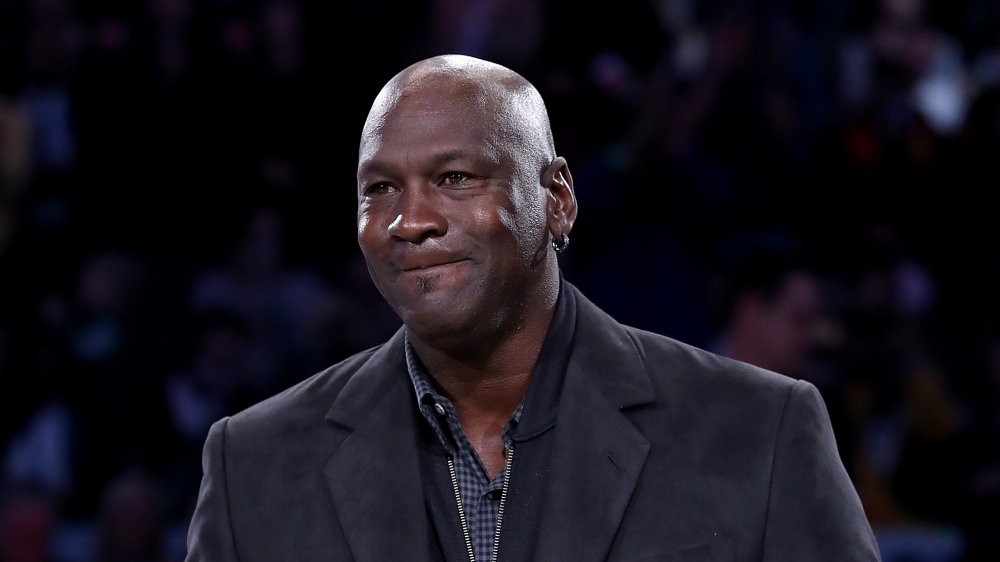 Streeter Lecka/Getty Images
The news that Michael Jordan turned down $100 million for a two-hour appearance eventually made it to his children, who were not all that pleased with their dad's choice. Jordan has five children: 31-year-old Jeffrey, 29-year-old Marcus, and 27-year-old Jasmine, who he had with his first wife, Juanita Vanoy, and 6-year-old twins Victoria and Ysabel with his current wife, Yvette Prieto Jordan. 
It was Marcus who hopped on Twitter, retweeting a news article about David Falk's interview with Boomer & Gio on WFAN and commented, "Shoooot, shoulda hit my line!!" He added that he could have "finessed" the money if he had told his father that it was a huge event he was running that he needed his pops to "slide to." 
Marcus knows his way around a good deal, too. Jordan's second eldest child played NCAA ball at the University of Central Florida, where he controversially wore his father's Air Jordans despite the team's partnership with Adidas, per Complex. Obviously, when you're the GOAT (and the son of the GOAT), you can do whatever you like when it comes to raking in some cash. Must be nice.