What Is Michael Jordan Drinking During The Last Dance Interviews?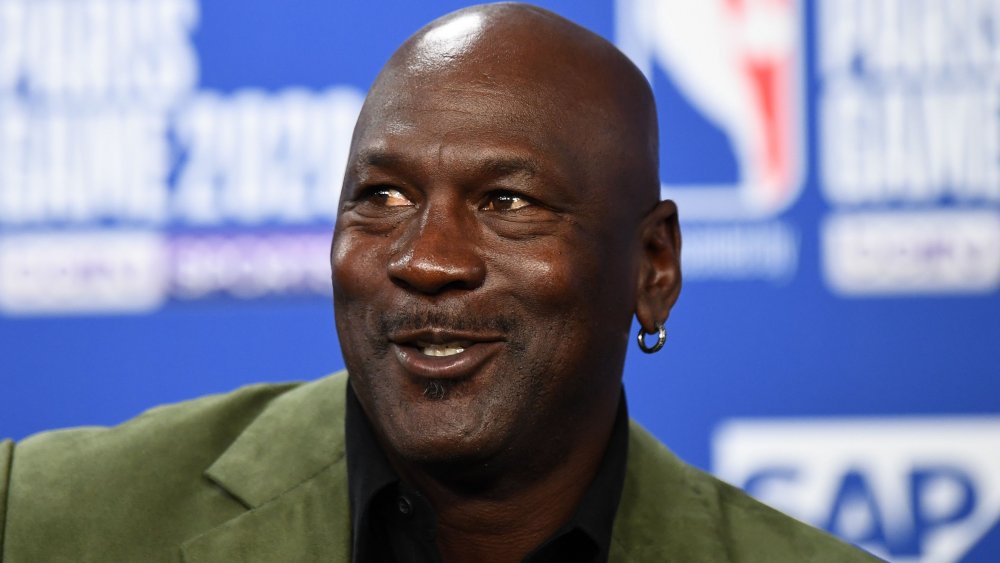 Franck Fife/Getty Images
ESPN's 10-part documentary about Michael Jordan called The Last Dance might be the best thing happening on television these days. That being said, while hearing the story of Jordan — told through interviews with his former teammates, frenemies, agents, and even President Obama (a.k.a a "former Chicago resident") — is captivating enough, fans of the series can't stop trying to figure out what Michael Jordan is drinking during his segments.
In the series, during his interview segments, Jordan is sitting in a chair with a little table next to him. On it sits a cigar, which he smokes, and a lowball glass filled with an amber-colored liquid without ice. It's almost the color of scotch or whiskey, but the way it's poured almost all the way to the top suggests that it's something else since it's a little more than even a standard double shot of liquor. So whatever could it be? 
Michael Jordan's cocktail looks amazing
Luckily, we have an answer to the question of what Michael Jordan is drinking in The Last Dance. On April 20, 2020, Ramona Shelburne, a senior writer for ESPN.com, tweeted that she received a note (seemingly from Jordan's team) explaining that it is actually Cincoro Tequila, the brand he owns with "Lakers co-owner Jeanie Buss, Milwaukee Bucks co-owner Wes Edens and Celtics co-owner Wyc Grousbeck as well as his then-fiancée Emilia Fazzalari," per Forbes. Shelbourne wrote, "According to a note I just got, MJ prefers the extra añejo," in case you were wondering which type to try first.
According to Forbes, the five NBA owners (Jordan owns the Charlotte Hornets) didn't really know each other before they went into business. It all started thanks to a pre-dinner conversation in 2016 during which Jordan told the group that tequila was his "spirit of choice." By the time the NBA owners had actually sat down to dinner, they were "discussing the specific characteristics they wished they could find on the shelf." And thus, Cincoro Tequila was born.
The name of the brand is "a portmanteau of the Spanish words for five and gold," per Forbes. The parent company of the brand is Cinco Spirits Group to honor the five partners — it's also the number of players on a basketball team. The brand went nationwide in January 2020 with four tequilas — "blanco, a reposado aged 8 to 10 months, an añejo aged for 24 to 28 months, and an extra añejo, aged for as long as 44 months."
You can try Michael Jordan's tequila right now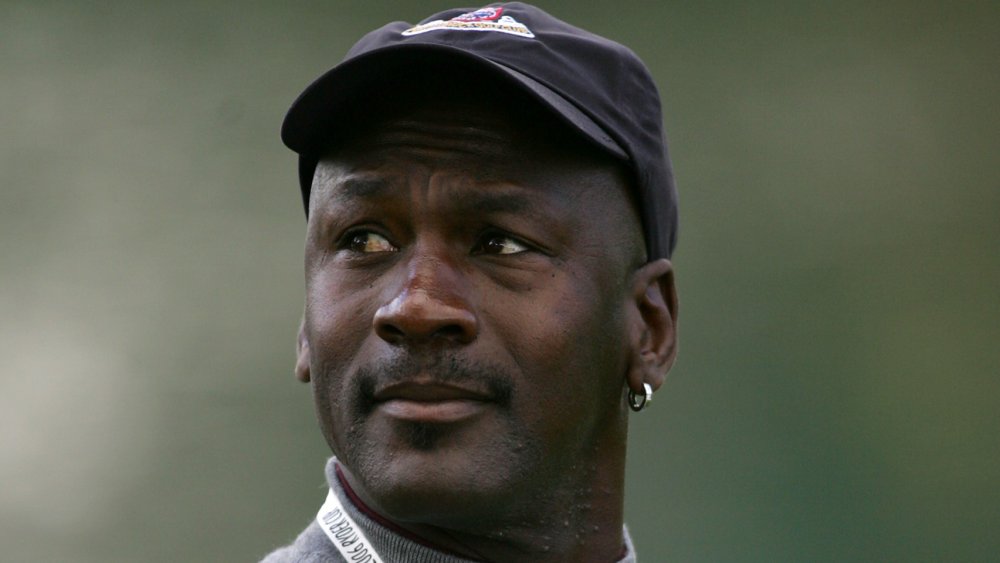 Adrian Dennis/Getty Images
If you want to drink like Mike, you can buy Cincoro Tequila in store or online. According to the brand's website, "Cincoro Tequila captures the essence of both terroirs, uniquely using 100% Weber blue agave harvested from the Highland and Lowland appellations of Jalisco, Mexico." 
Needless to say, a bottle of Michael Jordan's tequila is going to cost you a pretty penny. Bottles cost anywhere from about $70 to $1,600, according to Esquire. If you want to drink like Jordan, you gotta have money like Jordan, too. Ah, to be a billionaire. 
Not that the NBA legend is greedy by any means. According to Forbes, he plans on donating the money he was supposed to receive from ESPN for the 10-part documentary — an easy $3 or $4 million — to "charitable causes." The documentary was initially set to air in June 2020 during the NBA Finals, but ESPN moved up the date in order to "fill the void in the sports calendar created by the coronavirus pandemic." The first two episodes, which aired on April 19, 2020, drew an average of 6.1 million viewers, according to the Bleacher Report. 
Given how interested viewers were in Jordan's cocktail alone, it's clear that he's winning, as always.