How Much Was Don Shula Worth At The Time Of His Death?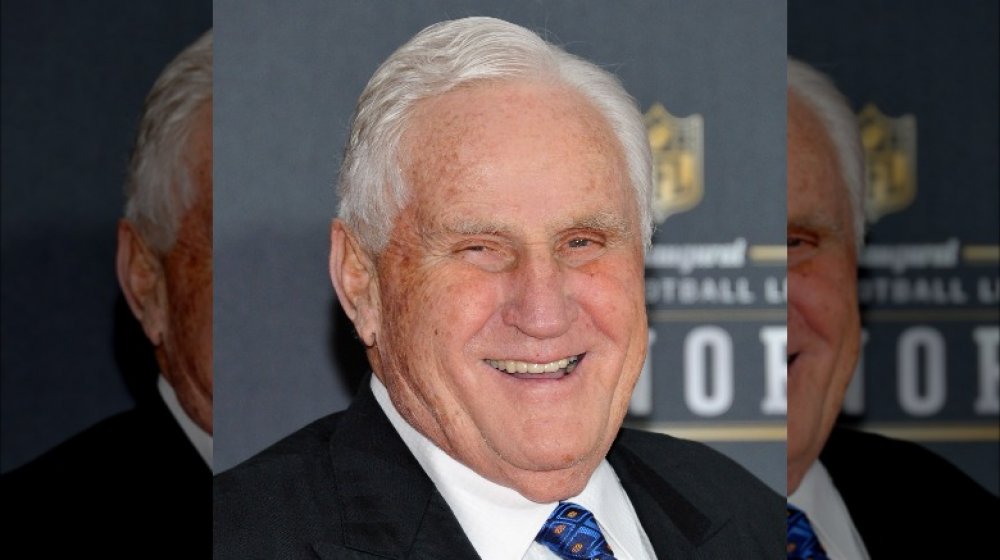 Mike Coppola/Getty Images
When you read about football in the news for something more than the score of the latest NFL game, it's usually because a buzz-worthy trade has gone down, like Tom Brady leaving the Patriots, or an epic Super Bowl performance has occurred — we're looking at you, Jennifer Lopez and Shakira. However, when former Miami Dolphins coach Don Shula died on May 4, 2020, at the age of 90, it was the sports legend who made headlines.
"Whether coaching greatness is judged on championships, singular moments or a full body of work, Don Shula met the criteria," according to the New York Post while pointing out that he "won a NFL record 347 games for the Baltimore Colts and Miami Dolphins over 33 seasons and presided over the league's only undefeated season."
"Don Shula is one of the all-time great coaching figures and the standard for consistency and leadership in the NFL," Bill Belichick, a coach who has won the Super Bowl six times, said in a statement following Shula's passing (via NBC Sports). 
Thanks to Shula's proven skill and savviness in the sport, in addition to being very well-respected, he was also very well-off. 
Don Shula was one of the richest coaches in the game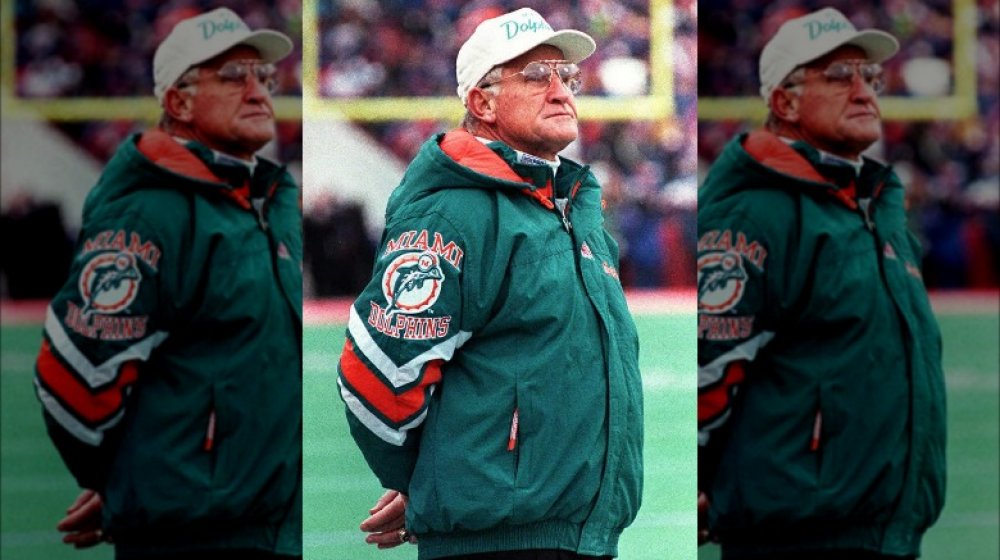 Rhona Wise/Getty Images
Don Shula "lived an unparalleled football life," NFL commissioner Roger Goodell noted in a statement following the sports icon's death in May 2020 (via the NFL's website)."As a player, Hall of Fame coach and long-time member and co-chair of the NFL Competition Committee, he was a remarkable teacher and mentor who for decades inspired excellence and exemplified integrity." 
That admirable expertise on the field translated into a stellar record that CBS Sports explains put him among the game's "coaching greats" and earned him an equally impressive salary, which is why he was a millionaire.
At the time of Shula's passing, he was worth around $30 million, according to Celebrity Net Worth. This fortune saw him ranked #11 on the website's list of the Top 50 Richest Coaches, only topped by other formidable football figures like Bill Belichick (#10) and Jimmy Johnson (#7), as well as college-level leaders like Mike Krzyzewski (#8) and Nick Saban (#4), and the NBA's Phil Jackson (#1). 
While Shula was obviously the kind of competitive person who was used to coming out on top, he was likely pleased with everything that he had earned throughout his career.